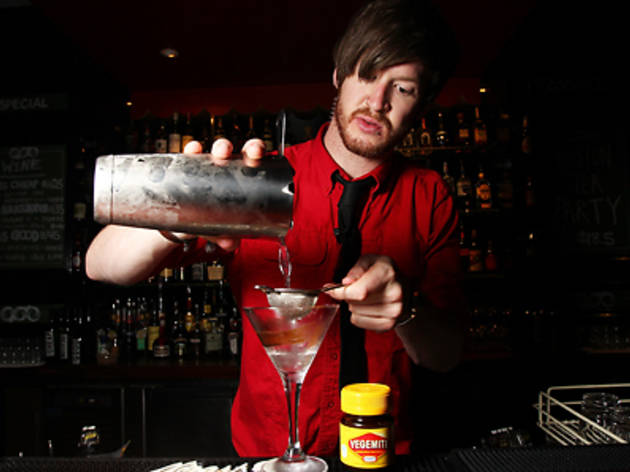 1/17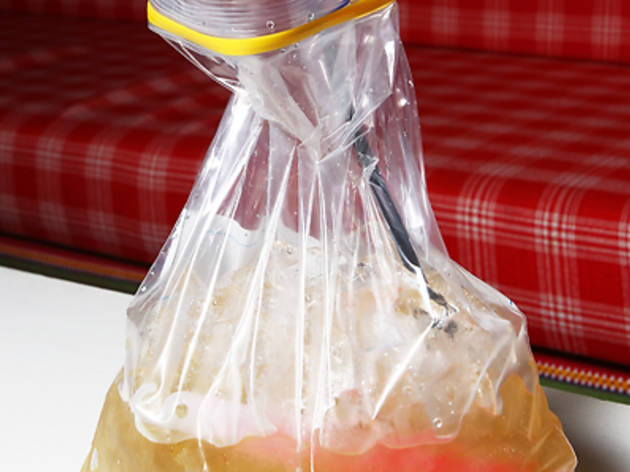 2/17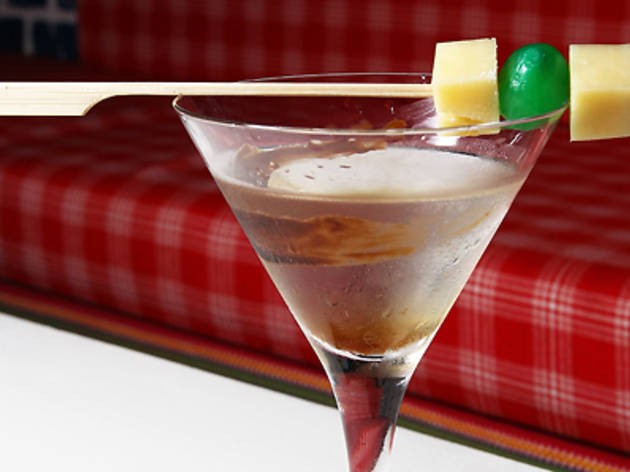 3/17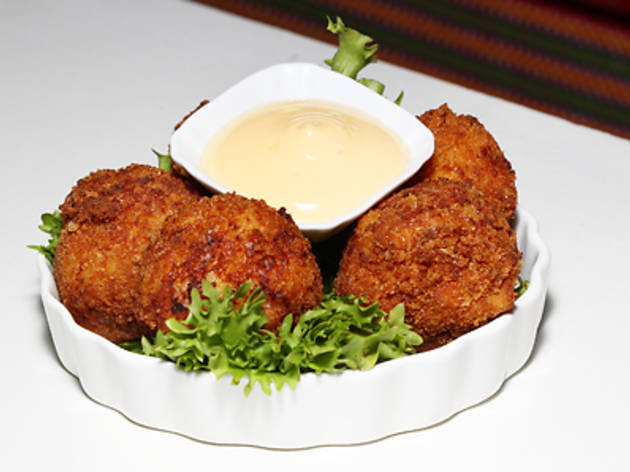 4/17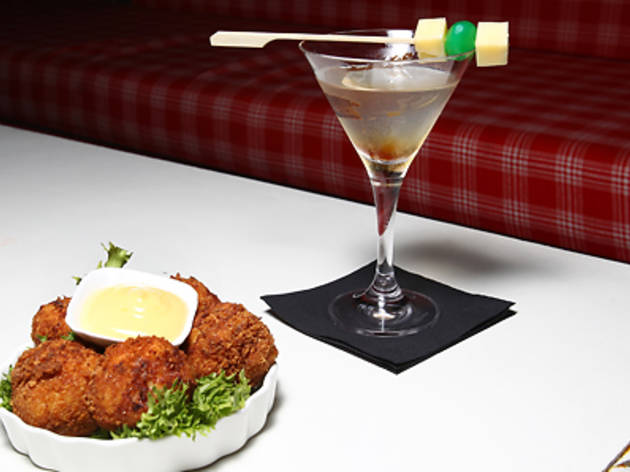 5/17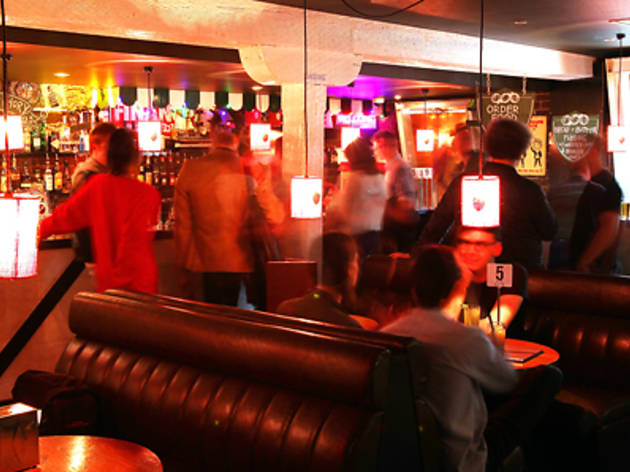 6/17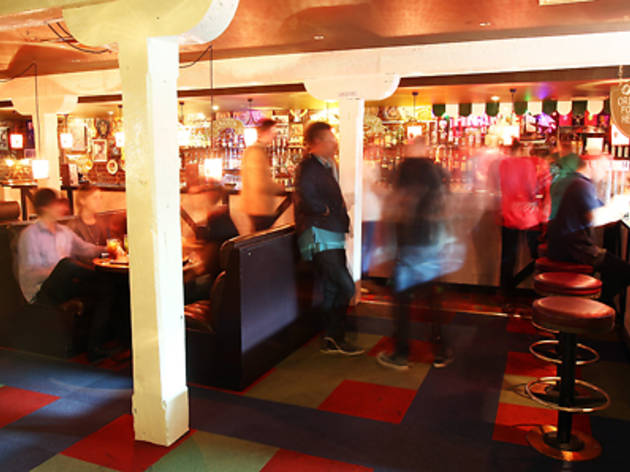 7/17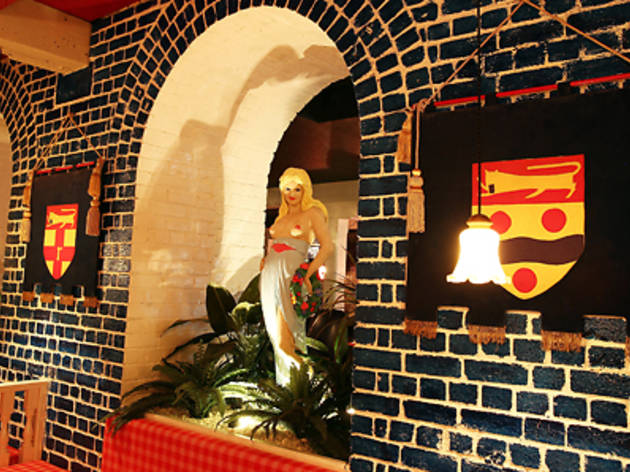 8/17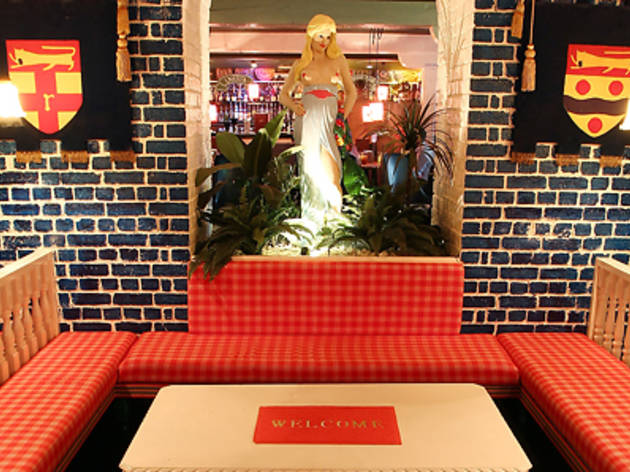 9/17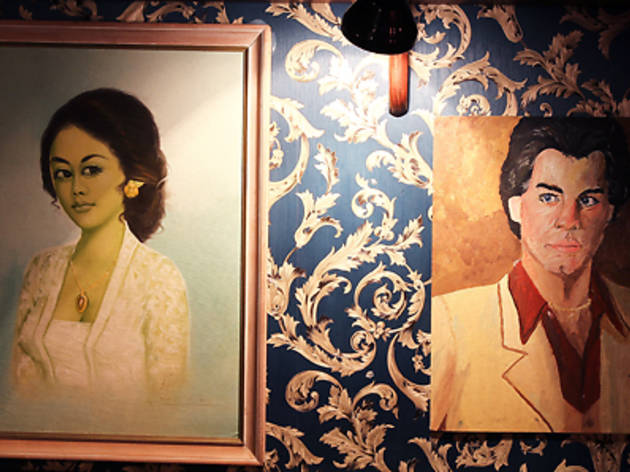 10/17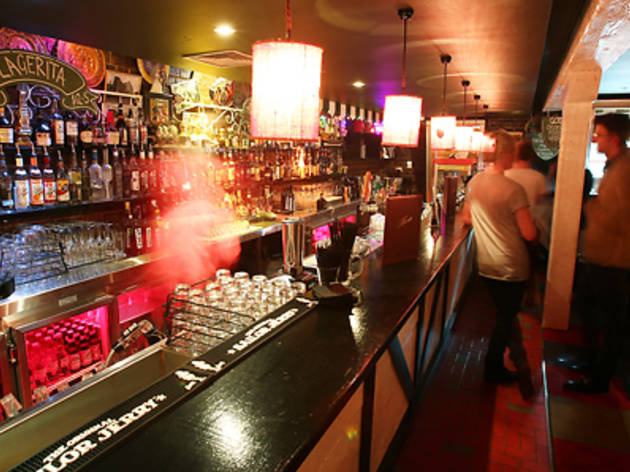 11/17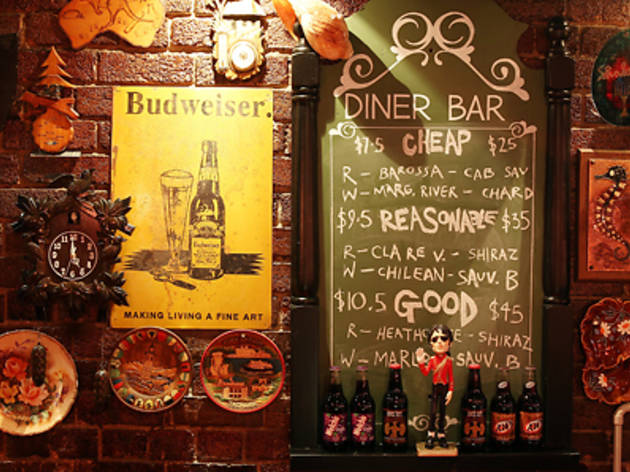 12/17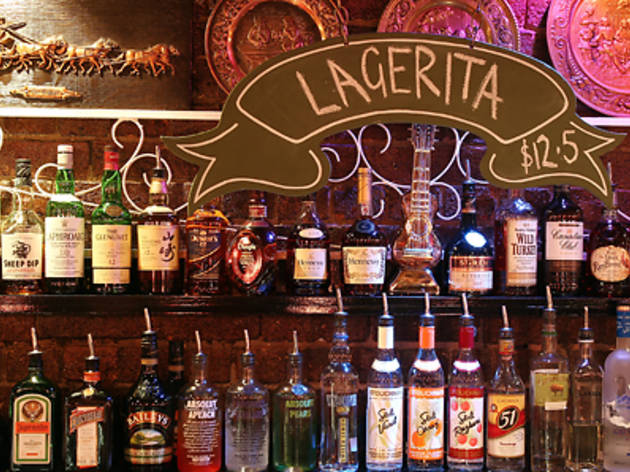 13/17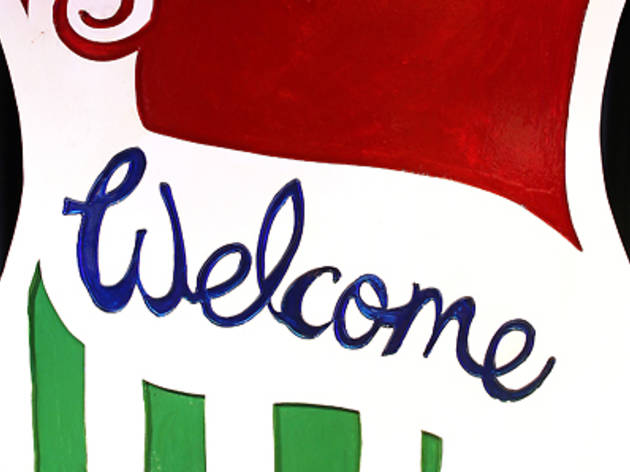 14/17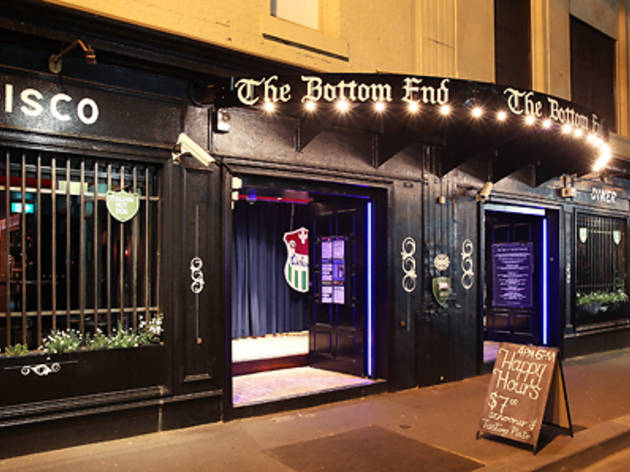 15/17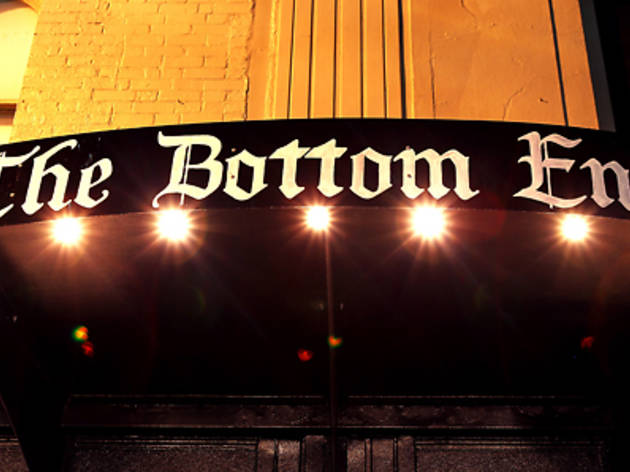 16/17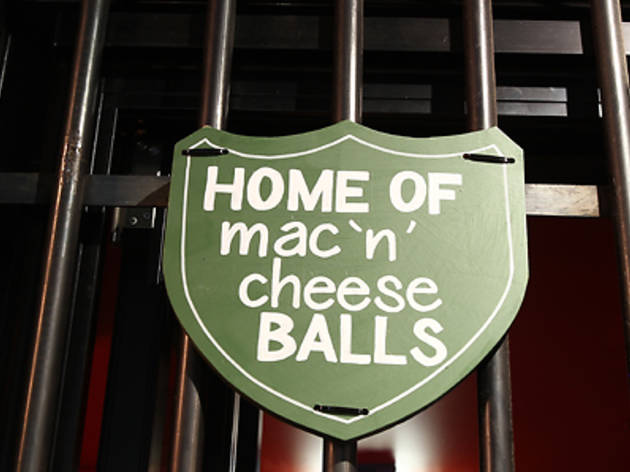 17/17
Time Out says
Discerning clubbers of the noughties get to put their feet up at last, at Michael Delany-Korabelnikova's new 'pub bar diner'
PUB! DISCO! DINER! Holy shitballs is that what we've been waiting to hear. The Bottom End is all about disco dancing, trashbag drinks and dirty-good bar snacks. Part of the pub glam phenomenon, Bottom End comes to Melbourne courtesy of Michael Delaney-Korabelnikova (Sorry Grandma, Honkeytonks) whose MO is to take a wreck of a joint, give it a boob job, liquor it up with rocket fuel and then watch her turn tricks for the adoring hipsterati. It's Extreme Makeover for pubs, and it's been rocking Sydney's world this year with the opening of the Abercrombie, the Flinders and the Norfolk (all of which 'pie fingers Delaney' had a hand in). Now it's our turn, and whilst we're bar fiends at heart, how could anyone resist a place that lets your dance until 5am while smashing a po boy and a Lindsey Lohan (Patron café, vodka, cinnamon sugar rim)?
The décor is hard to nail down. Think Australian tackorama meets route 66 diner meets brothel and you're close. There's retro red and blue tiled carpet (yet to be soiled), statues of pouting broads with their goods on display and dark leather diner booths. There are also satin couches and chandeliers for a touch of 'klass', and breast and willy murals in the toilets for facebook profile backgrounds.
The drinks list (laminated for good reason) is geared towards the brave and the already drunk, with most concoctions stirring vivid memories of teenage rocket fuel disasters. How about an Australian Martini? Vodka based, the glass gets a rinse of Cointreau, and a swizzle stick impaling a cube of coon cheese with a pickled onion. If that's not disturbing enough, wait till the bartender slips on a surgical finger glove to administer a smear of vegemite. It's actually not that bad. Just like a dirty martini- heavy on the dirty. If you're super fun, prove it with a Rave Juice. A zip lock bag stacked with ice, Agwa, energy drink and a glow stick, it's basically just a vodka Red Bull, but hot damn will it spice up your interpretive dance routine. If you want wine, you have three choices: cheap, reasonable and good ($25, $35, $45). You'll have to trust them on this quality ranking, as those three words are all it actually says on the bottles. Feeling flush? Or foolish? Delaney always hopes for a few clientele who are both, and keeps bottles of Cristal on hand for $450 just in case. On tap, the beers are your usual suspects and the cider is Monteith's or Dirty Granny. Great. But they're playing a risky game serving schooners to Melburnians.
Hungry? The American diner menu reads like the 'before' diet of a Biggest Loser contestant. Four kinds of crinkle cut fries (we recommend the Mexicali, topped with jalapenos and chipotle mayo), deep fried mac and cheese balls, massive burgers on brioche and Buffalo wings. Try a po boy. It's a white hero roll stacked with chorizo, jumbo prawns, egg and a hot mamma of a Creole sauce. You get cutlery, but who are you kidding? You're already drinking from a zip lock bag so attack the spicy condiment laden missile head on.
They open from 4 pm, but it's proving to be more of a late night, last point of call than an early evening affair. So, if you've embarrassed yourself at Pony once too often, get down to Bottom End: a whole new world of mayhem awaits.
Details
Address:
579 Little Collins St
Melbourne
3000

Transport:
Nearby stations: Southern Cross, Buses: Southern Cross
Contact:
Opening hours:
Wed noon-10pm; Thu noon-1am; Fri noon-4am; Sat 6pm-4am
Best selling Time Out Offers