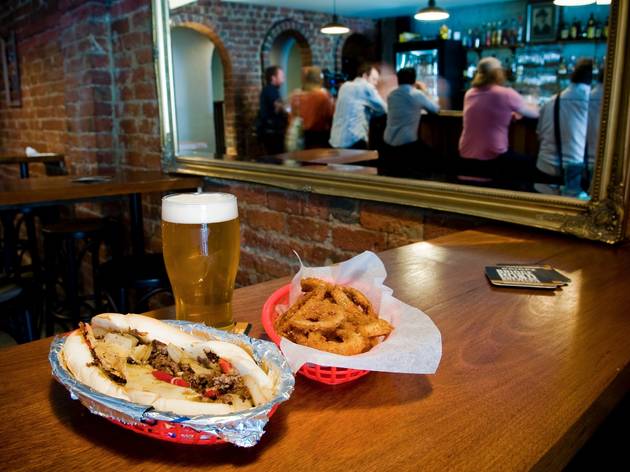 1/5
Photograph: Eamon Siggins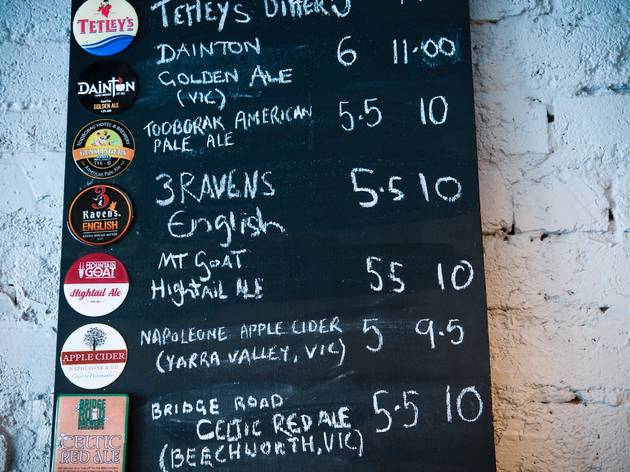 2/5
Photograph: Eamon Siggins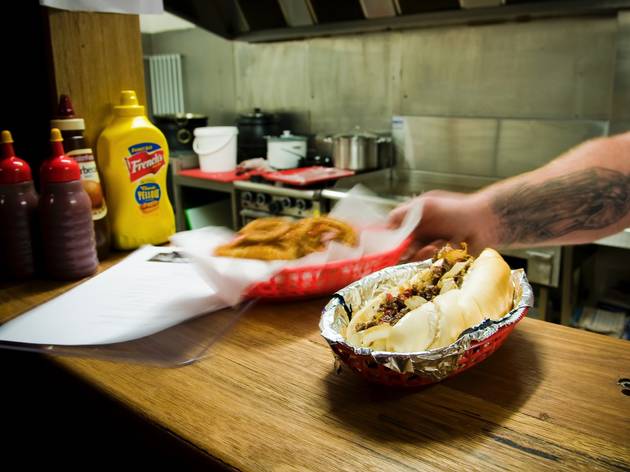 3/5
Photograph: Eamon Siggins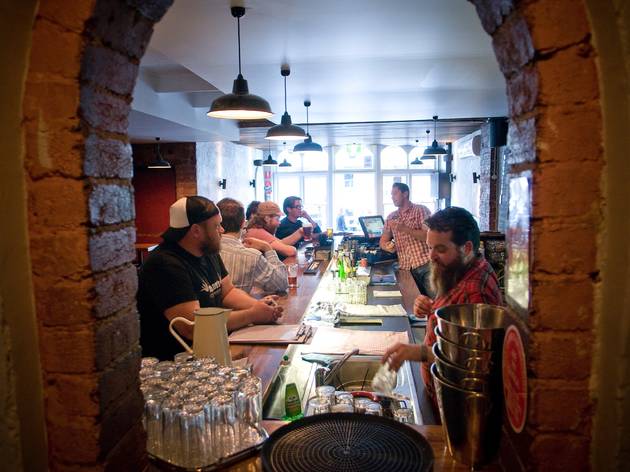 4/5
Photograph: Eamon Siggins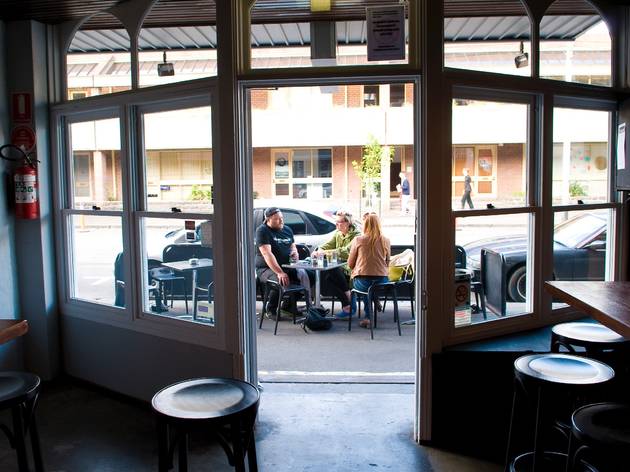 5/5
Photograph: Eamon Siggins
The cosiest beer bunker in town has music and hospitality in its DNA
The Catfish exemplifies so much of what makes Melbourne pubs awesome. At a time when band rooms are converting to bistros or pokies halls, this venue supports live music: free in the front bar as much as four nights a week, and up in the renovated band room just as often, showcasing anything from local singer-songwriters to touring hardcore acts. On a Sunday evening the jovial crowd spills out onto the street, doors open so the smokers can still hear the double bass of a country/blues trio strumming their pain with a smile and a wail. There's a gravitational force to this kind of open door that's hard to ignore.
Once inside you'll find a craft beer program founded on great relationships with the best brewers around. Agile and powerful, the beers here are Navy SEALs rather than infantry. Boatrocker Ramjet, a huge imperial stout aged in Starward whisky barrels, provides heavy artillery, while 4 Pines Kolsch keeps the rate of fire up and Totara Tart Raspberry takes a position as sniper, sharp and true. There's no bible to browse, just a well educated and hugely passionate crew who can tell you what you need to know: no wank, no long-winded descriptions.
Incredibly, all this happens not in a heritage pub with years of history and local support, but a venue barely two years old run by a couple of blokes who just love a beer, a band and a bit of banter. Publicans Kieran Yewdall and Michael Shaughnessy are behind it all, and also, most nights, the bar. They deal with the punters personally, casually and always with genuine joy and empathy. Their passion for craft beer is unmatched; they even collaborate on custom brews, and when you see their eyes light up at a new release it's hard not to feel it. Ask about the portrait behind the bar and you'll get a great yarn, too. Come in at your most hungover and vulnerable, order a Bloody Mary and a Sparrow's Philly cheese steak, and find out just how good a pub can make you feel.
Venue name:
The Catfish
Contact:
Address:
30-32 Gertrude St
Fitzroy
3065

Opening hours:
Mon-Thu 3pm-1am; Fri, Sat noon-1am; Sun noon-11pm