The Crafty Squire has all your sporting needs covered
After a spot to catch the game? Catch all the matches live and loud at the Crafty Squire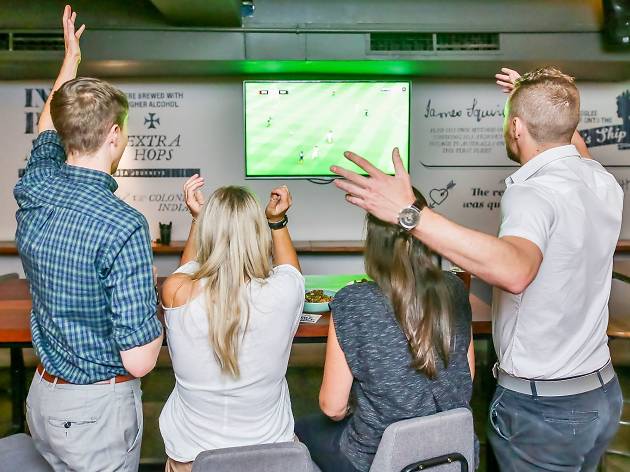 The Crafty Squire may be known as a brewhouse, but it also brings its A-game when it comes to screening live sports. Crafty screens all sports across FOX and ESPN, which means you can catch every single game of AFL, A-League, NRL, all FIFA World Cup games, rugby union, cricket and more, live and loud.
Its prime location in the centre of the CBD on Russell Street means it's accessible, so you can pop in any time to watch a match. And they really mean any time – the Crafty has a 24-hour license, making it the perfect spot for early morning games. Unlike most pubs where its first-come first-seated set-up, you can book in a comfy seat or booth to ensure you have prime spots to watch the game.
They also have a menu packed with counter classics including chicken parma, steak and ale pie, veal schnitzel and burgers, plus plenty of James Squire beers on tap. You can check out the Crafty Squire's full sports guide to see what's coming up, and you can make special requests if you see something missing. So whether it's a mid-week union game, a Saturday arvo AFL session or a World Cup match, the Crafty Squire is the perfect combination of a sports bar meets brewhouse, where you can catch the game and enjoy a good beer.