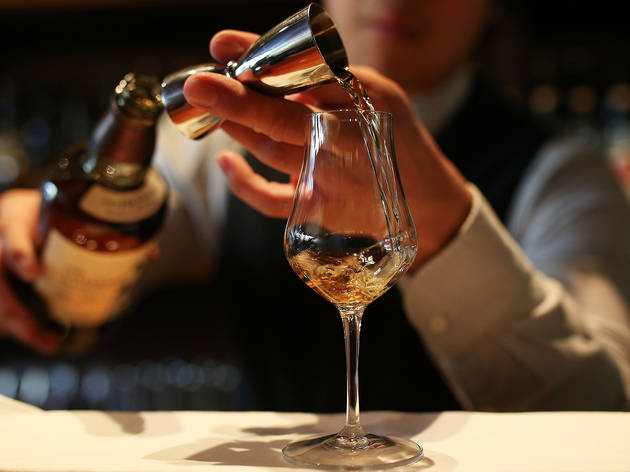 1/9
Photograph: Graham Denholm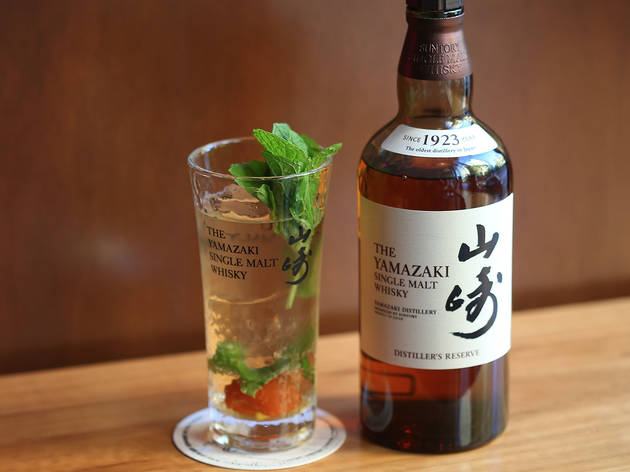 2/9
Photograph: Graham Denholm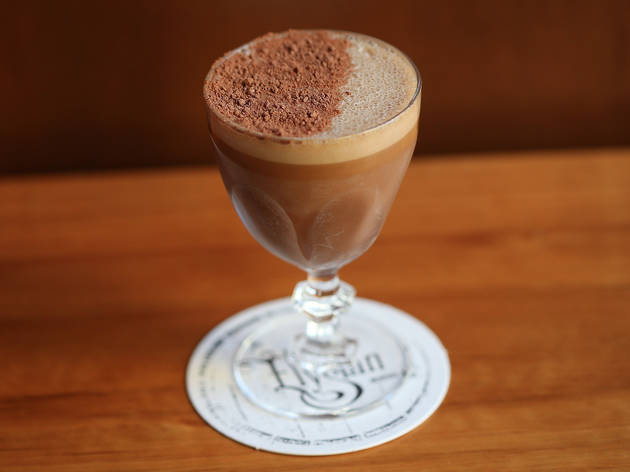 3/9
Photograph: Graham Denholm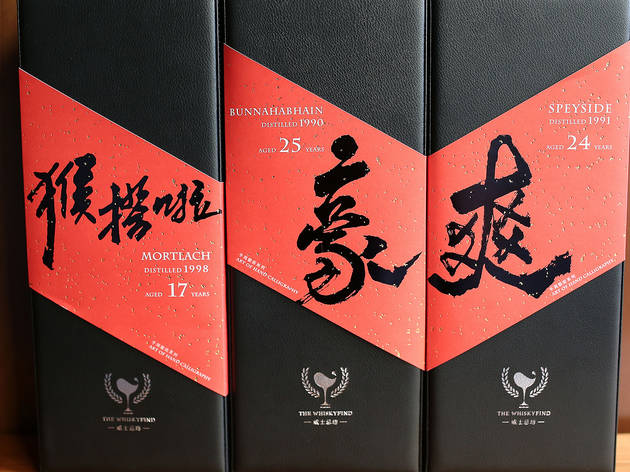 4/9
Photograph: Graham Denholm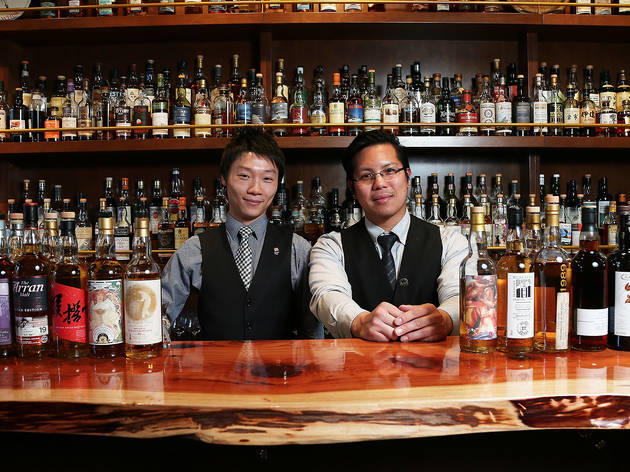 5/9
Photograph: Graham Denholm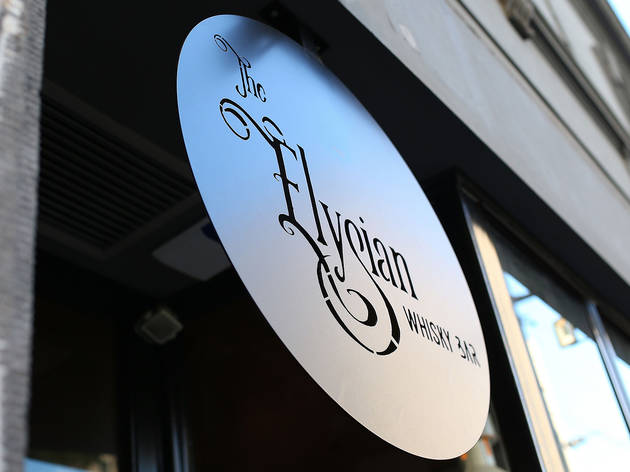 6/9
Photograph: Graham Denholm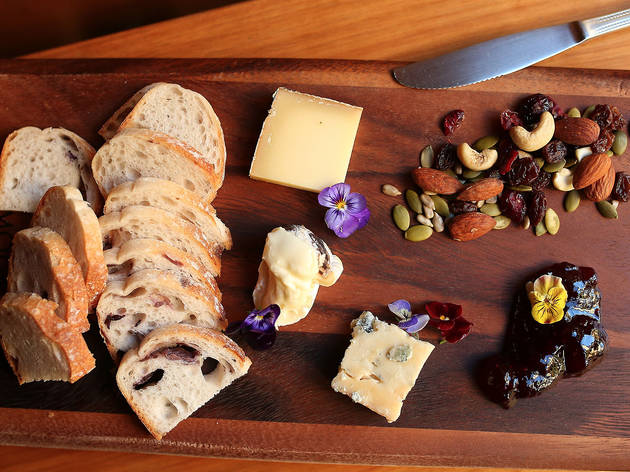 7/9
Photograph: Graham Denholm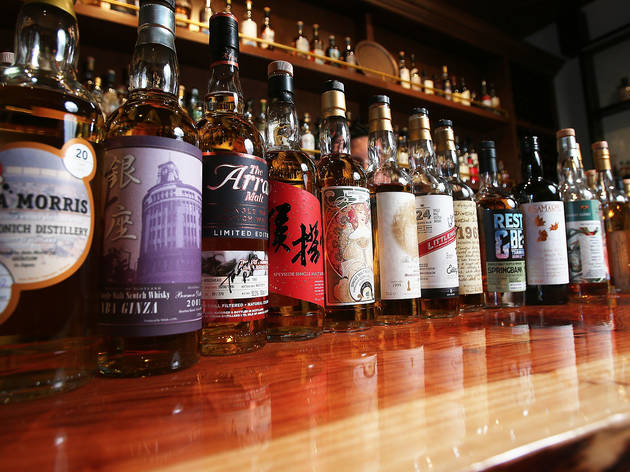 8/9
Photograph: Graham Denholm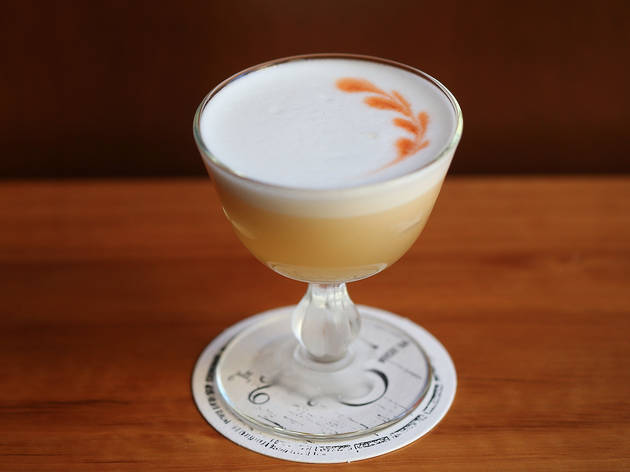 9/9
Photograph: Graham Denholm
Come for the whisky, but save room for the Milo Martini
The Elysian is located on Brunswick Street, but this new whisky bar by two former Whisky and Alement alums is also straight out of Japan. Yao Wong and Kelvin Low have crafted a little portal to Tokyo with their minimalist, unfussy décor, careful service and impressive collection of firewater.
The small space has that olde-worlde ambience you want when you're dropping serious cash on drinks, with jazz standards on the stereo, wooden bar, wood-panelled walls, and a back bar holding an eye-watering 300 whisky bottles. Wong and Low are making it their life's mission to hunt down the world's rarest and most interesting drams, so that you can taste whiskies unavailable anywhere else in Australia. Got a spare $600? A bottle of 32 year-old single cask Scotch from world-leading bottlers Adelphi can be yours.
All the big names of whisky are present and accounted for – GlenDronach, Suntory, Sullivan's Cove – but the real action and intrigue here comes from the independent bottlers. If you're new to whisky, independent bottling is like cleanskin wine but way more prestigious. They buy barrels of whisky directly from distilleries and then bottle (and sometimes blend) the whisky themselves under their own label. Some distilleries prefer to remain anonymous, so their Scotch is released without identification in what's known as 'secret bottling'.
Sitting up at the bar, we settle on a single malt aged for 18 years, distilled in the Scottish Highlands and bottled by the German brand Liquid Sun. It has those subtle floral tones and a touch of smoke and its mellow flavour makes it a great gateway whisky to try before moving onto something bolder. Next up, we try one that has been aged for 24 years in a sherry cask. The whisky was distilled at Ben Nevis Distillery and bottled by Signatory Vintage, and the result is a fuller bodied and fruitier dram with hints of blackberry and citrus.
The cocktail list is a modest mix of new and old. Timeless tipples like whisky highballs sit alongside green-hued cocktails infused with matcha. We aren't easily swayed by gimmicky drinks but the 'Espresslo' Martini is a triumph. They make it with 12-year-old Glenfiddich and then a surprising list of suburban pantry staples like condensed milk, instant coffee and Milo. It's a minor miracle that it works, with the Milo and coffee providing a strong, sweet start but the smooth whisky finish leaving you in no doubt you're drinking a whisky cocktail, and a mighty good one at that.
Hawkers Pale Ale on tap and a small selection of bar bites offer non-whisky drinkers a lifeline. That said, by the time we leave there's a new set of whisky lovers waiting to take our place at the bar. Clearly Melbourne still loves a stiff drink as fiercely as ever.
Venue name:
The Elysian
Contact:
Address:
113 Brunswick St
Fitzroy
3065

Opening hours:
Tue-Sat 4.30pm-1am