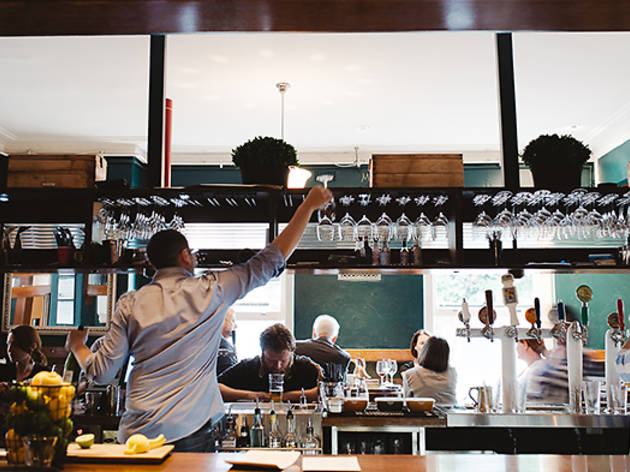 1/6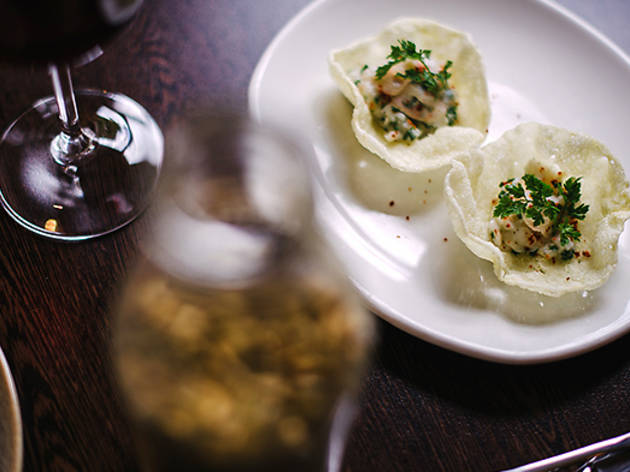 2/6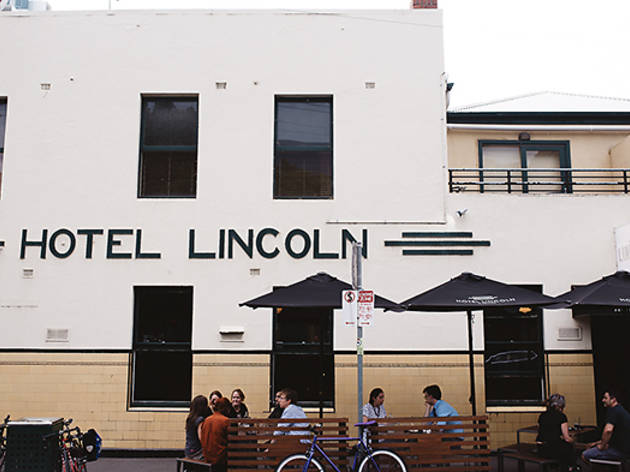 3/6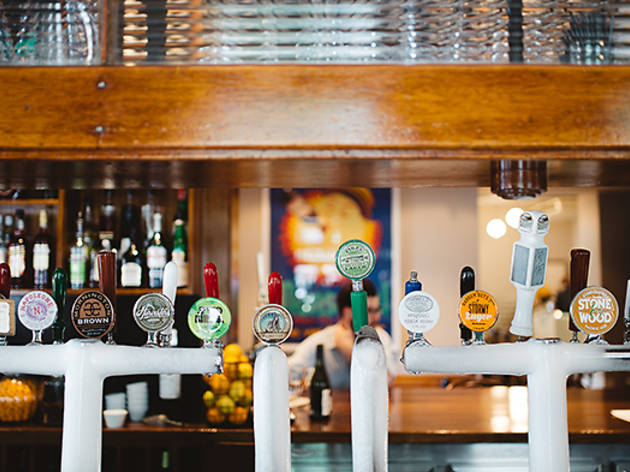 4/6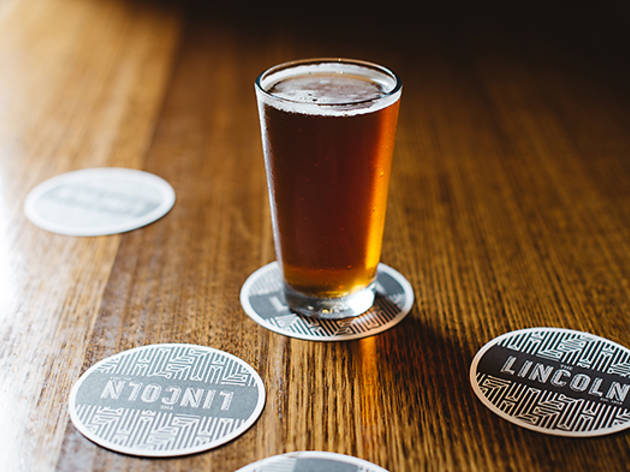 5/6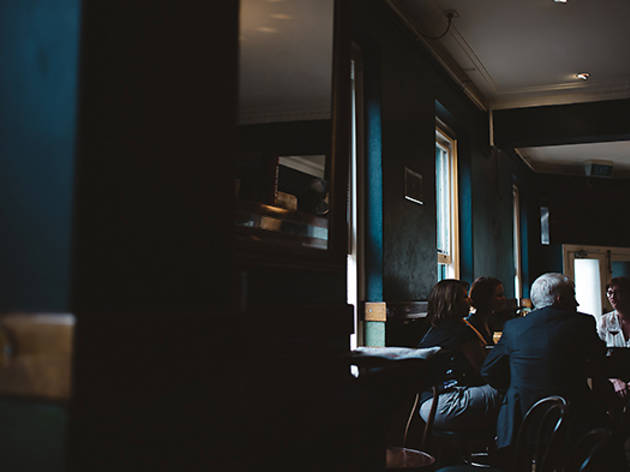 6/6
It sits in the middle of uni territory but there's nothing undergraduate about this revamped Carlton pub
Walking into the Lincoln Hotel, you can't help but get a sense of history. Green speckled concrete flooring is the mark of a bygone era, and a cabinet of dark wood runs the length of the bar like the baggage rack from a 1920s train car. It's easy to imagine this room full of men in fedoras, sweating into their pints as the cricket plays on the wireless. But far from resting on tradition, the new Lincoln has a fresh attitude and a flair for casual quality.
The Lincoln sits in the middle of Melbourne Uni territory in Carlton. While most of the pubs around are competing for a cheaper parma and pot deal, the Lincoln is where you'll find the grad students and professors enjoying the good food and drink they've earned.
And it is good. The rotating roster of taps sprays forth a dozen or so of the best brews around, like malty Harvesters ale and La Sirene Florette, a cracking local interpretation of Belgian witbier. For the less adventurous, there's Pike's Lager, Stone & Wood's passionfruit-bomb Pacific Ale and of course Carlton (it's still a bloody pub, mate). The wine list has plenty of inexpensive options as well as some beauties like AC Christmann riesling, all fruity funk on the nose with a lovely clean palate. Or there's a magnum of Provence rosé for $85, because #YOLO.
The tight and tasty menu from chef Lachlan Cameron (ex Supernormal and Movida Aqui) offers snacks like corn crackers with spanner crab: crisp bites bursting with creamy crabbiness. In honor of the pub meal, there's pork and apple sausage with mash and red cabbage pickled just enough. The bright spice of mustard brings out a meaty funk in the sausages that speaks to their quality. Everything is made in-house and the ingredients are treated lovingly, their best nature showing through minimal interference.
Behind the bar, new owner Iain Ling has taken to publicanism like a bespectacled duck to water. Everyone is "boss" and there's none of the over-eager awkwardness common among first-time owners. He's determined that the Lincoln remain a pub in the true sense of the word, so he'll be playing the cricket, the AFL, the football and even the NBA, but only in the front bar while the bright, spacious dining room remains sport free.
Service is second nature for the rest of the crew, too. The perfectly polished cutlery that appears silently reveals their pedigree as some of the best in Melbourne (ex Brooks, Le Bon Ton and others). But make eye contact and you'll get a beaming smile and exactly the type of conversation you'd hope for in a pub: irreverent, friendly and calm as a summer night. Just like the Lincoln itself.
Venue name:
The Lincoln
Contact:
Address:
91 Cardigan St
Carlton
3053

Opening hours:
Sun-Thu noon-11pm; Fri, Sat noon-midnight