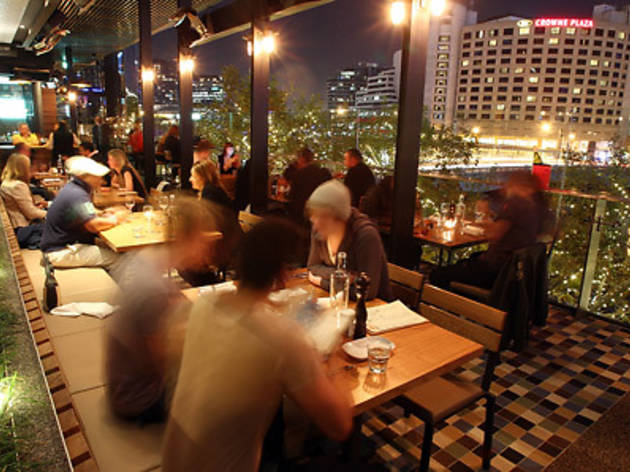 1/13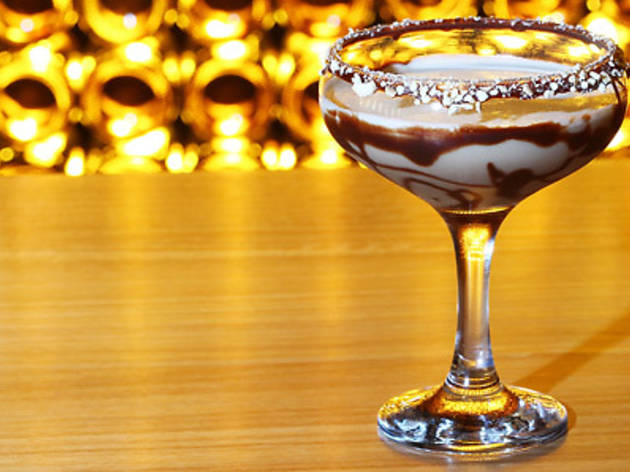 2/13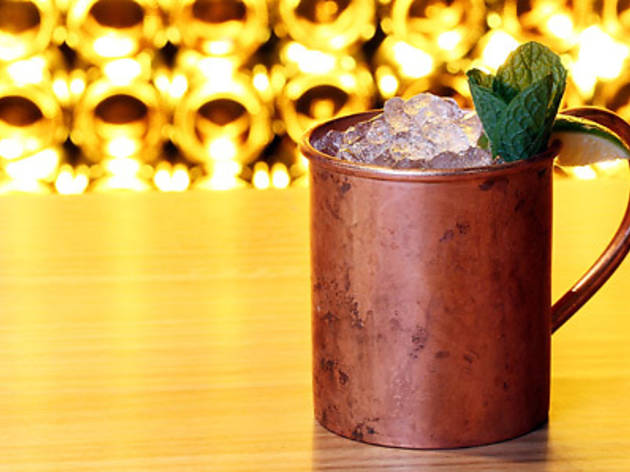 3/13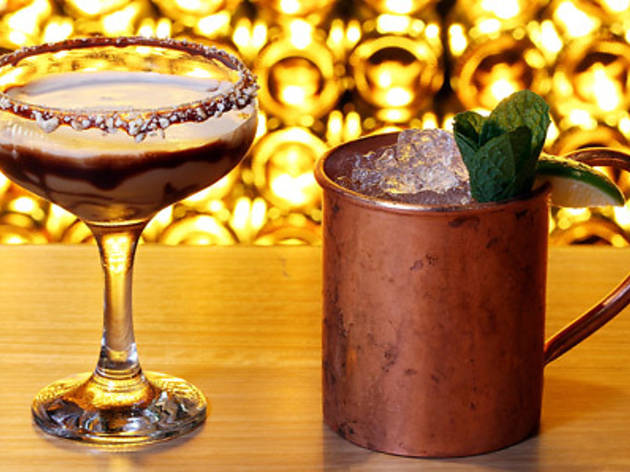 4/13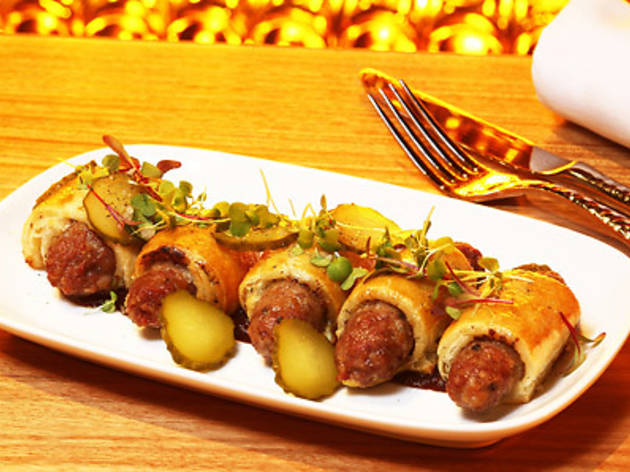 5/13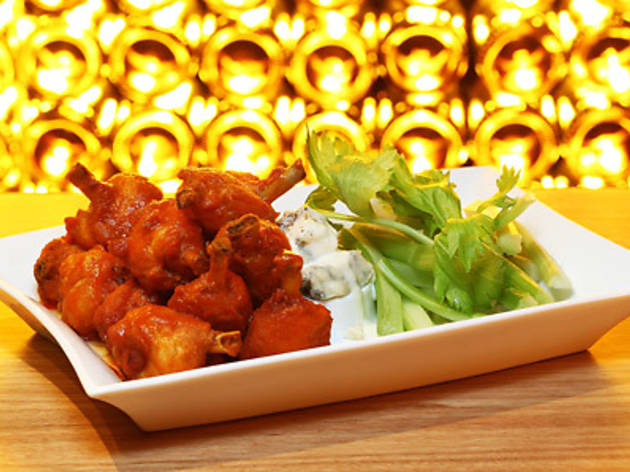 6/13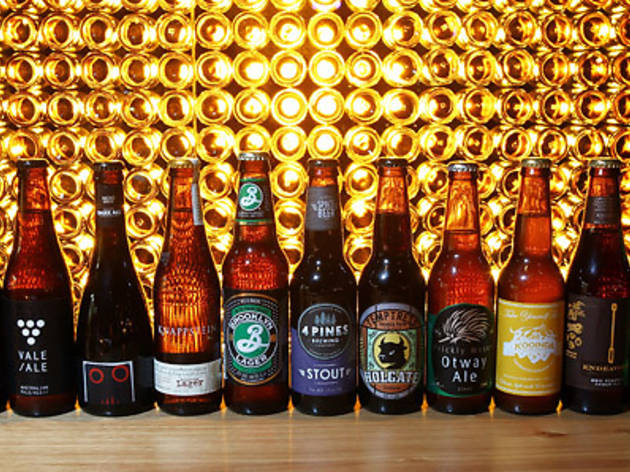 7/13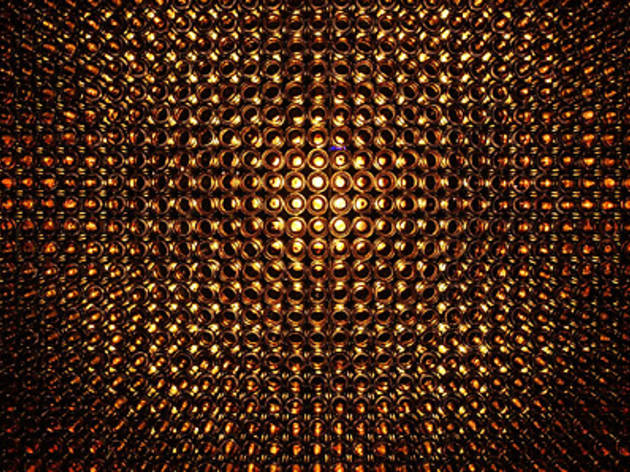 8/13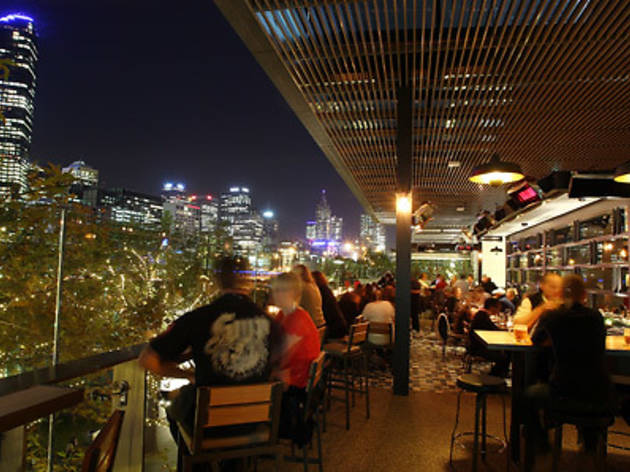 9/13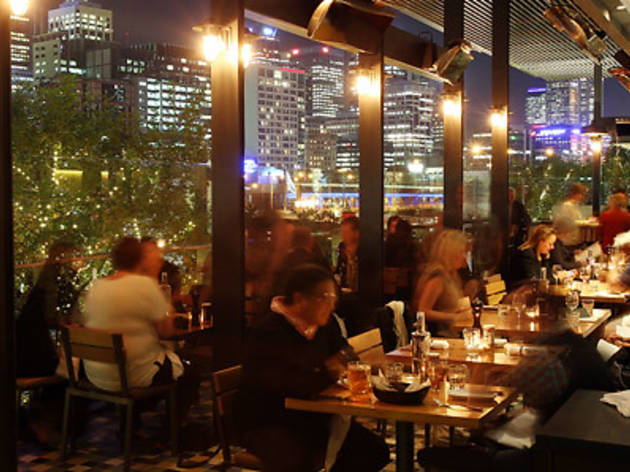 10/13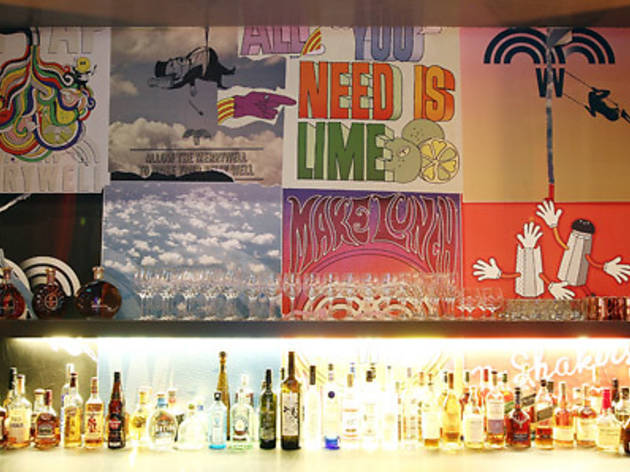 11/13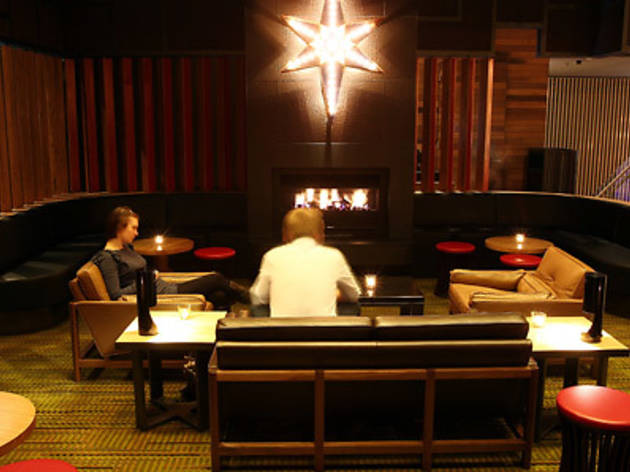 12/13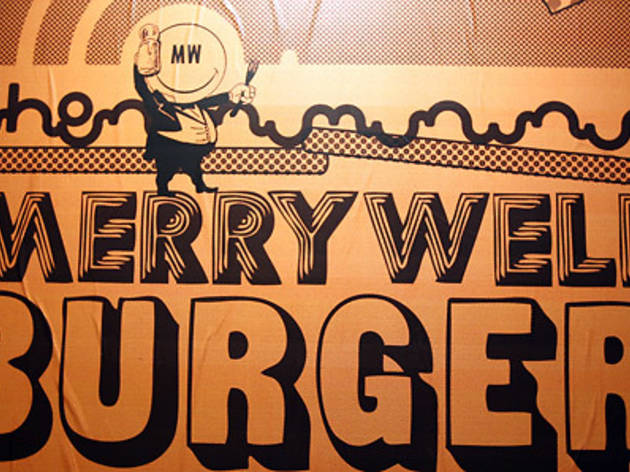 13/13
The casino has sprouted an all-American boozer
There's a time and a place for everything. And when it's 9pm and the Southbank pyrotechnic display is in full pigeon-singeing swing, or 11.30pm and you need some high-calorie blackjack fuel, then the Merrywell may be the place.
It's a split-level job – restaurant upstairs, burger bar below – where bright kitsch 'super-fun!' logos contrast with formal textbook greetings from the staff. It's got Vegas written all over it.
Opened by American restaurateurs Sam DeMarco and Grant MacPherson, they're calling it a gastro pub and are promising "good times on tap". But we're not sure if that's a label that sticks. Sure, there's a respectable mixed bag of 30 bottled brews, including Brooklyn Lager and Holgate Chocolate Porter (the beer equivalent to sucking on a charred marshmallow toasting stick – in a good way), but the actual line is limited to eight pours including Miller, Carlton, Peroni and a couple of token craft brews. That's pretty standard for Melbourne, and casino prices sting at $6 for a pot for Carlton and $10-$15 for most bottles. Perhaps you'd prefer a cocktail? A Spice Trade ($23) is a low ball of Sailor Jerry rum, ginger, cardamom and lime juice floating a glossy kafir lime leaf on top. It's worth having in your hand while you watch Southbank-on-a-Friday from the great heated outdoor terrace.
We're not sure if we'd call the Merrywell a gastro pub either. This is big American food for those with a cavalier attitude to health, and a few beers already under the belt. Which can be ace. Spicy chicken drummettes have some voom thanks to the heavy slosh of piquant sauce, although several other snacks – battered jalapeno peppers and crumbed balls of mac'n'cheese among them have a prevailing flavour of 'fried'.
And that's the thing about the Merrywell. With its bright lights, big burgers and bacon aioli, it's a taste of Vegas, and that's not a cheap or anytime proposition for most. But say you're at the casino, and you'd prefer a 1.2Kg steak to finger sandwiches at the Waiting Room – the Merrywell fills that gap.
Venue name:
The Merrywell
Contact:
Address:
Clarendon St & Crown Riverside
Southbank
3006

Opening hours:
Sun-Thu 11am-1am; Fri-Sat 11am-3am
You may be interested in: