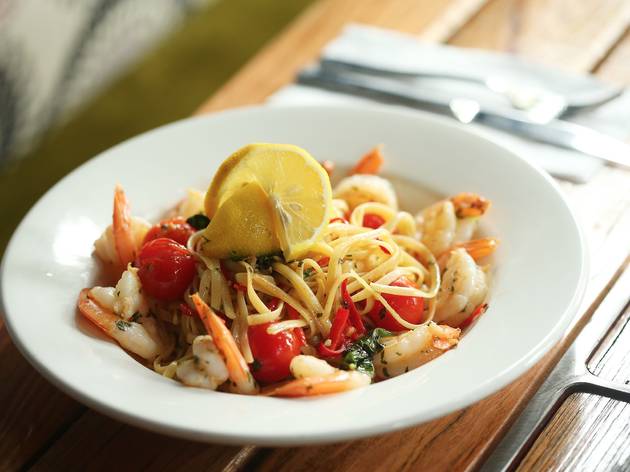 1/9
Photograph: Graham Denholm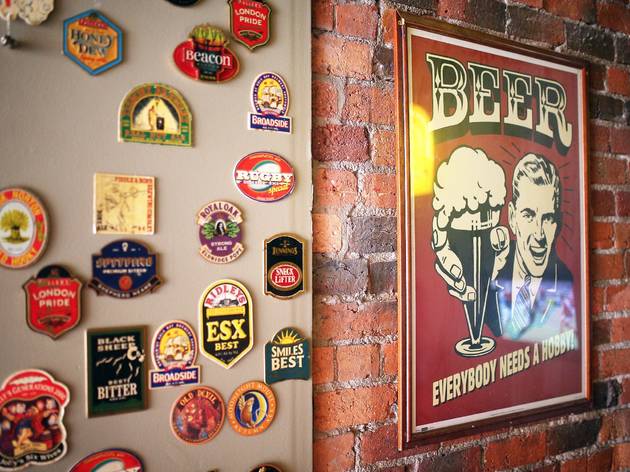 2/9
Photograph: Graham Denholm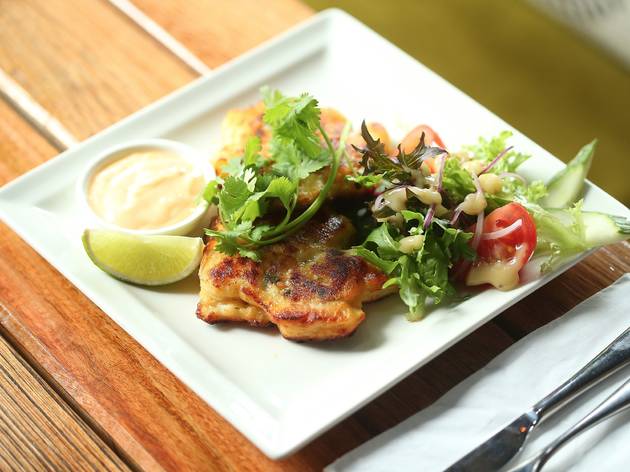 3/9
Photograph: Graham Denholm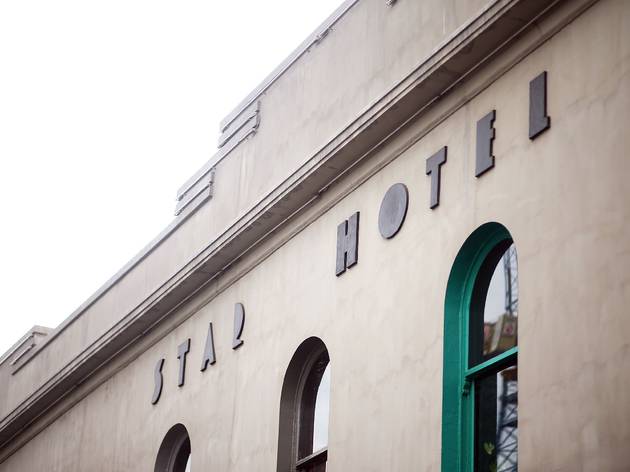 4/9
Photograph: Graham Denholm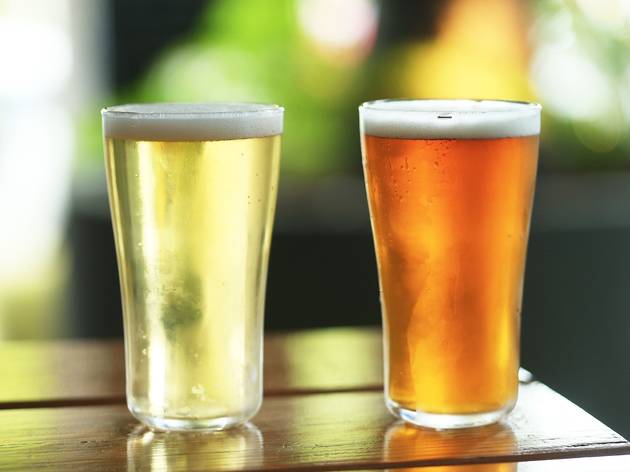 5/9
Photograph: Graham Denholm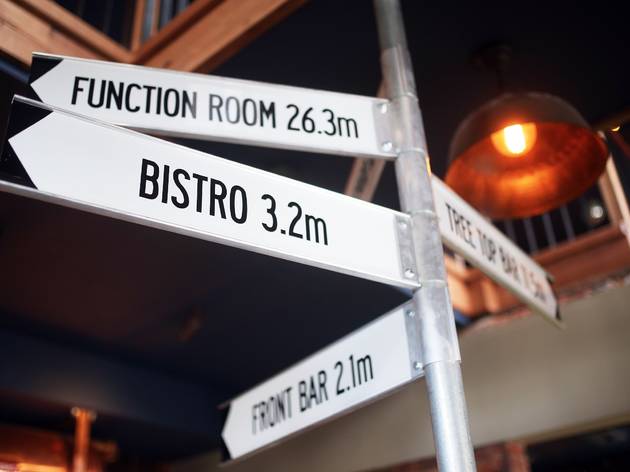 6/9
Photograph: Graham Denholm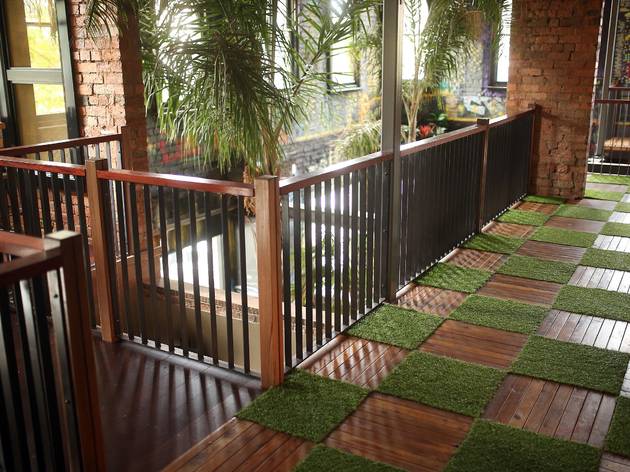 7/9
Photograph: Graham Denholm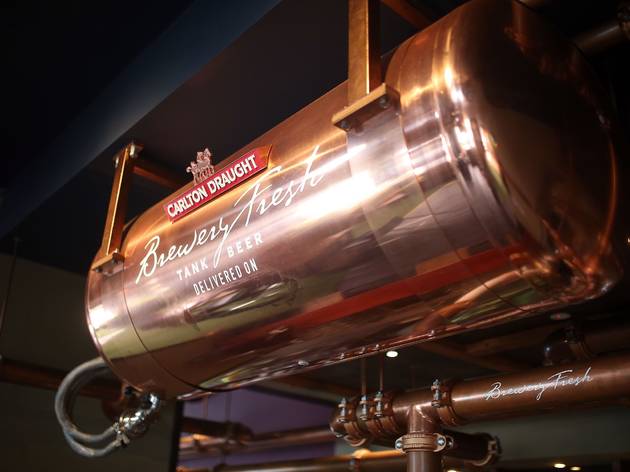 8/9
Photograph: Graham Denholm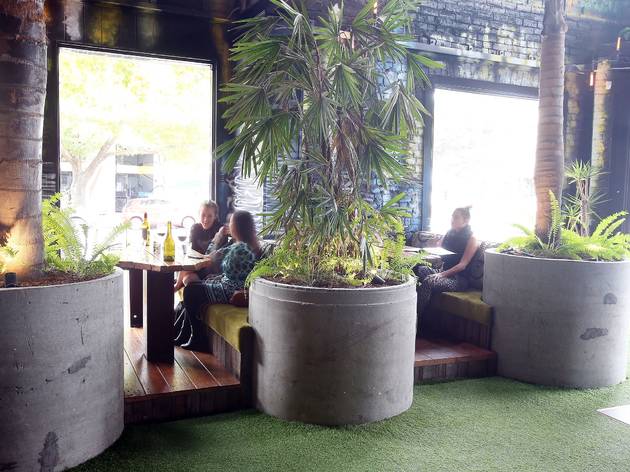 9/9
Photograph: Graham Denholm
Once the clubbiest pub in the south, the Star now shines as a slick modern pub
A few years back, Star Bar was known as one of the premier club destinations of the south side. Late on a Saturday night, you could see AFL royalty stumbling up the bar to order wet pussy shots from buxom bartenders wearing crop-tops, branded trucker hats and bottle openers tucked into sweatbands. But after a major renovation last year, the Star Hotel has risen anew as a bright modern pub that's more exposed brick and indoor plants than smoke machines and laser rays.
While the façade has remained plain grey plaster, the interior has had a complete overhaul. The ceiling of the front bar has been knocked out to create a two-storey atrium, complete with a green wall of living plants and two huge potted palm trees reaching up into the second floor. Large windows, once blacked out to hide the shenanigans within, now bathe the room in natural light during the day, and the red brick walls are splashed with colourful murals. The interior design by the Reeb Group very much follows the aesthetic of "funky modern pub" seen in recent renovations like the Terminus (Abbotsford), the Bridge, the Prahran and St Hotel. Attention has also been given to accessibility; there is now a lift up to the expansive rooftop courtyard.
On offer behind the bar is a typical rotation of easy drinkers, but they've got one of the big copper tanks of unpasteurised Carlton suspended over the bar (dripping icy condensation on unsuspecting heads), a much tastier drop than the de-bugged regular stuff. There's also Mountain Goat's Hightail Ale Nitro, their English style red ale charged on the tap with NO2 (like Guinness) for an ultra-creamy head. Menu fare is pretty standard but the pork belly sliders are a good deal at three for under $20, well balanced with pumpkin puree and the brightness of fresh Thai basil and Vietnamese mint.
On a Thursday arvo, a friendly punter might greet you with a hearty handshake before the staff have a chance to say hi. If you're in the mood for a story (or if you're not), you'll get one, too. It's nice to see that eccentric folks like this are well looked after here – they're an important part of the fabric of Melbourne's pubs, and too often get swept away with the crumbled plaster when the old boozers get a facelift.
Despite the 5am licence, the Star is still working on building up the weekend trade to the levels of its former sweaty heyday, mostly closing before 3am these days. It's still pretty bloody late for a pub, though, and the new management team has big plans. So if you're in this part of town and in the mood to kick on, there's a star still shining for you on Clarendon Street.
---
Venue name:
The Star Hotel
Contact:
Address:
160 Clarendon St
South Melbourne
Melbourne
3205

Opening hours:
Daily 11.30am-3am