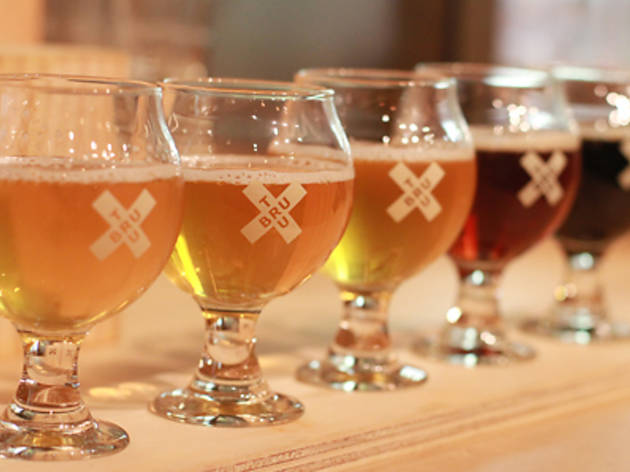 1/14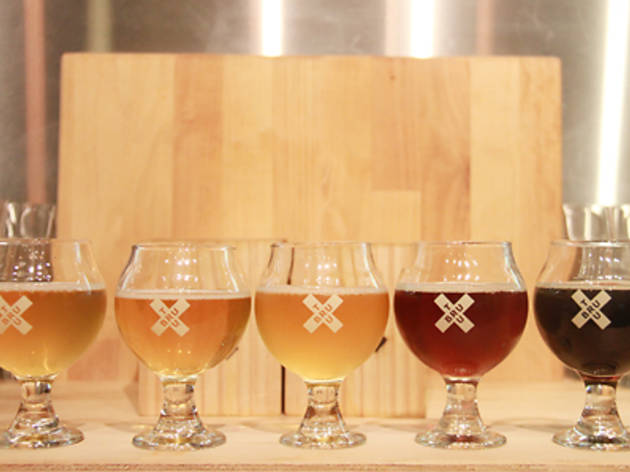 2/14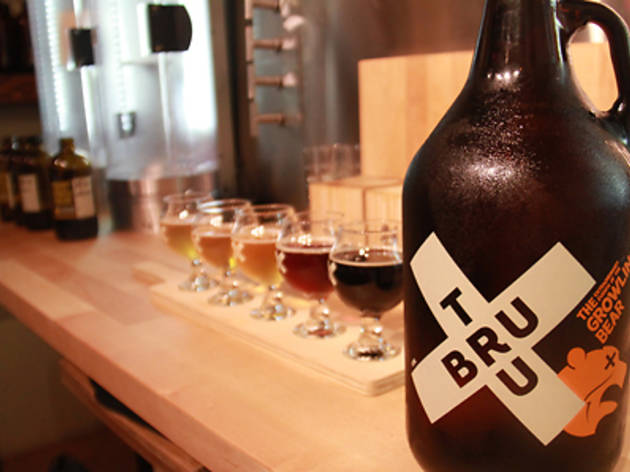 3/14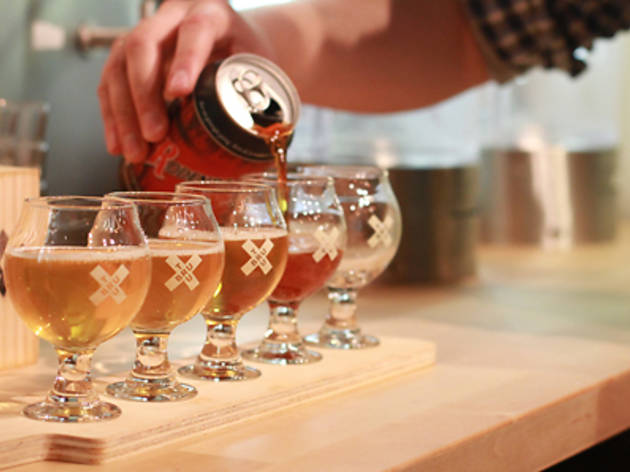 4/14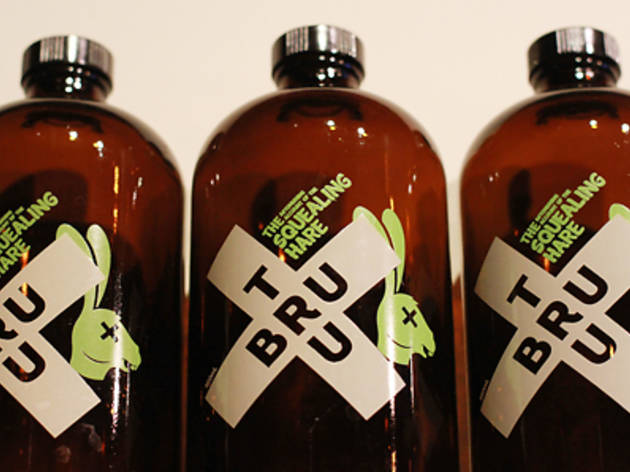 5/14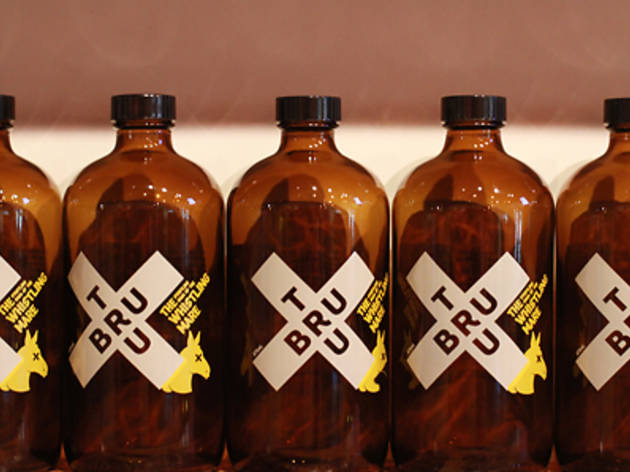 6/14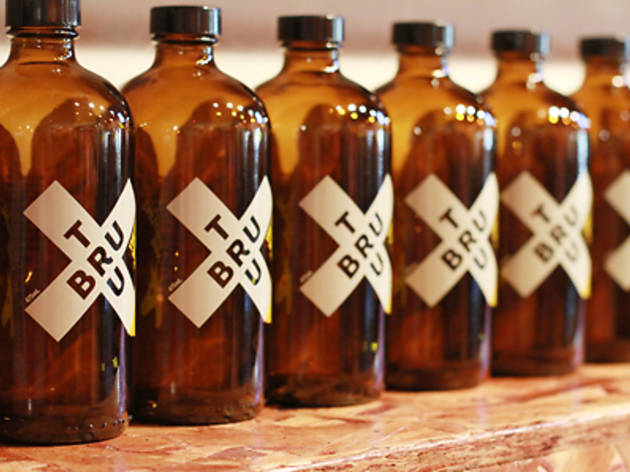 7/14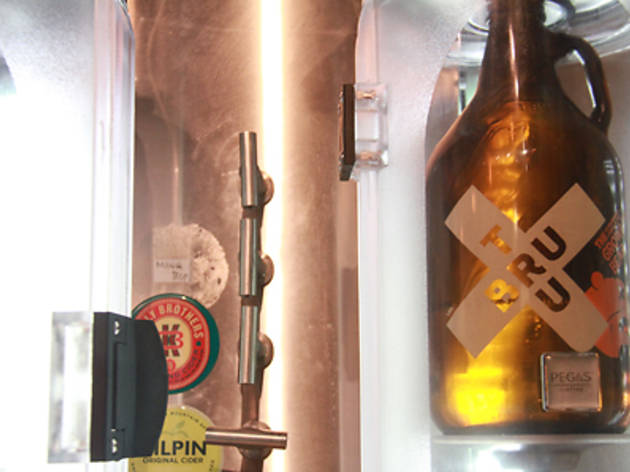 8/14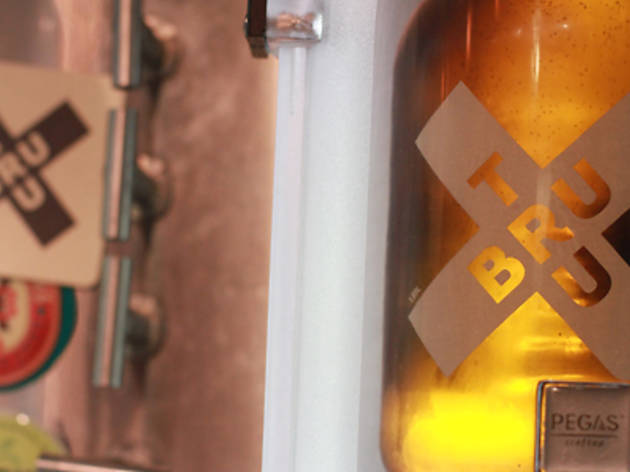 9/14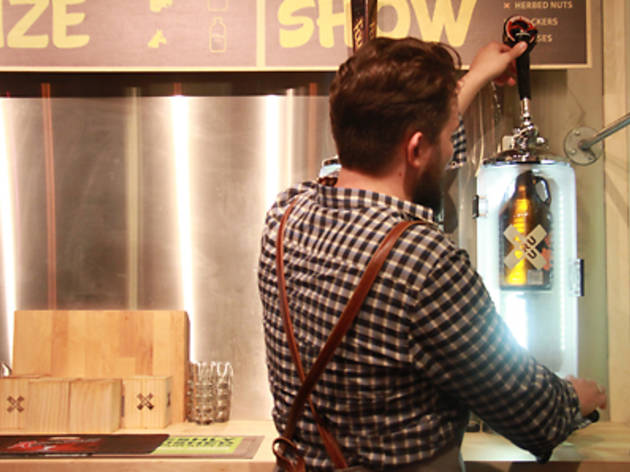 10/14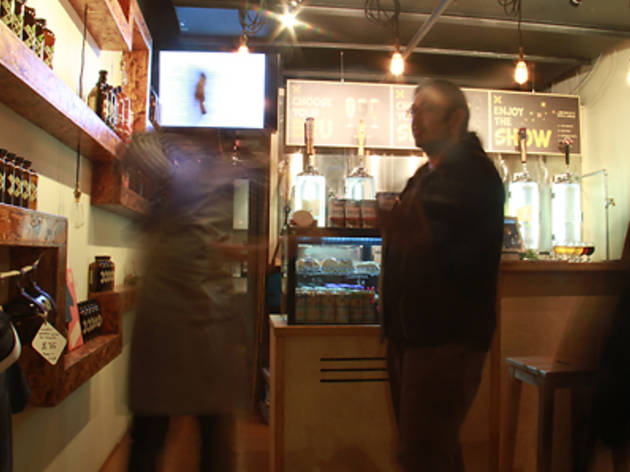 11/14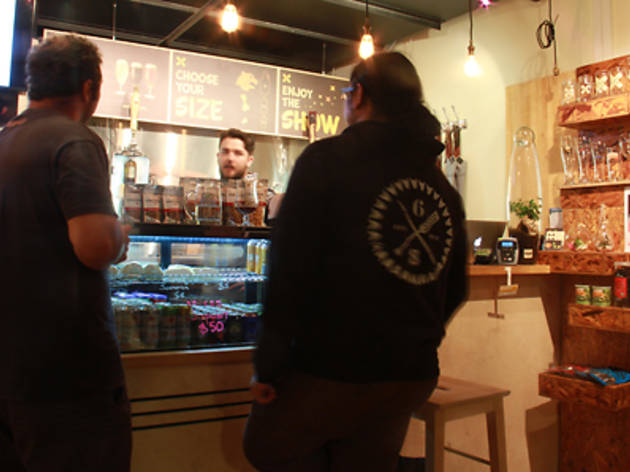 12/14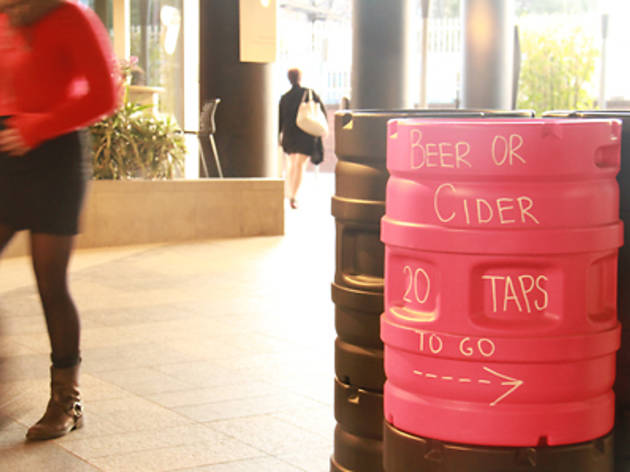 13/14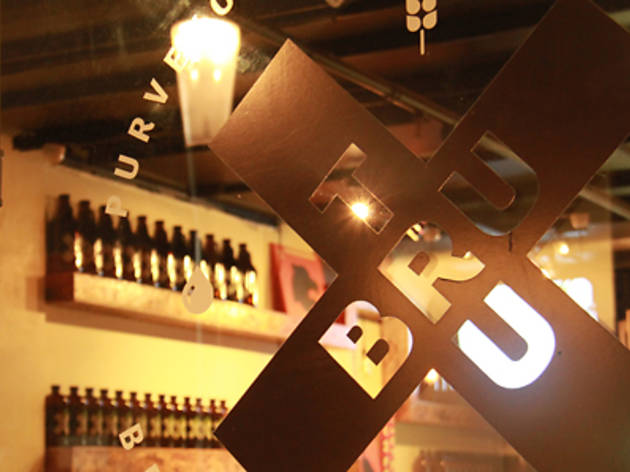 14/14
Tru Bru: saving the world one growler at a time
Technically, Anton Sagan got the idea to open Australia's first tap-only beer shop back in Russia, where filling flagons with draught beer is just the done thing. But like all great ideas, the true inception moment happened at Ringwood RSL. "They wouldn't sell me draught beer to take home, so I filled my own under a table," Sagan tells us, capping off a growler of just-hit-the-shores brown ale. "I was desperate."
Now, that desperation has translated into a craft beer store where you can fill up 1.9 litre growlers, 950 mL whistlers and 500mL squealers (oh!) with some of the tastiest brews in town. And out of town. On our visit, Sagan sends us packing with a potent Sixpoint Resin number that's just as bitterly piney as it sounds, and a brown ale from Lost Coast in the US: smooth as a brown velvet tracksuit.
You'll find this amber-hued store in the arcade just off Yarra Street. It's more cellar door than bottle-o. Terrariums and specialist beer glasses jazz up shelves, and they hold beer launches and meet-the-brewer sessions fairly regularly. There's a bit of a craft beer fan club gathered on our visit, tasting samples and talking shop. They have an actual club too – spend $90 and you get a couple of growlers delivered to your door and invites to events.
But back to the beer. How does it stand up? We can tell you that even if you were to leave the growler under your desk for a few days (hypothetically...) it still has fizz. The PEGAS system flushes the bottles with CO2 pre-fill to ensure maximum longevity. Treat it right however, and that puppy can last you a month.
But why bother? Well, aside from not kicking the planet over and over, you're getting access to some excellent beers only released in kegs. Did we mention they do music festival friendly plastic bottles too? And that you can BYO vessel so long as it's clean and the right size? They also sell bourbon-flavoured popcorn, cheese and jerky for beer snacks if you still need convincing. Sample yourself silly and then take the party home.
Venue name:
Tru Bru
Contact:
Address:
3/9 Yarra St
South Yarra
Melbourne
3141

Opening hours:
Tue-Sun 11am-8pm