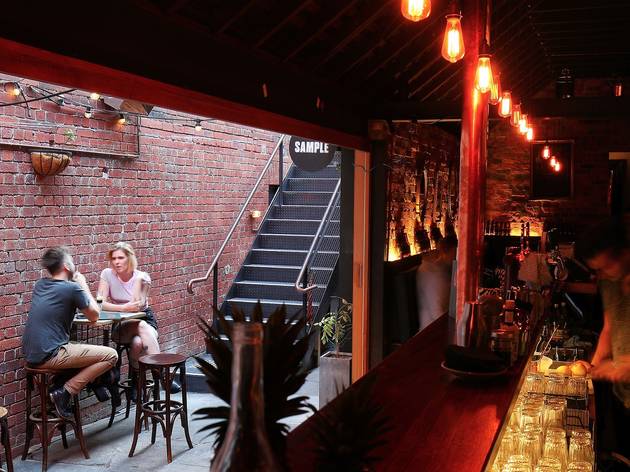 1/15
Photograph: Graham Denholm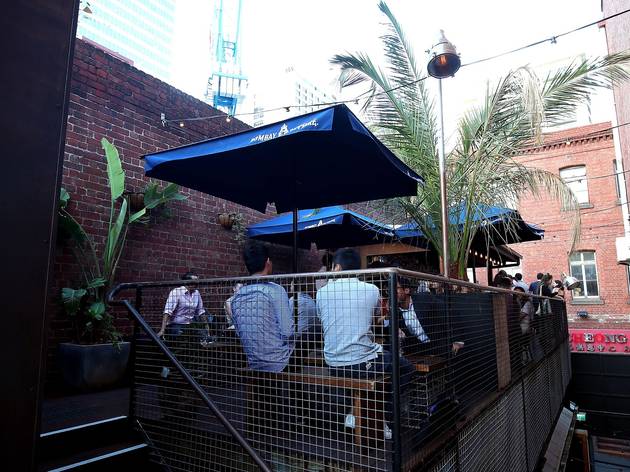 2/15
Photograph: Graham Denholm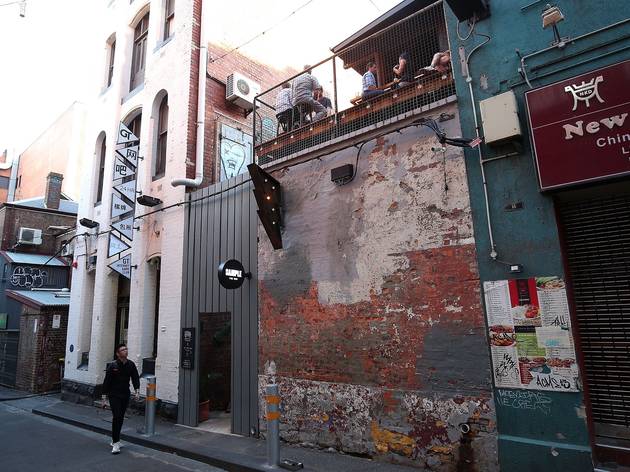 3/15
Photograph: Graham Denholm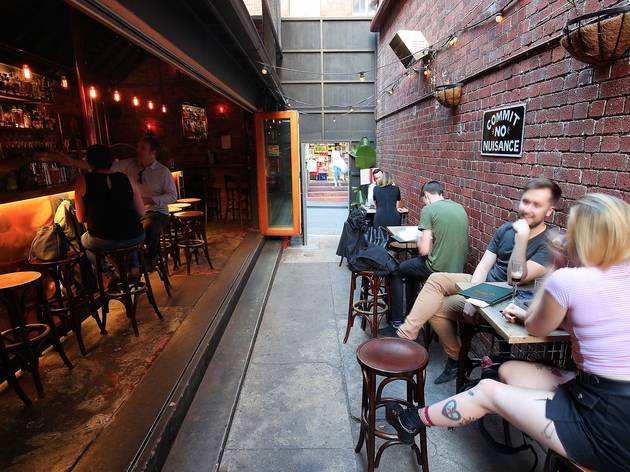 4/15
Photograph: Graham Denholm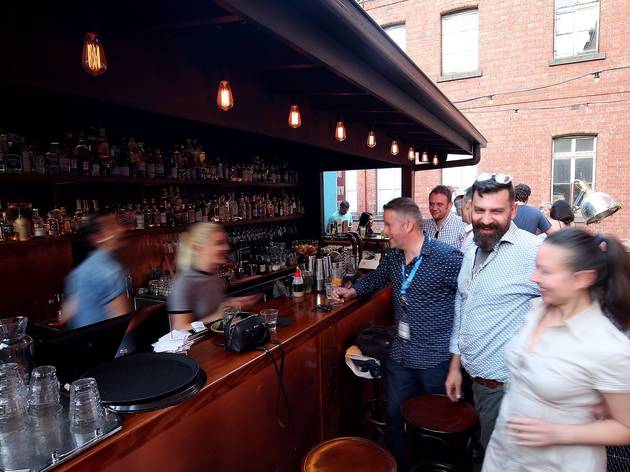 5/15
Photograph: Graham Denholm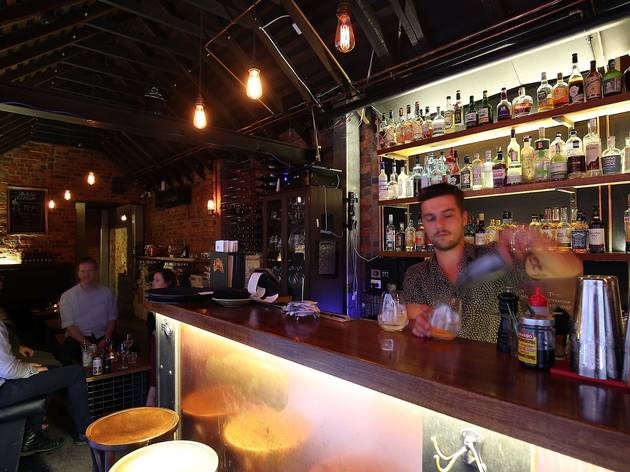 6/15
Photograph: Graham Denholm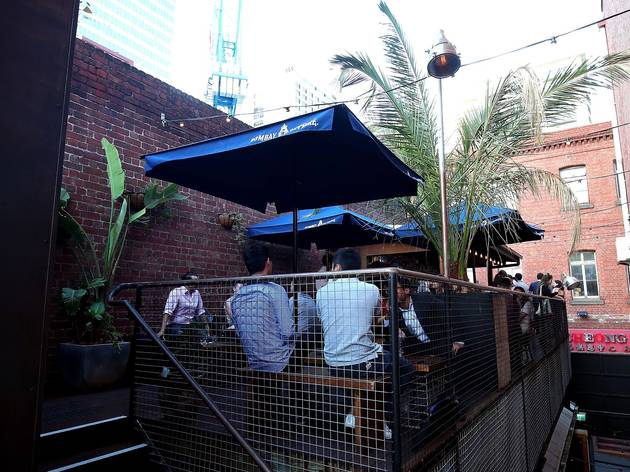 7/15
Photograph: Graham Denholm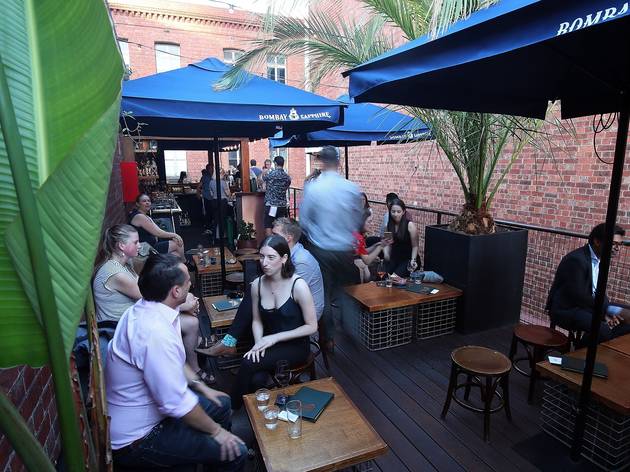 8/15
Photograph: Graham Denholm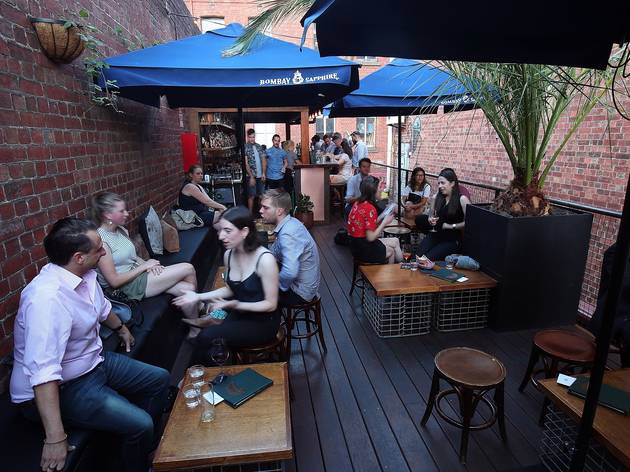 9/15
Photograph: Graham Denholm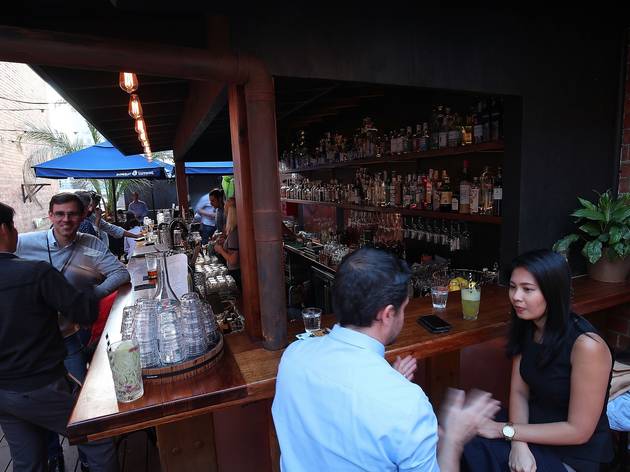 10/15
Photograph: Graham Denholm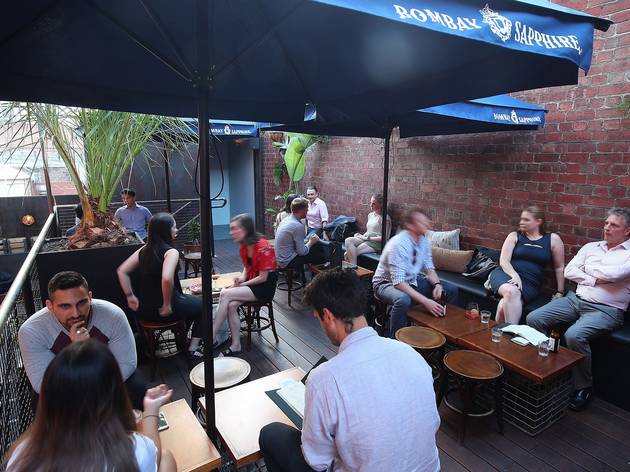 11/15
Photograph: Graham Denholm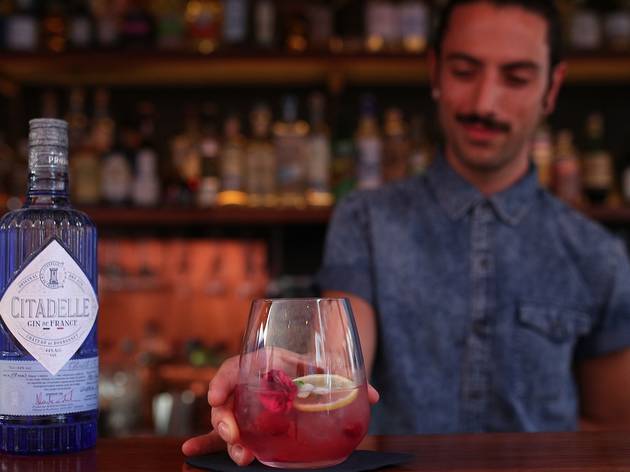 12/15
Photograph: Graham Denholm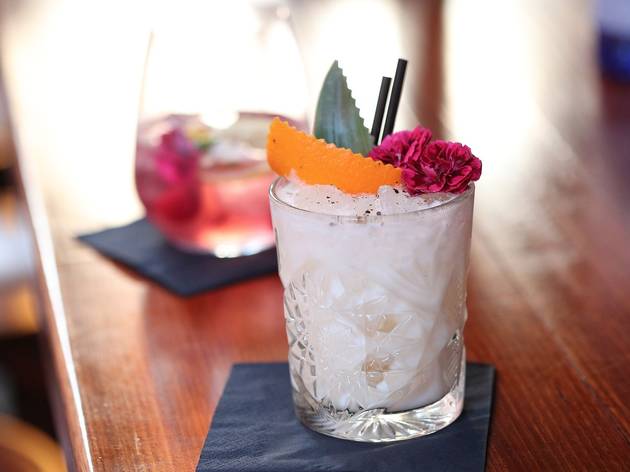 13/15
Photograph: Graham Denholm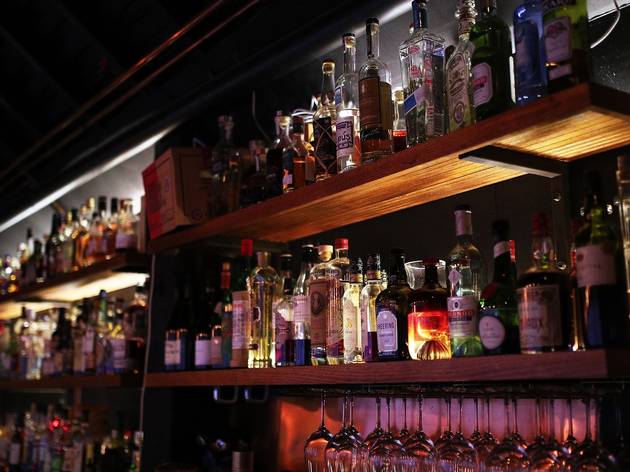 14/15
Photograph: Graham Denholm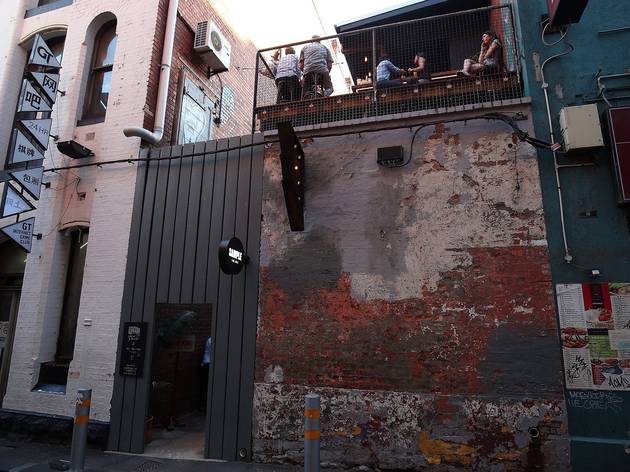 15/15
Photograph: Graham Denholm
Catch the last rays of summer at Union Electric's new rooftop gin garden
Union Electric is a genius reclamation of a previously disused alley between two Chinatown buildings. After opening a couple of years ago, this cocktail-slinging, old-school rapping little bar quickly became a Melbourne favourite. Now they've done it again by reclaiming even more space, this time upstairs, with a new rooftop gin garden.
As you head up the stairs from ground level there's a wide landing halfway where folks lounge with drinks like it's a Brooklyn stoop. Squeeze your way up to the solid copper bar, or hover for a seat. Staff will take your order at the tables, surrounded by brickwork and potted palms. It's always good to have a glass of rosé or a beer in hand for perusing the menu, so a refreshing Pineapple Unplugged American pale ale from Brewski in Sweden is a good place to start. There's also an easygoing Sample lager, or an outstanding American pale ale from local heroes Boatrocker Brewery, if you prefer a little hops. Speaking of hops, the rap soundtrack matches the head-bumping downstairs, perfect for a sunny evening of lively conversation.
Behind the stick, some of the friendliest bartenders in Melbourne are still smiling through the sweat of a hot Friday evening shift and cranking out high quality drinks. The cocktails on offer focus on the tropical and/or classic with a few cracking originals thrown in for good measure. The Lola, for example, can only be described as straight-up delicious. Imagine that a Piña Colada made sweet love to gin and fresh ginger, birthing a complex lovechild both clever and fun. Like all the cocktails here, it's beautiful, too, served in vintage-style glass and garnished with a rainbow of flowers, citrus peel and pineapple leaves.
But what of the gin in this gin garden? There's enough Dutch courage here to keep you floating home on a cloud of juniper like Mary Poppins with her brolly out. The list is divided into Australia & NZ, England and Places Other Than, with over 30 gins available and more added all the time. Each is presented as it should be: over lots of good ice and with carefully selected garnishes and tonics. And while there's nowhere near the number of juniperous spirits here as at Gin Palace, a) there's still an excellent range of quality styles and b) you did hear us say rooftop, right?
On a rooftop in the Melbourne CBD, you don't have to do things this well. It's nice to see the Union crew sticking to their guns and doing something above and beyond the expected. So, while you're soaking in the last of our always too-short summer, grab a beer while they make your cocktail and cut these guys some slack if it takes a sec to get to you. Like this bar, it's worth the wait.
Venue name:
Union Electric Bar
Contact:
Address:
13 Heffernan Ln
3000

Opening hours:
Daily 5pm-1am
Transport:
Nearby stations: Parliament
You may be interested in: