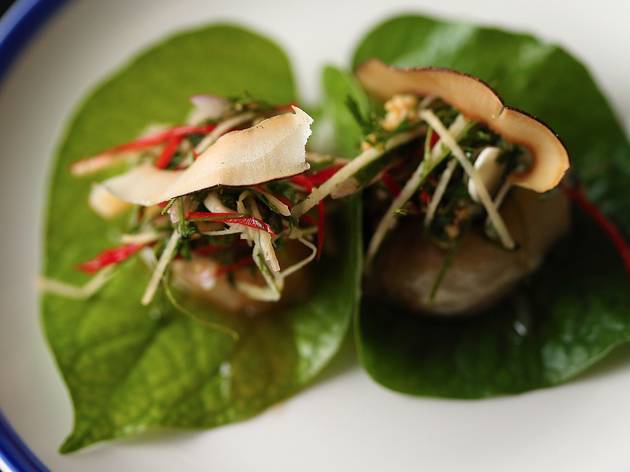 1/14
Photograph: Graham Denholm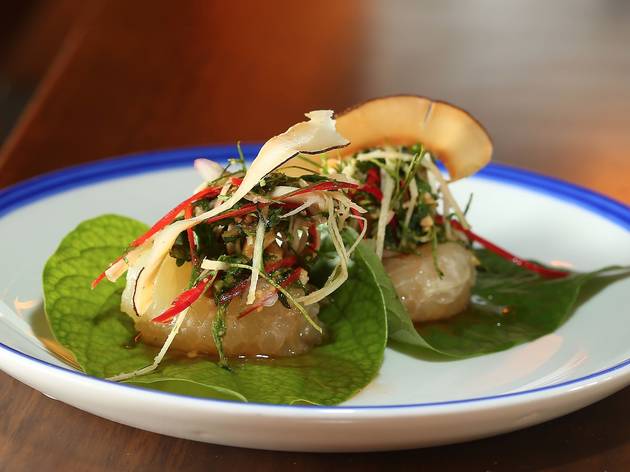 2/14
Photograph: Graham Denholm
3/14
Photograph: Graham Denholm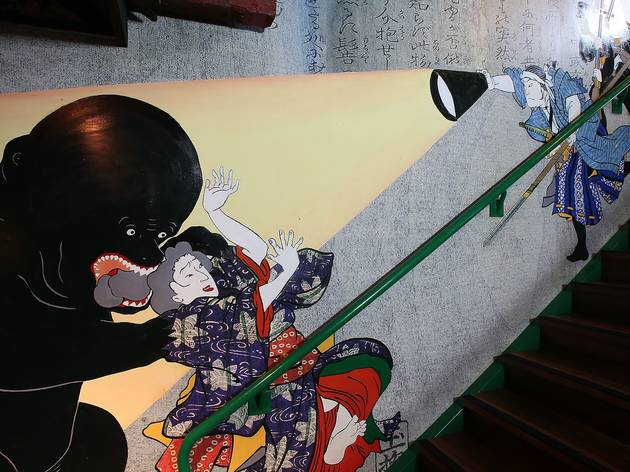 4/14
Photograph: Graham Denholm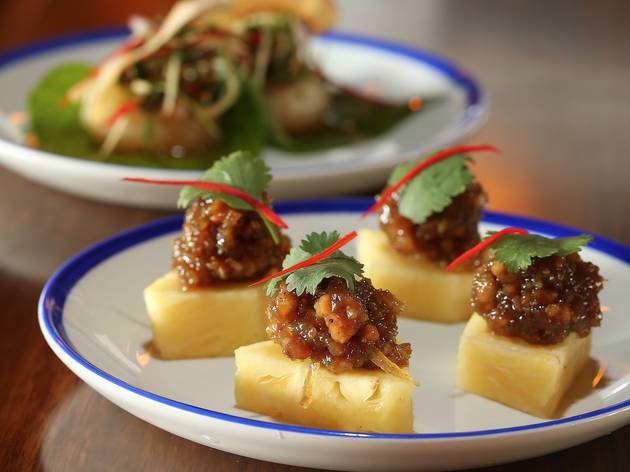 5/14
Photograph: Graham Denholm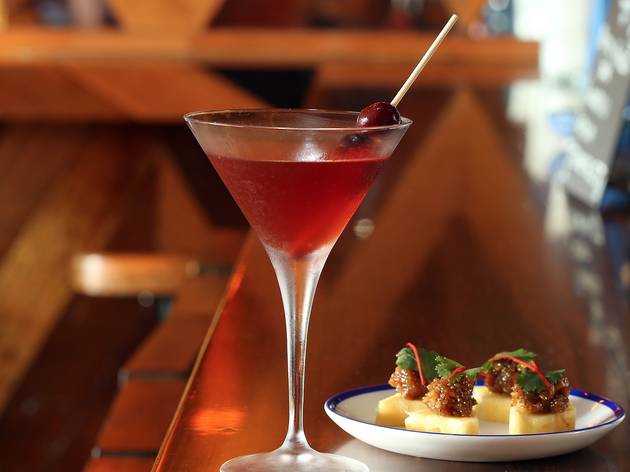 6/14
Photograph: Graham Denholm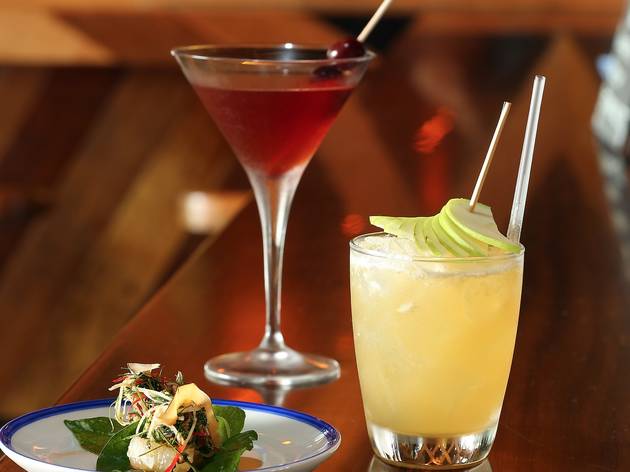 7/14
Photograph: Graham Denholm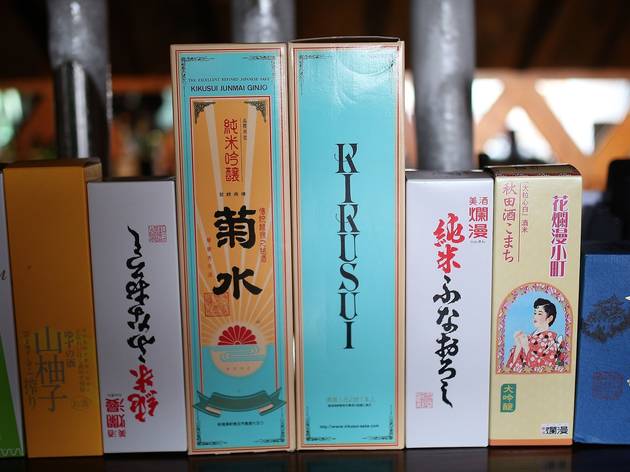 8/14
Photograph: Graham Denholm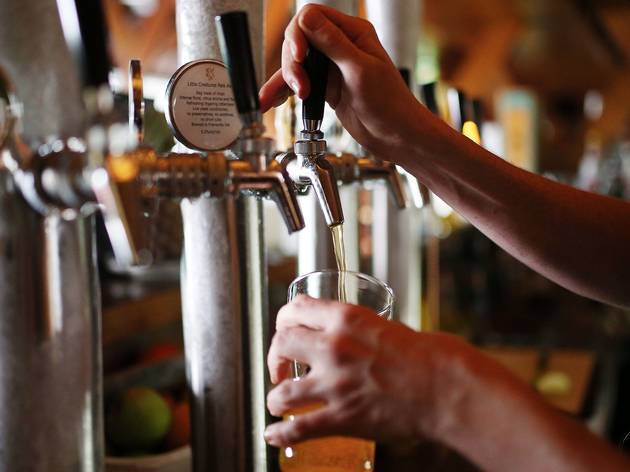 9/14
Photograph: Graham Denholm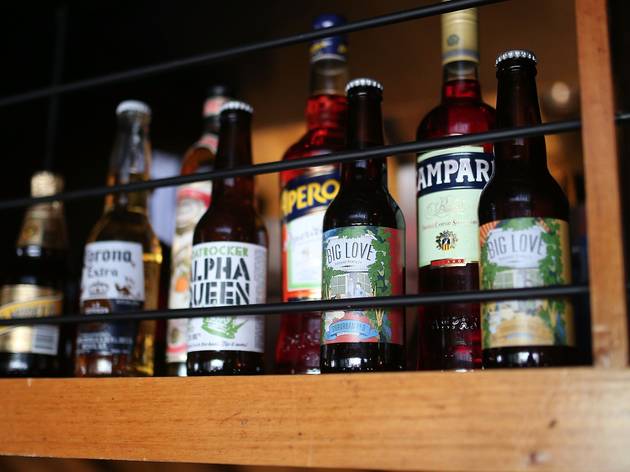 10/14
Photograph: Graham Denholm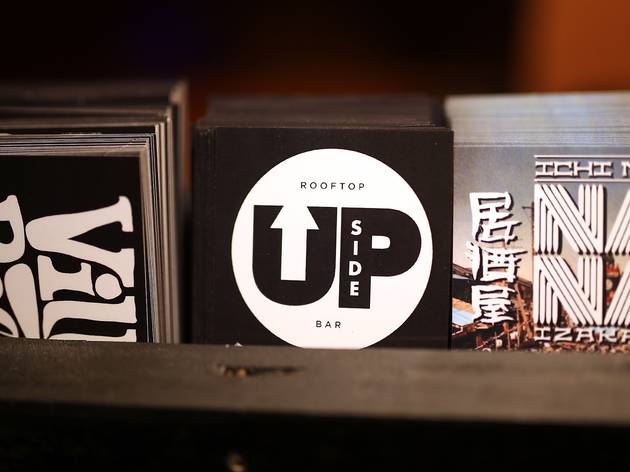 11/14
Photograph: Graham Denholm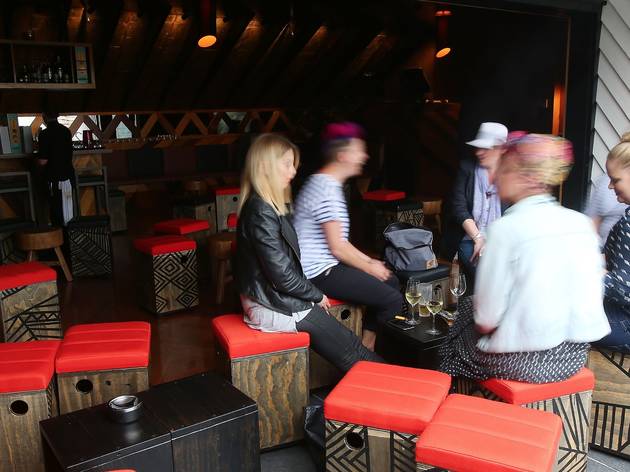 12/14
Photograph: Graham Denholm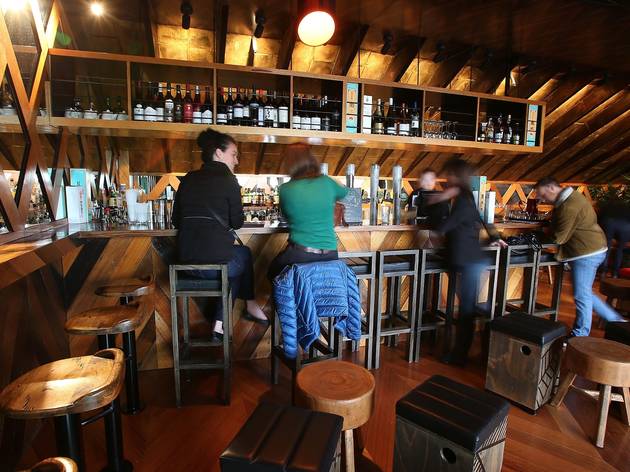 13/14
Photograph: Graham Denholm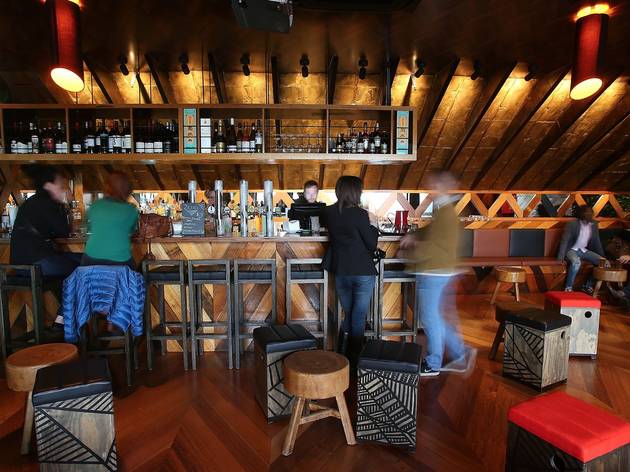 14/14
Photograph: Graham Denholm
Time Out says
Fitzroy gets a new rooftop bar in Upside, a Japanese-inspired boozer perched above two Asian eateries
Are we a city of commitment-phobes? Do we like to keep our options open? Whatever the reason, Melburnians love a multi-level drinking den. We've got the multitasking marvel of Curtain House, home to Cookie, Rooftop Bar and The Toff in Town, the trippy wonderland that is the Carlton Club, and Naked for Satan with its sky-high sister bar.
And now the latest establishment to deliver three floors of fun has landed on Brunswick Street, Fitzroy, with Ichi Ni Nana on street level, Village People Hawker Hall in the middle, and Upside Rooftop Bar acting as the boozy icing on the cake.
The whole shebang is of the Asian persuasion, with Japanese tattoo-inspired murals lining the staircase, izakaya bites at Ichi Ni, and Thai-style street food at Village People. Upside flies the Japanese flag, too, with sake, yuzu and umeshu scattered across the drinks list.
Whisky lovers should zero in on the Hattori Hanzo. Named after a legendary 14th-century samurai (and a swordmaker in the Kill Bill flicks), this rust-red concoction is a smoky, smooth blend of Nikka from the Barrel whisky, shochu spirit and sweet vermouth. After something a little more frivolous? Try the frothy Khing Ginger of yuzu, gin, ginger and eggwhite, served in a sugar-rimmed Champagne flute.
If you're here for the long haul, the popular choices seem to be bottles of rosé, off-menu Bloody Marys, plus pints of Kirin and bottles of Boatrocker Big Love beer.
Size-wise, we're not talking one of Melbourne's most well endowed rooftops. It's a tight space of slate tiles and exposed brick, with commission flats in the background and the Village People's more ample terrace below. There are tall wooden stools with carved, curvaceous seats, crafted with booty comfort in mind, plus low-slung benches gathered around tiny tables. If the outdoor zone is at capacity, or the weather's not playing ball, you could console yourself with a drink inside. The bar itself isn't really a place for perching, but the wood-paneled surrounds are decked out with black and tan banquettes, a DJ booth and a handful of extra tables. That said, you're really here for the alfresco action, so you might find yourself peering wistfully downstairs if you're relegated to the Upside interiors.
Likewise the snacks that are coming out of the Village People kitchen: Upside doesn't do its own food, but the Village People will happily ferry up plates of chilli-spiked prawn betel leaves and mor hok, a sweet-savoury, chewy mouthful of pineapple, pork and peanuts.
It's that friendly, neighbourly cooperation that makes this place. And while service is still a tad patchy at this stage, with empty glasses amassing on tables and cocktails requiring a bit of work, the communal vibe and sun-drenched exteriors will come into their own over summer.
Details
Address:
127 Brunswick Street
Fitzroy
Melbourne
3065

Contact:
Opening hours:
Mon-Thu 5pm-late; Fri 5pm-3am; Sat noon-3am; Sun noon-11pm
Best selling Time Out Offers