Where to drink mocktails this Dry July
This year on Dry July, skip the booze and hit this Australian Bitters mocktail at the Temperance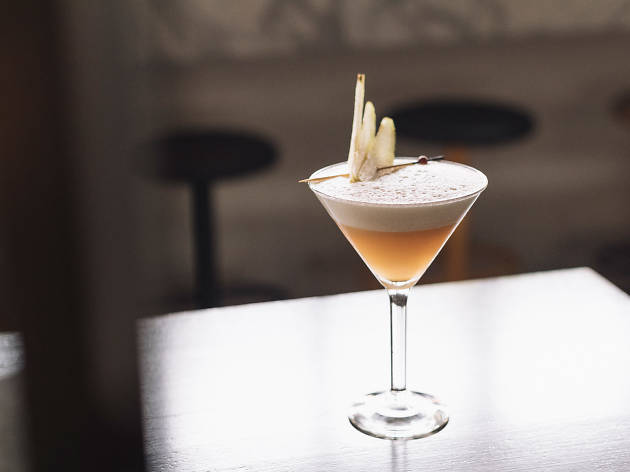 There's so much more to mocktails than the humble lemon lime and bitters, and Melbourne is not short of top notch bars willing to whip up a decent booze-free mocktail. Australian Bitters has teamed up with the Dry July Foundation this winter to make Dry July a little tastier and they've collaborated with the Temperance Hotel to come up with a delicious concoction that will change the way you think about mocktails.
#AustralianBittersxDryJuly #mymocktail
The Fancy Boy
Ingredients:
5ml spiced pear puree
5ml passionfruit puree
120ml apple juice
Egg white
Australian Bitters
Method:
Shake all ingredients. Serve in a Martini glass with a pear fan garnish.