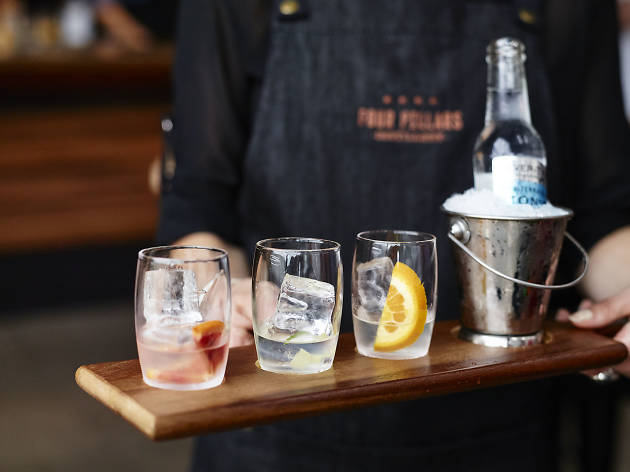 Celebrate World Gin Day with one of Australia's best ginmakers
Where better to celebrate World Gin Day than at the Four Pillars Gin Distillery, which will be hosting a full day of festivities dedicated to gin. The day will start with a scone breakfast by Caroline from A Bit of Jam and Pickle, who will be dishing up homemade scones with the Four Pillars Distillery orange marmalade made from the by-products of the oranges they use make their gin.
Later on in the day, Burn City Smokers will be parked outside from 11.30am for a spot of lunch. The barbecue team will be serving up the first ever Four Pillars Gin pork rolls. And no, the pigs haven't been hitting the bottle, the local Berkshire pigs have been fed on the botanicals the distillery have leftover after a distillation. Whether that means they'll taste of juniper and other aromatics remain to be seen, but the slow-cooked and smoked pork rolls will no doubt be delicious.
If you're in it for the gin (it is World Gin Day after all!), the Four Pillars Distillery will be offering free gin tastings all day of all the Four Pillars Gin range. This will be your chance to get your mitts on the highly sought-after Bloody Shiraz Gin that's made by steeping Yarra Valley Shiraz grapes in high proof Rare Dry Gin for eight weeks. The bar will also be pouring G&Ts and Negronis all day, for thirsty visitors.