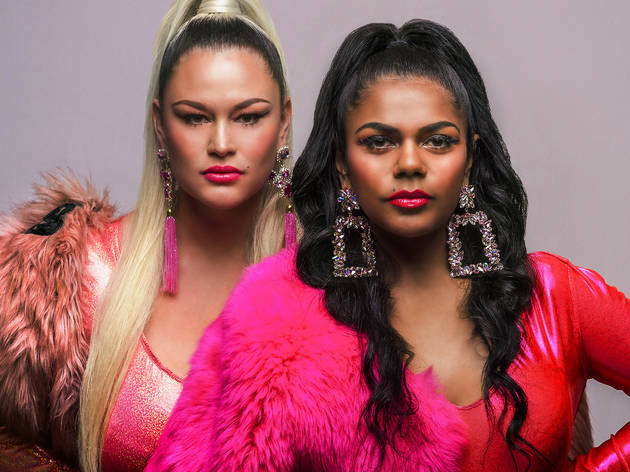 Time Out says
Club Fringe returns as fabulous as ever with an at-home program of events
Club Fringe is one of the highlights of every Melbourne Fringe Festival, so there was no way it wasn't making a comeback in 2020. Last year the hub was based out of Trades Hall for the first time – this year, it'll be online for the first time, with organisers encouraging at-home revellers to push back the furniture, create a dancefloor and party on with a stack of music, drag, art and performances throughout the festival.
If you only see it the once, make sure you see it the night of the launch party (Nov 12) where Fringe teams up with Yirramboi for a NAIDOC week special featuring DJ Soju Gang and The Merindas. The event celebrates our fantastic Indigenous and Torres Strait Islander performers, with an entirely First Nations line-up of artists. The event starts with a Boonwurrung smoking ceremony and Welcome to Country before performances get underway.
We highly encourage you to sign up for more than one event, however, because Club Fringe is shaping up to be a raucous party, virus be damned.
Highlights include Fringe-O-Vision (Fringe's own take on Eurovision, where performers will represent their postcodes instead of countries), Mr McClelland's Finishing School (Melbourne Millenials' fave indie-pop DJ night), Let's Dance with Body Electric (an '80s aerobics party to make Jane Fonda proud) and Fringe Roulette (a surprise selection of Fringe performances, as determined by the magical Fringe Roulette wheel).
Head to the Fringe website to discover the full range of Club Fringe at Home events. You'll need to register for events and prices vary.
Details