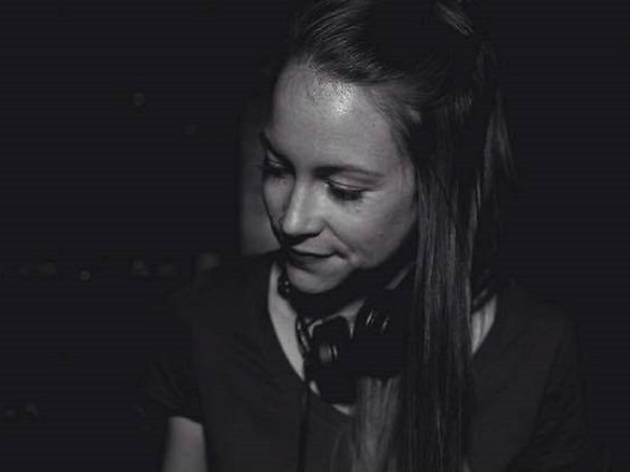 Time Out says
Formerly First Floor 393, Little & Olver opened in late 2014 and caters to some sweet club nights (including Warehaus), and hosts top-notch Melbourne DJs playing everything from disco to funk to house. Recently the guys even started serving free (free!) food every Monday.
It seems too good to be true. What's waiting at the top of the staircase? Owner Paul Bagnato and General manager Dylan Thomas fill us in.

Describe the vibe:
Paul: We bill Little & Olver as a speakeasy and social club for the north. While we host gay nights, disco nights and live bands, the vibe is always very inclusive, cool and casual.
Dylan: It's named after a grocery store, so its kind of whatever you need: a watering hole, a cocktail bar, a late night club, a live music venue, a cheap eat.

How did Little and Olver come into existence?
Paul: I first owned the old First Floor nightclub five years ago. I had been wanting to renovate and revamp the place for years, but the pieces fell into place last year. I brought on a duo called Anna and Mason, who had together run a monthly gay night called Closet here for a couple of years, and we came up with the concept for Little & Olver.

Little & Olver takes its name from the grocery store that originally occupied this building over a century ago, and we've got the Fitzroy lion on our logo which appears on the building's awning. We were really inspired by the idea that Fitzroy as Melbourne's oldest suburb was the place where the first pubs and fights over prohibition happened so we wanted it to retain some of that decadence.

What makes Little and Olver different from other bars?
Paul: From the beginning, we wanted Little & Olver to be more than just a club – we wanted it to be a watering hole and cocktail bar for Fitzroy locals, a late night club and a live music venue. With so many live music venues under threat in Melbourne, it was really important for us that the place remain a live music venue.

We also have a 5am license on weekends which makes Little and Olver quite unique. For years, if you wanted to kick on after 1am in Fitzroy or Collingwood you'd have to go home or head to the city or southside. We saw an opportunity to really reinvigorate the space and turn it into a nightspot for northsiders.

What kinds of acts do you host?
Dylan: We want to support the best up-and-coming Melbourne producers since our local electronic scene is exploding. In January, we had Total Giovanni and Andy Hart, and in February we had Tornado Wallace.

Any DJs on your wish list?
Paul: We're ticking people off our wish list slowly, and we started with UK disco legend Greg Wilson. It would be a dream to have some more old disco and house legends from Chicago and the UK.

What's on the menu?
Dylan: There's something for everyone – whether you are a fussy eater or just hungry for a cheap eat. We serve a seasonal grill menu with an emphasis on paleo, vegan and gluten free options, and lots of salads and sides.

We're also bringing in our very own Little & Olver lager bottled beer, and we've got a range of Australian wines by the glass, and craft beers and ciders on tap and in bottles as well as a full cocktail menu.

If Little and Olver was a song, what would it be?
Paul: Fleetwood Mac's 'Everywhere' which was the last song Greg Wilson played at our New Year's Eve party.
Details