Mr McClelland's Finishing School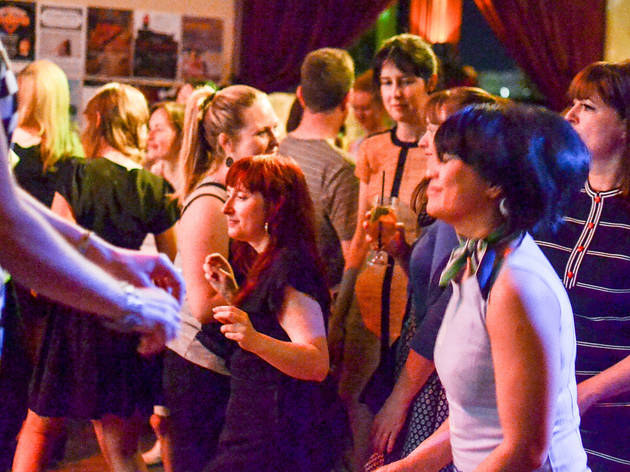 Dance your pants off at this monthly dance party that's all about indie, pop, rock and soul from all the decades
Ready to cut loose? Mr McClelland's Finishing School is a Melbourne club night run by dedicated dancing DJ Andrew McClelland.
Designed for people who love music, Finishing School promises everything from classic indie, modern indie, '60s rock and soul and electric pop be thrown down, and it's all but guaranteed you'll be bopping along well into the wee hours.
Finishing School will play at the Gasometer Hotel every third Friday of the month. Doors open at 10pm and it's cash only. Get there early to avoid the inevitable queues.