Flo and Joan: Alive on Stage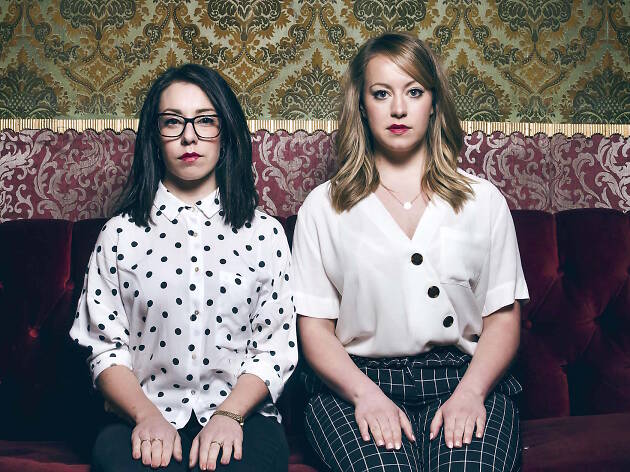 Time Out says
English sisters Flo and Joan bring their sweet harmonies and biting lyrics to Melbourne
Yes, Flo and Joan are real sisters. And yes, they think the recorder is quite a cool instrument, love writing comedy songs and think Brexit is a terrible idea ("welcome to every one of you, but if you're a Brexit campaigner you can do what you do best and leave," they sing in their opening number).
Their style is more gentle chuckles than clutch-your-sides belly laughs, but the laughs are consistent all the way through as they sing about everything from Doritos' new lady-friendly chips to the statistical likelihood of a single person getting divorced three times, developing depression, falling down a hill, watching too much TV, having an affair and dying of heart failure (not very high, you'll be relieved to know).
Some of their songs play on the delightful glee of tongue twisters, such as 'Carol, the Cracker Packer' ("she's a cracking cracker packer, packs a cracking pack of crackers"), while others are more political and insightful. The humour is often gentle and sometimes downright silly, but that does not mean Flo and Joan don't have anything serious to say. They read out messages they've received online, including some of the nasty and misogynistic variety that any woman with a public profile has to endure online. The resulting song is funny but also poignant and unexpectedly emotional. There's no time to dwell, though, because they embark on a series of recorder solos (including one on a bass recorder – who knew that was a thing?) that will definitely convince you of the instrument's coolness.
Details
Users say