Geraldine Hickey: Things Are Going Well review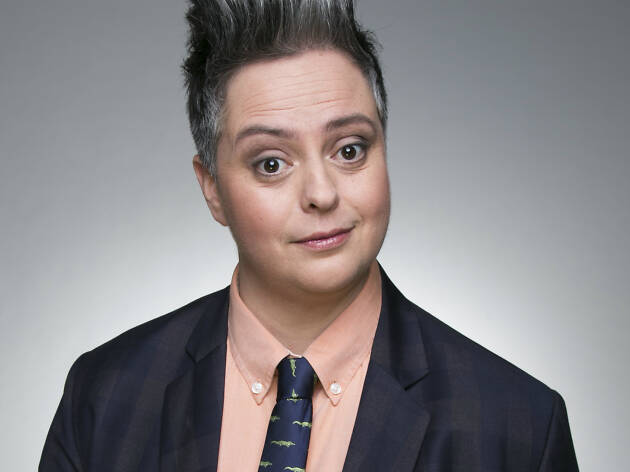 Time Out says
A Melbourne Comedy Festival favourite says it ok to be happy when things go well
Comedy festival: a month when stand-ups explain why working in the arts is the worst. Your show costs more than you make, you can't get a review, you're looking for another share house and Centrelink doesn't think you're trying hard enough – damn you, neoliberalism.
But Things Are Going Well for Geraldine Hickey. She remembers living in a room without access to a kitchen, eating vegan corn dogs (she'll explain) and living on an annual four-figure income. But now she can put her still-full drink down at a pub and not worry because she can just buy another one!
Things are going so well that she has a brilliant flamingo-covered shirt, a cool job on RRR radio, her own flat and a girlfriend who has awesome parents who know how to do Christmas. And a new Weber.
Maybe you can be happy and funny.
Of course, her life isn't perfect. She was bitten by an eagle, was too wet at an airport and faced her mortality at a folk festival. But she's also overcome the childhood trauma of driving away from a theme park and has been to Disneyland. And each year her crowds get bigger and her fans love her even more.
Maybe you get better as you get older, let yourself be totally yourself and have no shame in loving bird shows.
And Hickey describing a zoo bird show with Bernice the buzzard is better than getting stuck in a vortex of animal videos on Facebook.
Check out our ultimate guide to Melbourne International Comedy Festival.
Details
Users say