Judith Lucy Vs Men review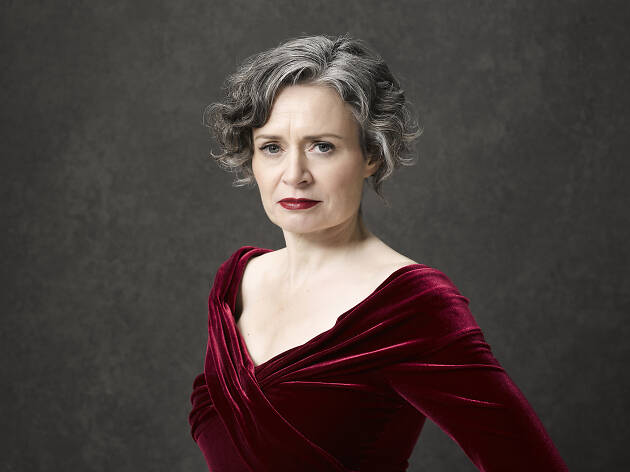 Time Out says
One of our favourite veterans of Australian stand-up is back with a new show
Judith Lucy has been a fixture in Australian stand-up for three decades now, and her audience have got to know her pretty well in that time. So it makes sense that in her latest show, Judith Lucy vs Men, she's putting her life in the hands of a crowd.
See, Judith has just been through a bad breakup. She really thought he was "the one", but when she started hurtling through her fifties, the fairytale unravelled in a spectacular way. Looking back, her relationships with men (at least straight men – the gays all love a funny, sassy, deadpan lady) have been pretty dreadful.
So at each show on this tour, Lucy recruits a "love jury" of six members to hear all the evidence, starting at her relationship with her biological father, who she never met (not off to a great start) and then onto her adoptive father, an alcoholic who didn't exactly give Lucy a lot of confidence in her identity as a young woman. Then onto dating, starting with a man who she took an immediate dislike to but stayed with for a year. Then her not-so-illustrious sex life. At the end of each show on the tour, the jury votes on whether she should continue dating or "hang up her vagina" for good.
Lucy has one of the most distinctive delivery styles in the comedy business, which makes her pretty divisive. Basically, you know if you love Lucy or not – and perhaps unluckily for her, straight men tend to not make up a huge portion of her audience. She delivers all that you'd expect in this inventive, smartly structured 70-minute show. Some gags feel a little predictable and, despite her energy, there are moments when Lucy feels a little less spontaneous than you might expect. But this is a show that's more complex than you might expect from its title – it avoids broad gender cliches, and a Disney-esque fairytale is a nice touch – and her interactions with the audience are vital, sharp and spot-on. And let's face it: even when you feel that Judith Lucy has slipped into autopilot, she's still one of our best.
Check out our ultimate guide to the Melbourne International Comedy Festival.
Details
Users say