Maria Bamford: The Irrelevant Redundancy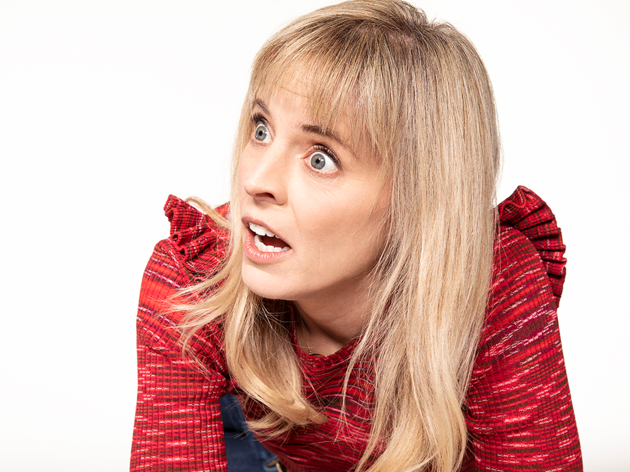 Time Out says
The American comedy star is performing in Melbourne for the first time since 2011
Judd Apatow has called her "the funniest woman on Earth", and Maria Bamford is one of the most hotly anticipated tickets of the Melbourne International Comedy Festival.
She's a veteran of the stand-up scene and has a two-season Netflix show, Lady Dynamite, a dark and quirky semi-autobiographical comedy about a woman trying to rebuild her life after a difficult bout of bipolar disorder. The show netted her a much larger following, and Melbourne fans were keen to see her after an eight-year absence from our shores.
Her impressions are some of her best material, particularly when she is imitating her uptight Midwestern mother. She's a very practised comedian, sliding seamlessly from one story and impression into another. Not everything lands, and very few jokes get the kind of belly laughs audiences are always hoping for, but Bamford is whip-smart, accomplished and comfortable with her material. Her sometimes bizarre, often biting humour is a delight to watch. Let's hope she doesn't leave it eight more years before returning.
Details