Sam Campbell & Paul Williams: Australian vs New Zealand Magic Competition review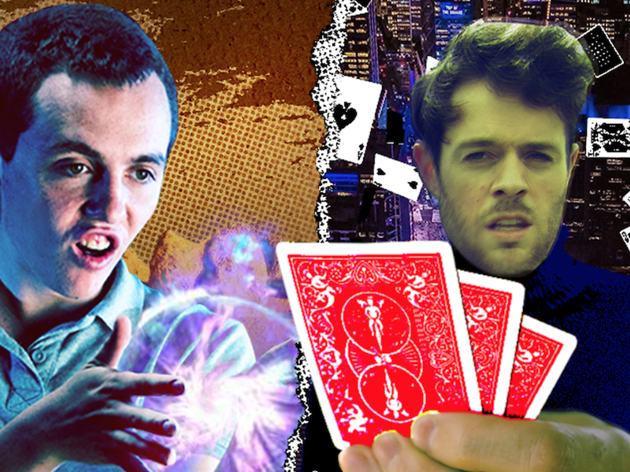 Time Out says
This late night magic competition is exactly what you need at 11pm
When most people win the prestigious Barry Award for best show at the Melbourne International Comedy Festival, they immediately move into more "important" rooms and find a mainstream audience. That's not the case for Sydney comedian Sam Campbell, who beat high-profile acts like Celia Pacquola, Anne Edmonds and Lano and Woodley to win the award last year.
He's still performing a late-night slot at the Exford Hotel – one of the rowdiest and dingiest venues participating in the festival – and he's collaborating with New Zealander Paul Williams on this two-hander.
Hannah Gadsby's Nanette won the Barry the year before Campbell, but Australian vs New Zealand Magic Competition is about as far from Gadsby's serious, thoughtful style as you can get. It's largely what it sounds like: the pair pitch their rather lo-fi (and yes, low quality) illusions against one another before the show early on takes a more mystical, Tolkein-esque turn. This isn't highbrow stuff, but it is clutch-the-sides-of-your-stomach-and-scream stuff.
Of course it takes some discipline to create something this chaotic and make it feel spontaneous, and Williams and Campbell are finely tuned into each other's nerdy energy, creating an unlikely homage to the absolute worst of amateur theatre and amateur magic shows. It's all pretty silly, and exactly the type of show you want to see at 11pm in a venue where you can score $5 beers.
It's loose as hell, and there are more pyrotechnics than you might expect from stand-up comedy. Just don't sit too close to the front if you value your personal safety or are wearing highly flammable fabrics.
Details
Users say