Steve Martin and Martin Short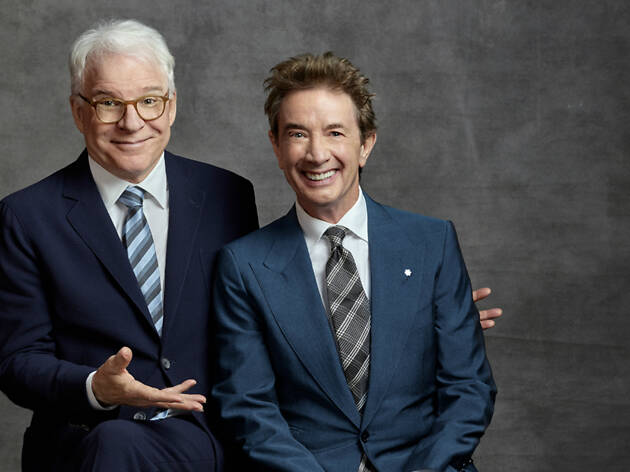 Time Out says
Two-thirds of the Three Amigos are bringing their new live show to Australia
Steve Martin and Martin Short first met in 1986 on the set of Three Amigos and immediately got along and started making each other laugh. But it wasn't until 2016 that these two giants of American comedy joined forces on a live tour. The show was filmed for a Netflix special called An Evening You'll Forget for the Rest of Your Life, which was nominated for four Emmy Awards and won rave reviews.
They're bringing the follow-up show to Australia, the provocatively-titled Now You See Them, Soon You Won't (Martin is 73 and Short is 69, after all). If you've seen their Netflix special, you know that they love to roast each other and are constantly trying to win bigger laughs from the audience and each other. They're taking on the vacuuous nature of Hollywood and celebrity, and will be joined by by Grammy Award-winning bluegrass band The Steep Canyon Rangers.
The duo, whose combined CVs are enough to make any Hollywood superstar jealous, are playing big venues in Australia, kicking off with shows in Perth before touring to Adelaide, Brisbane and Sydney, with a show at Melbourne Arena on November 15.
The producers are saying no extension of the tour is possible, so you'll want to have your credit card ready when tickets go on sale on Tuesday, May 7 at 9am.
Details