Alice's Adventures in Wonderland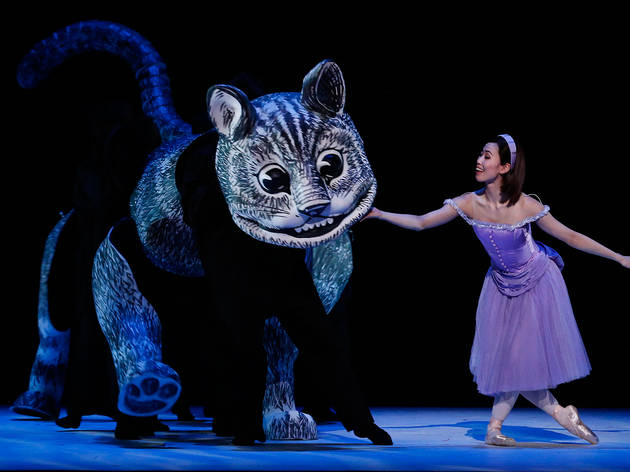 1/7
Photograph: Jeff Busby
Ako Kondo as Alice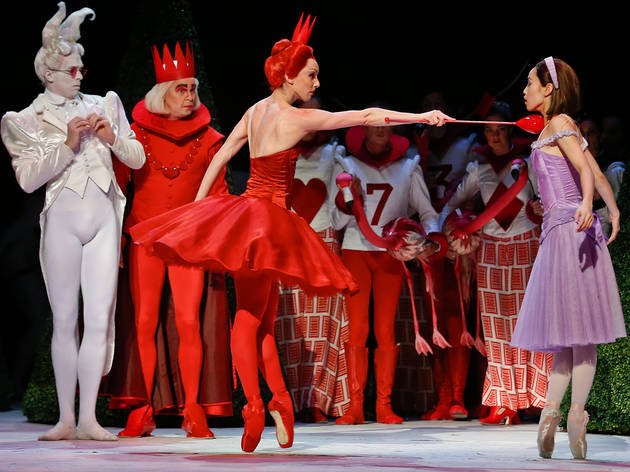 2/7
Photograph: Jeff Busby
Amy Harris and Ako Kondo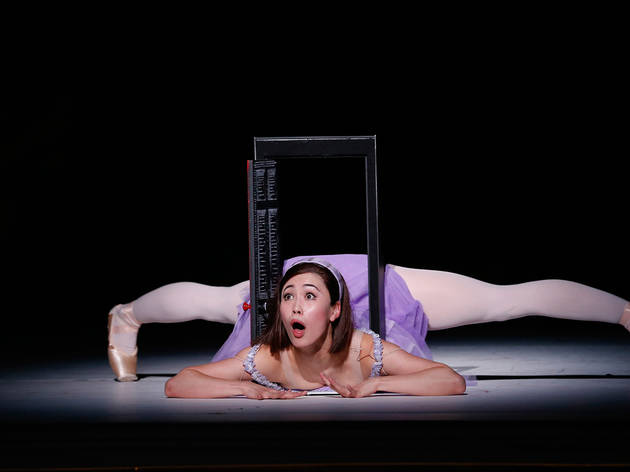 3/7
Photograph: Jeff Busby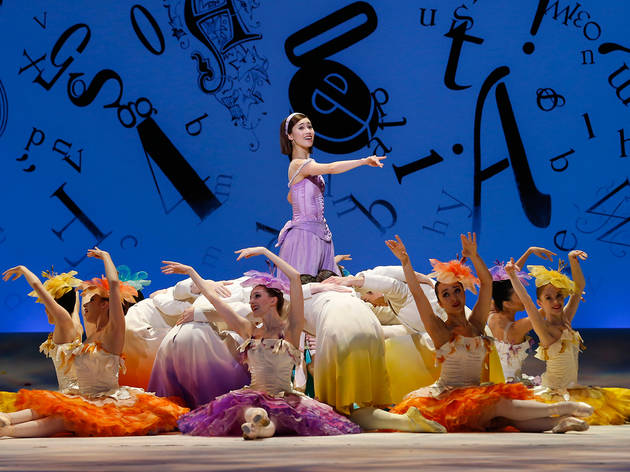 4/7
Photograph: Jeff Busby
Ako Kondo and ensemble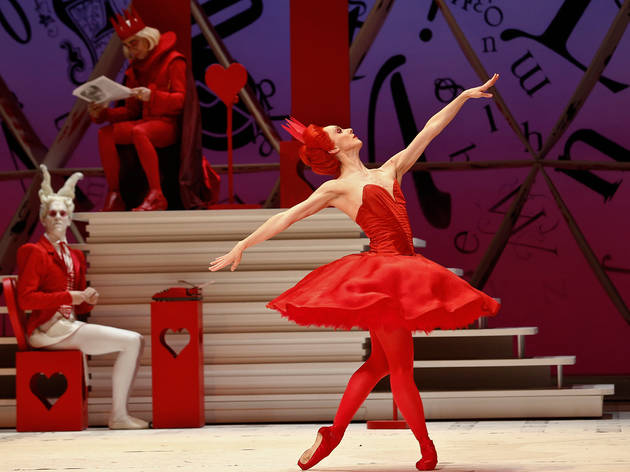 5/7
Photograph: Jeff Busby
Amy Harris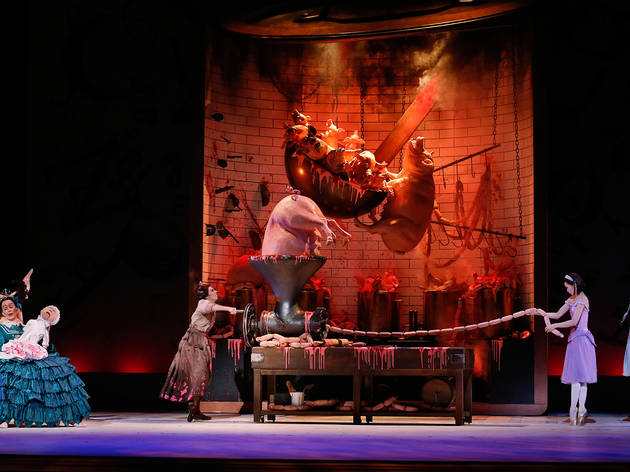 6/7
Photograph: Jeff Busby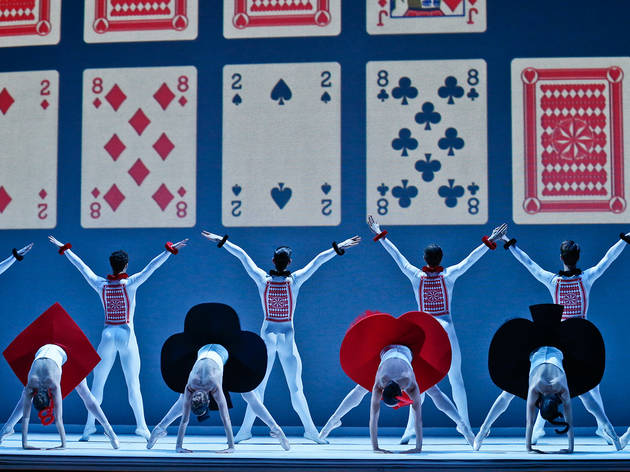 7/7
Photograph: Jeff Busby
Time Out says
Christopher Wheeldon's acclaimed Royal Ballet production is returning to Melbourne thanks to the Australian Ballet
When choreographer Christopher Wheeldon chose to adapt Lewis Carroll's children's book for the Royal Ballet, he went with the full, official title of Alice's Adventures in Wonderland. When artists do this – think Tim Burton's Charlie and the Chocolate Factory, or (more desperately) Francis Ford Coppola's Bram Stoker's Dracula – they are almost invariably aiming to do two things: distinguish their work from previous, ersatz versions; and position their material as the more faithful, legitimate adaptation of the original.

The problem Wheeldon has is that the original in this case is a plotless and irregularly structured tale that survives on its witty banter and verbal dexterity. Given the wordless and pictorial nature of ballet, Wheeldon is left with little choice but to concentrate on imagery and visual panache. He's aided immeasurably by Carroll's own skills in this department; no one who reads it can forget the Queen of Hearts calling for her army of playing cards to cut everyone's heads off, or the strange and spectral image of the Cheshire Cat's disembodied face floating mid-air. But as far as fashioning a complete and satisfying story from the material, Wheeldon has his work cut out for him.

The ballet opens in Victorian England, in the garden of an aristocratic manor, where Alice (Ako Kondo) is playing with her sisters and getting her photograph taken by Lewis Carroll himself (Adam Bull). When her mother (Amy Harris) accuses the gardener's son Jack (Ty King-Wall) of stealing a jam tart and banishes him, Carroll is transformed into the White Rabbit and lures Alice down the rabbit hole – although in this iteration, the rabbit hole is played by a giant tower of jelly. In a direct nod to The Wizard of Oz, all the human characters in this scene will come to play the quirky Wonderland characters to come.

The first act sees Alice shrink and expand, cry a lake of tears and generally run around with animals for no apparent purpose. This is exactly what happens in the book, but it feels so tedious and predictable in this adaptation, without any of the existential dread or surrealistic wonder of the source. Bob Crowley's Fornasetti-inspired design is clever on one level – animated projections and puppetry help pull off the demands of perspective – but are also literal and plodding in effect. There's a depressing sense that the creative team spent all their time asking how they could do each scene without once asking themselves why Carroll wrote them to begin with.

The second act is only marginally better, with a pantomime puppet Cheshire Cat and a strangely flat tea party with the Mad Hatter (Kevin Jackson). Sure, it's impressive to see such a fine ballet dancer nail a tap routine, but then why not just get a tap dancer to play the role? The other dancers in this scene are under-rehearsed, and the ho-hum vaudeville visuals seem like a wasted opportunity. Thankfully, this is followed by the appearance of the Caterpillar (Jarryd Madden) in what is the apex of the production. Sensuous, alluring and highly dextrous, his appearance is so arresting – so simple in concept but so magical in effect – it serves to highlight the flaws in the rest of the show. When Alice nibbles on the Caterpillar's magic mushroom, she has an hallucination involving a bed of flowers; it's a reminder never to party with a girl who trips out over the pot pourri.

The third act sees the Queen of Hearts (Harris again, superbly milking the mania and tyranny) finally break free of her constricting costume – revealing a hidden Red King (Stephen Heathcote) in her skirts – and dance a routine with her retinue that is as hilarious as it is consummate. The main characters are finally given a moment to shine, and the production becomes genuinely fun and lively. Crowley's design starts to sing, and Wheeldon's choreography breaks from its self-imposed confines. But it is hard not to feel that it's all too late. Why didn't Wheeldon wow us when introducing these characters, instead of lining them all up near the end in some fatalistic attempt to prove their entertainment value?

Joby Talbot's score is also problematic; it's complex and overstuffed with bells and whistles (literally), but it draws so heavily on Hollywood family-friendly film scores it could have been written for Tim Burton's screen adaptation of Alice. It forces "wonder" down our throats without allowing any space for things to just be wonderful. Which is pretty much true of the production as a whole: an insistent, occasionally diverting, but ultimately ersatz approximation of an unimpeachable classic.
This is a three-star review of the original 2017 Melbourne season of Alice's Adventures in Wonderland.
Details