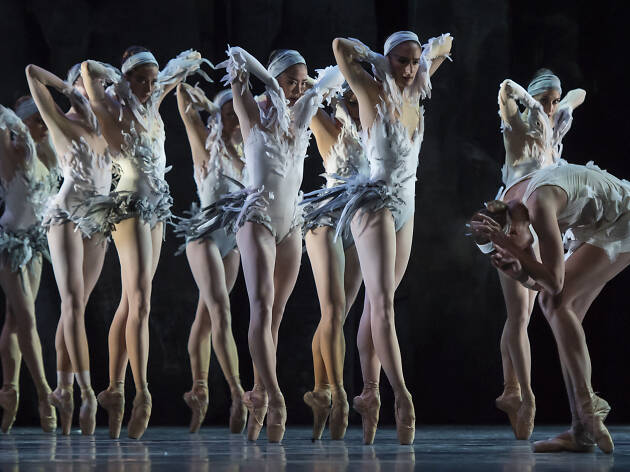 Les Ballets de Monte-Carlo are visiting Melbourne with this fresh take on Swan Lake
Les Ballets de Monte-Carlo was established in 1985 by Princess Caroline of Hanover (in accordance with her mother, Grace of Monaco's wishes) and has since become one of the world's most exciting ballet companies.
"For a ballet company, they're so different to what we do, but they're really creating ballet of the 21st century," the Australian Ballet's artistic director David McAllister says.
The Australian Balet has invited the company to Melbourne with this new, critically acclaimed take on Swan Lake, choreographed by Jean-Christophe Maillot. His production is dark, sexy and features costumes by Winter Olympics designer Philippe Guillotel.
"As Jean-Christophe always does, he approaches it from a very contemporary angle," McAllister says. "It's the same Swan Lake story – the white swan versus the black swan – but in this production they're played by different people."