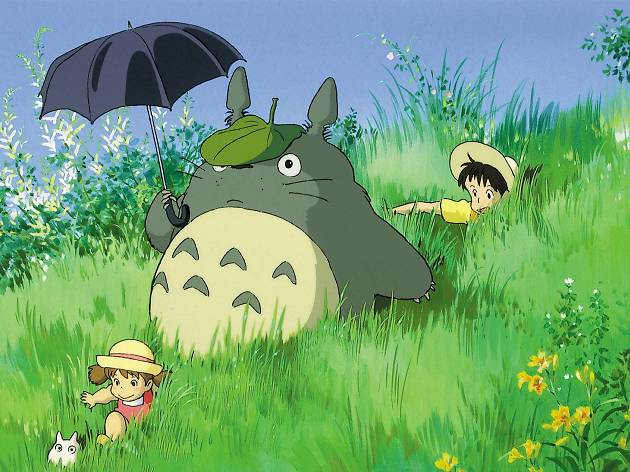 ACMI is screening all your animated Japanese favourites during a month-long tribute
Better hail the catbus, jump on your broomstick or a catch convenient nearby wave: the weird, wonderful, magical, so-not-Disney animated movies of Japan's Studio Ghibli are about to take ACMI by storm.
From late August, 23 movies will screen in a comprehensive retrospective as well as a 2014 documentary about the genius behind the studio, Hayao Miyazaki, The Kingdom of Dreams and Madness (2014).
Expect the whimsical charmer My Neighbour Totoro (1988); The Little Mermaid laced with lysergic acid in Ponyo (2008); antiwar fantasy Howl's Moving Castle (2004); and the Academy Award and Golden Bear-winning Spirited Away (2001).
ACMI also is screening the studio's more recent releases: The Tale of the Princess Kaguya (2013), the adventure-driven aviation story The Wind Rises (2013) and a tale of friendship across time, When Marnie Was There (2014).
Revisit the story of young witch Kiki in Kiki's Delivery Service (1989) or be reduced to a sobbing wreck in the hard-hitting World War II tragedy Grave of the Fireflies (1988)
"That Studio Ghibli, its films, its filmmakers and its characters have endured across generations and cultures is reason enough to revisit your most loved characters and catch up with undiscovered gems," says James Hewison, ACMI's Head of Film Programs.
Many of the films are screening in both English and Japanese with English subtitles.
While you're there why not check out the Wallace and Gromit exhibition?