Grief and Vengeance: Otherworldly Tales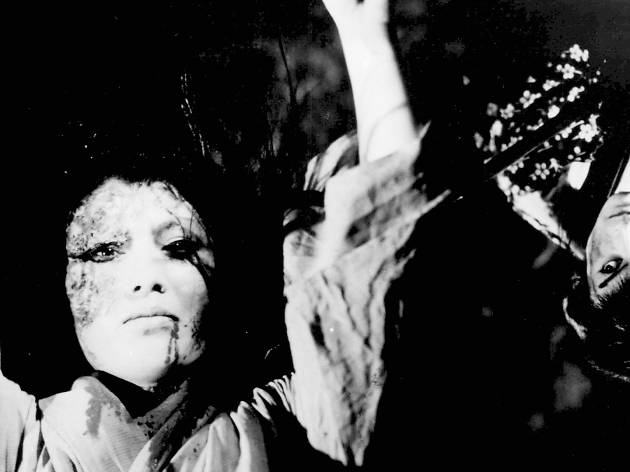 Time Out says
J-Horror classics are set to freak you out in this free film festival
Does the eerie stillness of kabuki theatre give you the willies? Do you still find long black hair triggering years after seeing The Ring? Then we have a free film series that's bound to be your cup of green tea.

Japanese Film Festival is presenting a season of classic Japanese horror movies spanning the 1950s and 1960s. The free screenings at the Astor are an adjunct to the ticketed Japanese Film Festival and offer a window into some of the best horror films ever made, covering themes of revenge, haunting, and folklore and damnation.
Here's the program of horror greats:
The Bride from Hades (1968)
An engaged man falls for a mysterious and alluring woman who may or may not be the ghost of a dead courtesan.
Kwaidan (1964)
Masaki Kobayashi's film received the Special Jury Prize at the 1965 Cannes Film Festival and an Academy Award nomination for Best Foreign Language Film. It's an anthology of four supernatural tales, from a man on the brink of death who is saved by a snow goddess to a blind musician who performs in a graveyard to a ghostly audience.
Black Cat Mansion (1958)
In this nonlinear ghost story that mixes black and white and colour, a doctor and his wife move into an old house haunted by frightening apparitions of an old woman.
The Ghost Story of Yotsuya (1959)
This adaptation of the 19th century kabuki piece is a tale of a murderous and greedy ronin samurai whose disfigured wife comes back to haunt him.
The films are free but booking online is recommended.
Details