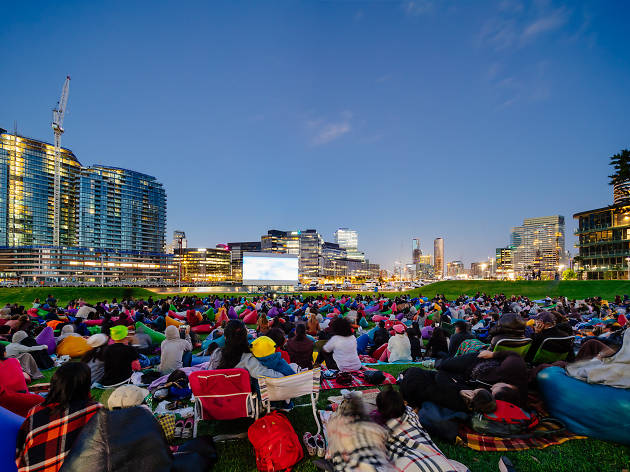 Time Out says
Watch movies for free along the Yarra on beautiful summer nights
Interested in watching a movie for free? Well, you're in luck. Pack a picnic and head on over to Point Park on Yarra's Edge where a film will be screened on Friday, February 14 and Saturday, February 15. The deal becomes a lot sweeter when you add in the fact that these movie screenings will be free, out in the open and under the beautiful stars.
Pre-movie entertainment, snacks and drinks will be available to purchase once the site opens at 6.30pm. A DJ will play tunes for the movie-goers as they arrive and settle in for the movie which will begin at sunset. The first 100 movie-goers will receive a free beanbag to watch the movie on with utmost comfort in the lovely summer evenings.
You can head along to see Crazy, Stupid, Love on Friday night (Valentine's Day!) and Disney's The Lion King on Saturday night. Plus, you can also bring your dog along as this is a dog-friendly event.
Tickets are free but you can register for your choice of movie online here.
Getting there: you can reach Point Park via tram (35, 70 and 75), by walking along the promenade from the CBD or Docklands or via the free return ferry service departing from Federation Square at 6pm. Street parking can also be found near the venue.
Details