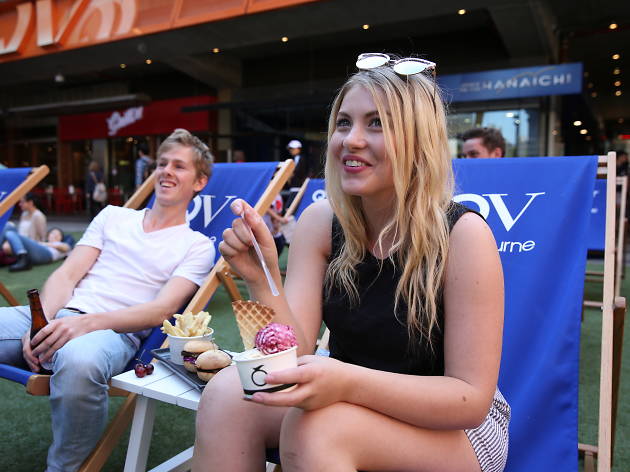 An eclectic outdoor cinema season at QV Melbourne, curated by Melbourne's own Gus Berger
QV Melbourne presents a sun drenched mix of al fresco film screenings, cocktails, celebrity dogs and special food offerings this summer.
The season is curated by Melbourne's own Gus Berger and features an eclectic line up of films. Get your Gosling fix during 'Ryan Films' (Blue Valentine, Crazy, Stupid, Love and The Notebook) and bring your muso friends along to 'Music Week', which includes High Fidelity, Miles Ahead and Emo The Musical.
There's even a 'Doggies + Deckchairs' premiere (for people and pooches alike) and Melbourne's first silent cinema screening (every audience member will be provided with a deckchair and high quality headphones).