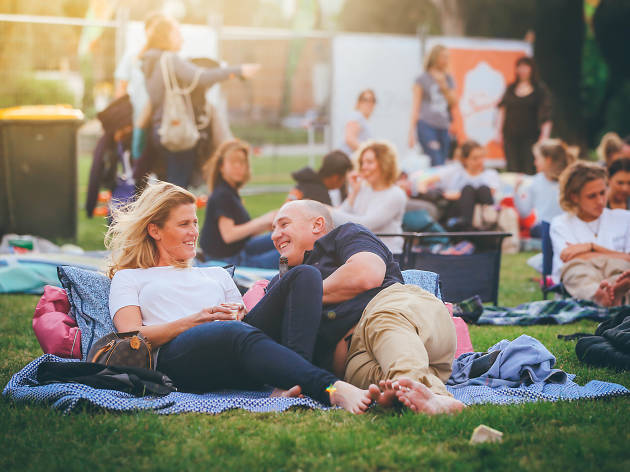 Sunset Cinema returns to Melbourne over summer
Sunset Cinema returns to Gasworks Arts Park at the end of 2017 for an exciting three-week season.
Highlights include a new all-star take on Agatha Christie's Murder on the Orient Express; superhero action in Thor: Ragnarok and Justice League; and Ben Stiller in the poignant comedy Brad's Status.
This time, Sunset Cinema is running with the theme 'the Summer Local', encouraging patrons to make Sunset Cinema their local outdoor cinema destination. Sunset Cinema will also be supporting local charities by asking patrons to vote for their favourite cause, with the winner receiving a grant from Sunset Cinema at the end of the season.
No movie session is complete without the industry's contribution to world cuisine, popcorn, so for the first time, Sunset Cinema will work with a local chef to create a special "popcorn the local way" delight. This special treat will feature alongside a popular local on-site food vendor plus the new look Sunset Cinema Snack Bar and MadFish Wine Bar.
And here's the kicker: Sunset Cinema is entirely dog-friendly, so feel free to bring along your best four-legged mate.
You can join the Sunset Cinema Movie Club to get early bird ticket discounts, news, promotions and other prizes.
Click on the Dates and Times tab above to see the program and Time Out's picks.