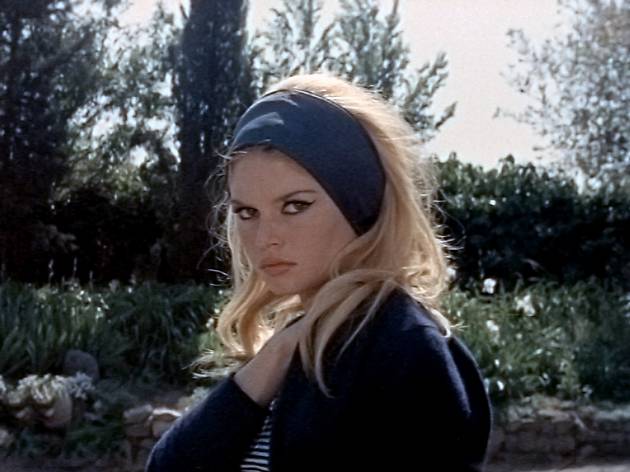 Ten big stars in the Alliance Française French Film Festival 2016
Your favourite Gallic actors all have films screening
Brigitte Bardot
The festival closing night film is the newly restored 1963 masterpiece by Jean-Luc Godard, Le Mépris (Contempt). Bardot plays the wife of a screenwriter (Michel Piccoli) working on a film version of Homer's Odyssey as their marriage collapses.
Vincent Cassel
The weasely-but-sexy star of La Haine and Black Swan has two films in the festival: One Wild Moment, a risqué drama about two middle-aged men who go on holiday with their teenage daughters (oh là là!) and Mon Roi, in which a lawyer admitted to rehab (Emmanuelle Bercot) reassesses her marriage to Georgio (Cassel).
Cécile de France
The misleadingly named Belgian star (The Kid with a Bike) is appearing in the melodrama In Harmony, as the insurance assessor who falls for a crippled stunt rider (Albert Dupontel). She's also starring in lesbian romance La Belle Saison.
Julie Delpy
The Before Sunset actor-writer directs her fourth film, Lolo, in which she stars as a neurotic divorcee whose new relationship is hilariously undermined by her teenage son. French comedy icon Dany Boon (Welcome to the Sticks) co-stars.
Gérard Depardieu
This icon of French film (and boorish behaviour) stars with Isabelle Huppert as a former couple who reunite in Death Valley, California, drawn their by their long-dead son, in Valley of Love.
Jean Dujardin
The Oscar-winning star of The Artist plays a film composer working in Bollywood in Un Plus Une. Directed by the legendary Claude Lelouch (A Man and a Woman), the film features another French film legend: Christophe 'Highlander' Lambert.
Isabelle Huppert
As well as Valley of Love, the great actress (seen on the Sydney stage with Cate Blanchett inThe Maids) appears in Macadam Stories, an omnibus film set in a housing estate. She plays an ageing movie star who forms a bond with an adolescent boy.
Vincent Lindon
The square-jawed star of Welcome was named Best Actor in Cannes last year for a humane tale of working-class struggle, The Measure of a Man, in which he plays a laid-off factory worker fighting to keep bread on the table. In The White Knights, he's the head of an organisation rescuing African orphans – but is he a humanitarian or a human trafficker?
Fabrice Luchini
The popular comedic actor (Potiche, Women on the Sixth Floor, In the House) brings his hangdog talents to Courted, playing a grumpy criminal court judge who is in love with a jury member in a murder case he's trying.
Audrey Tautou
The erstwhile Amélie cameos in Microbe et Gasoline, the latest effort from quirkmeister Michel Gondry (Eternal Sunshine of the Spotless Mind). It's the tale of two 12-year-old boys, Daniel and Théo, who build a caravan from scrap metal and head out on a road trip.
Alliance Française French Film Festival Palace Cinemas. Mar 2-24.