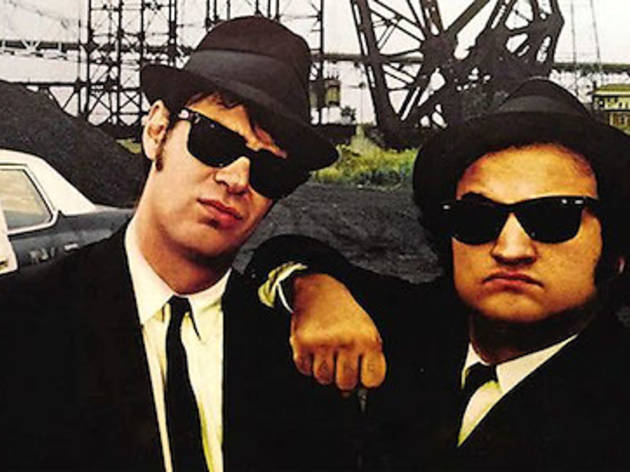 Time Out says
Until 1987, Richmond played host to The Valhalla Social Cinema, the home of cult, kooky and repertory film. Legend has it that their last screening was The Blues Brothers, which they halted at intermission to allow for the entire audience to relocate to the cinema's new home in Westgarth, creating a traffic jam at 1am, before resuming. Cool right?
In a happy turn of events, The Valhalla Social Cinema (now conveniently shortened to "The Val") has returned to the Richmond fold on the second floor of the genius pop-up emporium, the Swan Street Chamber of Commerce.
Naturally, proceedings kicked off with the Blues Brothers, but this week they'll be screening Rushmore, Stand By Me and Mad Max 3. Keep an eye out for the programme at their website, which will include other programming gems later in the piece like The Weekend of Wes, The Weekend of Woody and The Weekend of Hitch (see you there).
Given that it seats 42 patrons, it'll be like having a cinema to yourself, but it also means that you should get in quick splits to book tickets.
The other beauty of the project is that SSCoC will attend to all of your other movie going needs – dinner from the rotating array of food trucks, ice cream sandwiches from My Two Mums ice cream or a cuppa from Collingwood's Storm in a Tea Cup's new satellite premises.
Check The Val's website for screening times.
Details