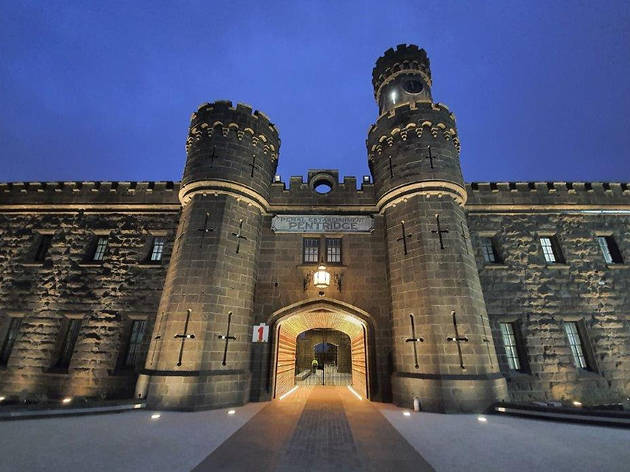 Win a Pentridge Open-Air Cinema pass for you and three friends this summer
Keen to catch an outdoor cinema session at the new Pentridge Open-Air Cinema? We're giving away tickets for four
Did you hear? A 15-screen cinema is opening at Pentridge Prison this summer. It all kicks off on December 11 and the team behind Palace Cinemas are the film buffs responsible for bringing the new cinema experience to this former Coburg prison.
Better yet, the new Pentridge Cinema is also hosting a boutique outdoor cinema experience within the historic 1850s bluestone walls of Pentridge. You can watch films under the stars there from 26 December 2020 to 28 March 2021. It is a stellar season of outdoor film screenings, from the location-appropriate Shawshank Redemption and The Rock, to summer modern classics Call Me By Your Name. There will also be family-friendly screenings such as Grease and Spirited Away.
Time Out is a partner of Pentridge Open-Air Cinema and we will be co-presenting films on 'Time Out presents Thursdays'. We're also giving readers the chance to win the ultimate movie lovers' pack for four film buffs. Enter via the link below by 27 January 2021 and you'll be in the running to win four tickets to a 'Time Out presents Thursdays' session in February. The package, worth $200, includes:
- Cinema entry for 4 x people;
- snacks for four guests including regular popcorn, standard beverage and a choctop.
Can't wait to check out Pentridge Open-Air Cinema? Head to their website to see the program, and make sure you check out the Aperol Sundown Sessions on weekends.