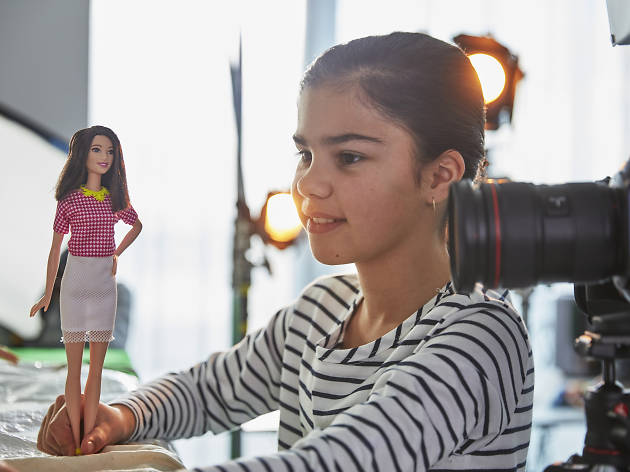 Head to ACMI for a free day of family events every month
On the first Sunday of every month, ACMI will be hosting a day of free family and kid-friendly events and interactive activities for Family Sundays.
The event will have a different theme every month, and kids of all ages will be able to take part in fun activities from creating YouTube videos, singing Frozen songs in a round of karaoke, to painting a 3D masterpiece in virtual reality with Google's Tilt Brush tool.
The inaugural event in April will tips its hat to YouTube, one of the internet's biggest video platforms. Future filmmakers and internet star will be able to explore how people are making all sorts of programs and shows on YouTube, and meet Australian YouTube stars Grace Mulgrew (Grace's World) and Debbie Doo (Debbie Doo's Kids TV).
Upcoming themes include Star Wars in May, Gameplay in June and Aardman and Animation in July. Click the 'Dates and Times' tab to check out upcoming dates.
ACMI favourites including the Screen Worlds permanent exhibition and the Kids' Flicks program curated especially for kids will be on during Family Sunday days, so be sure to check out these popular ACMI fixtures.