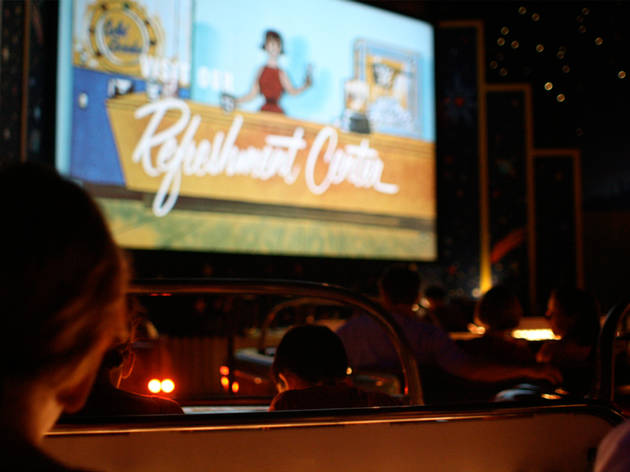 Feast in festive style at the Coburg Drive-in: Christmas Edition
Over two festive evenings, the Coburg Drive-In is hosting a Christmas Food Truck Festival that will be a blast for grown-ups and kids alike. The animated movies screened will be Disney's Moana on December 10 (where a girl sets sail for mystery island in search of legendary Polynesian demi-god Maui voiced by The Rock) and Sing on December 11 (a funny tale following a koala-run theatre as it prepares to host a singing competition). Dinner is sorted with food trucks including Sparrows Philly Cheesesteaks, Real Burgers, King of Spuds, Pasta Face, Crepes for Change and more set to dish up street food over the two days.
Entry for kids under 12 is free.