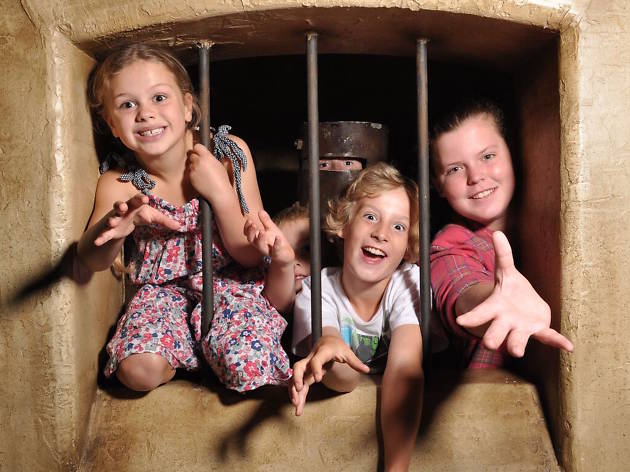 Time Out says
Explore one of Melbourne's historic landmarks, just don't get caught
Entertain the little ones these school holidays at the Old Melbourne Gaol, where they'll be opening their creaking gates to both kids and parents (or should we say inmates and their jailers?) for the Escape the Gaol experience.
The plan is simple: escape to freedom without being caught by the guards who patrol the prison. Each young criminal is given a book of riddles. As they solve them they'll discover directions to hidden clues. Put enough clues together and they can formulate an escape plan.
Aimed at ages six and older, this interactive and educational event gives the opportunity to learn about Melbourne's rich crime history, beyond just Ned Kelly and his gang, as well as the opportunity to experience one of Melbourne's most famous historical landmarks first hand.
Details