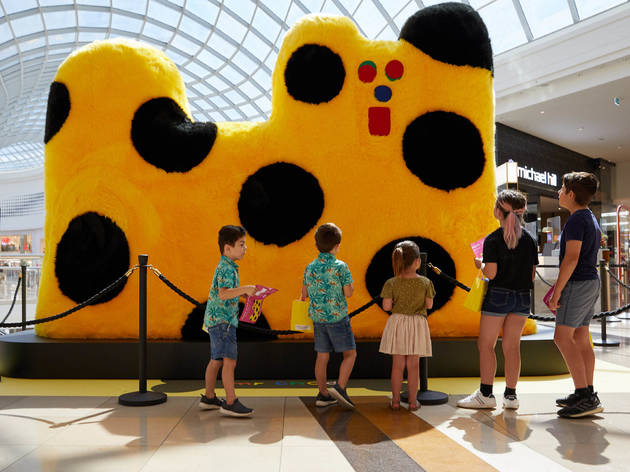 1/5
Photograph: Supplied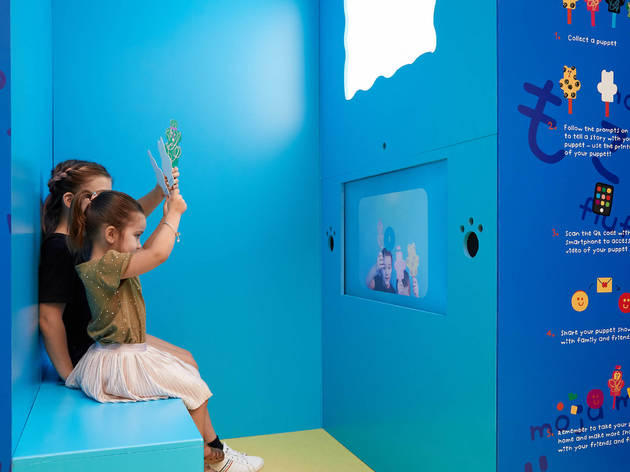 2/5
Photograph: Supplied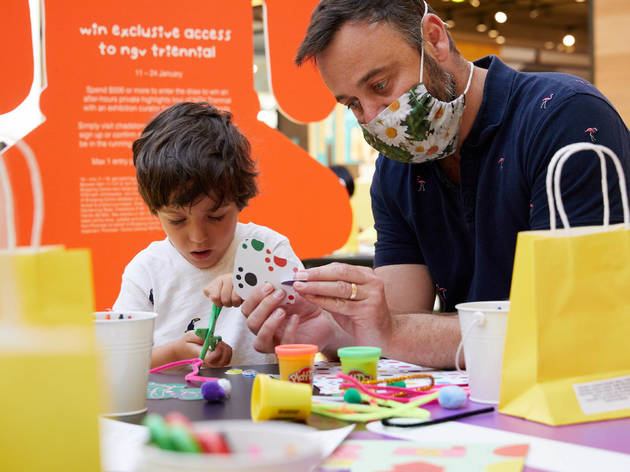 3/5
Photograph: Supplied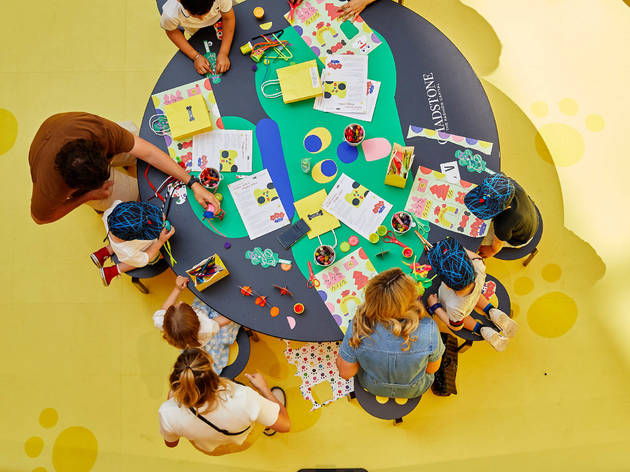 4/5
Photograph: Supplied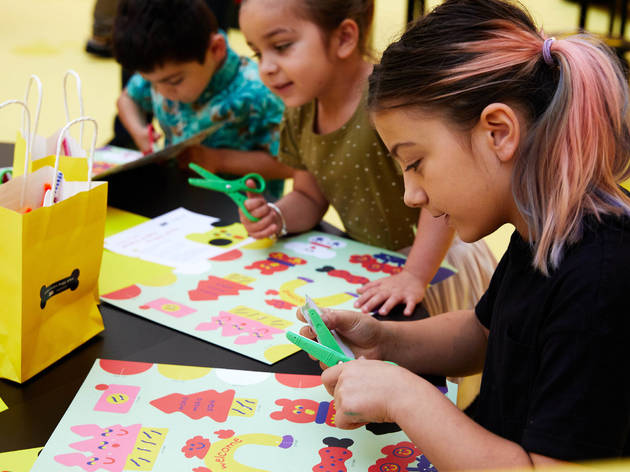 5/5
Photograph: Supplied
Explore the colourful world of Misaki Kawai at Chadstone – The Fashion Capital these school holidays
Discover the NGV Triennial artist's furry friends at a free, family-friendly, pop-up activation from January 11-24
The colourful canine world of Los Angeles-based Japanese artist Misaki Kawai comes to Chadstone – The Fashion Capital this summer.
Kawai has a spontaneous and playful approach to art that appeals to children worldwide, and she is appearing in the NGV Triennial from December 19 to April 18 with Moja Moja Life: Misaki Kawai for Kids, an indoor playground featuring colourful, furry sculptures of dogs and a puppet-making studio. Central to the exhibit is Kawai's enormous hot pink sculpture of a dog named 'Arty'.
Visitors to Chadstone will enjoy an exclusive glimpse of Kawai's bold and colourful visions from January 11-24, 2021. At Moko Moko Doggy Park, children can take part in a playful experience unique to Chadstone – The Fashion Capital, including designing their own puppet shows, art and crafts and creating their very own story in an immersive AR experience that can be shared with friends and family. Moko Moko Doggy Park is located on the Lower Ground Level, outside Target and free for all customers these school holidays but bookings (open on January 4) are essential.
Kawai has also created a 4.5m-long Chadstone Pup, located in the heart of the centre on Ground Level next to the Concierge Desk. From January 11-24, kids can also follow clues on the Chadstone Pup Map to help the pup find where he has buried his favourite bone and win a reward.
And if that weren't enough Triennial celebration at Chadstone – The Fashion Capital, you can also win a private after-hours highlights tour of NGV Triennial with an exhibition curator for you and nine friends. Just spend $500 at participating stores at January 11-24 and upload your receipts via the entry form on the Chadstone website to go into the draw.
So why not bring the kids down to Chadstone these school holidays? There's plenty to get their tails wagging.