Parents and carers know the feeling of dread that comes around with school holidays, when the days are long, the kids are restless and it's pouring rain outside. But there's always a range of all-ages fun on tap at Century City Walk, Glen Waverley's centre for dining, movies and entertainment. Here are five ways the centre can be a saviour to parents over the spring vacation.
Photograph: Supplied
1. Get sporty in the Active Sports Zone
Century City Walk has reactivated its popular Active Sports Zone for the first week of the holidays, offering free sports and games for the whole family. The Footy Handball Competition will test your ability to throw a ball at a target. The Soccer Skills Circuit will help hone those talents needed for future Matildas and Socceroos, and Agility Ladders will put coordination to the test. There's no age or skill level requirements and there are giveaways and medals for every participant, all set up in a supervised, dedicated zone in the centre atrium (children to be supervised by parents or guardians at all times). Centre Atrium, Century City Walk. Mon-Fri noon-4pm. Sep 23-27 (Friday Grand Final Public Holiday included).
Photograph: Supplied
2. Make something multicultural
During week two, free art and craft activities from around the world will have little ones absorbed in making such craft items as origami animals, Chinese lanterns, dragon masks and Mexican maracas. Inspired by Glen Waverley's culturally diverse population, the craft activities welcome kids and parents alike to pull up a seat and get crafty. No bookings are required – just turn up. Centre Atrium, Century City Walk. Mon-Fri noon-4pm. Sep 30-Oct 4.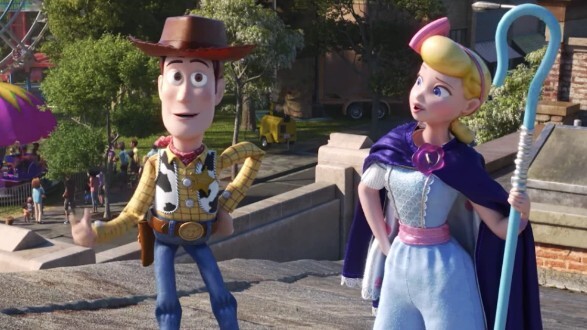 Walt Disney Pictures
3. Catch a new release movie for just $12
An outing to the movies is a great way to pass time during the school break and it doesn't have to cost the earth. Village Cinemas Century City are offering ridiculously cheap movie tickets exclusive to Vrewards members, all day, every day. Entertain the whole family with new release films such as the new live action The Lion King, Woody and Buzz and friends in Toy Story 4, a return to Piggy Island with Angry Birds 2, and lovable yeti movie Abominable. It's free to join Vrewards. Village Cinemas Century City.
Photograph: Supplied

4. Enjoy unlimited bowling and karaoke for $25 (if you're a kid)
Strike Century City Walk is offering a sweet deal that will be catnip to parents everywhere. For just $25, kids can spend an entire day, 10am to 5pm, bowling up a storm on the lanes and rehearsing for their audition for The Voice in the karaoke rooms. That's quite an offer. If you're visiting as a family you may prefer to take advantage of Strike's Family Special: a game of bowling for two adults and two kids for just $50 (before 4pm daily). Conditions apply naturally, but this could be the offer you've been waiting for to keep kids entertained all day long. Strike Bowling, Century City Walk. Daily 10am-5pm. Sep 21-Oct 6.
Photograph: Supplied
5. Eat for cheap at Century City Walk
The great range of restaurants, cafés and takeaway kiosks at Century City Walk can cater to the needs of fussy eaters and groups of all sizes. Over the holidays the Pancake Parlour is offering its $9.90 Kids' Strawberry Duchess pancake for just $5. Pescare Restaurant will do you an $8 coffee and cake so you can treat yourself while the kids run wild. The famous Glenny Kebabs are offering delicious chicken or lamb kebabs and HSPs. For more school holiday deals and casual dining options to complement your visit, hit the Century City Walk website. Century City Walk. Daily 8am-late.