O'Brien Group Arena school holiday program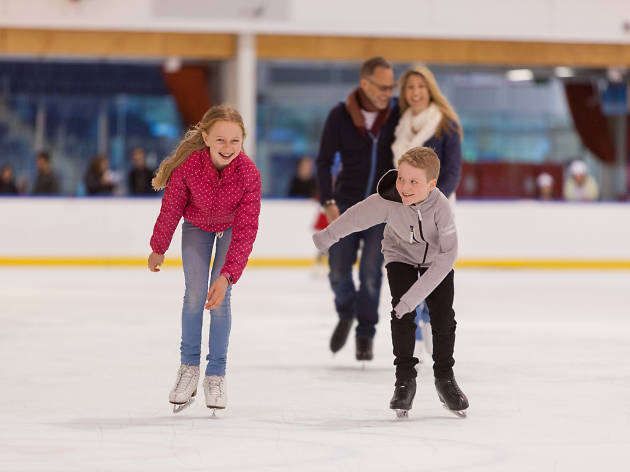 Head to the rink these school holidays to hang with superheroes and perfect your skating skills
The O'Brien Group Arena in Docklands will be hosting Marvel superheroes on the ice this April as part of their Easter school holiday program.
Every day from Saturday April 1 to Thursday April 13, Marvel superheroes will strike a pose, meet skaters and show off their skills on the ice. Then in the Superhero Zone, kids can take a break from the ice and explore a world of their favourite characters with arts and craft activities.
Unlimited public skating is on from 9am to late every day, with DJs playing tunes across the two Olympic-sized ice rinks. Running every hour from 11am to 2pm daily will be free lessons for beginner skaters, as well as classes for those wishing to learn how to skate backwards (definitely A Very Important Life Skill).