Sesame Street Circus Spectacular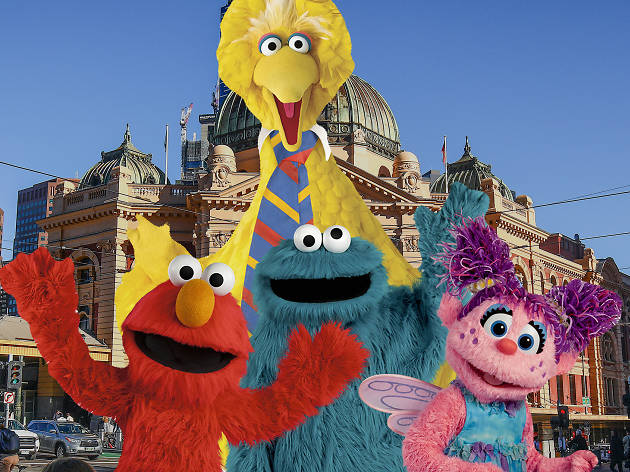 Time Out says
See Big Bird, Elmo, Cookie Monster and the gang in Melbourne
Showtime Attractions and Silver Circus are bringing all the colourful characters of Sesame Street to Melbourne for the Sesame Street Circus Spectacular.
Starting on Thursday, September 11, this Sesame Street extravaganza will run for about a month until Sunday, October 13 at Burnley Oval. This 90-minute spectacular features classic Sesame Street characters like Elmo, Cookie Monster, Abby Cadabby, Bert, Ernie, Super Grover and Big Bird. To make it even more special, the show will feature the voices of the original Sesame Street cast with all the music produced locally.
As well as the Sesame Street characters, there will also be performances by circus acts from across the globe, including Columbia, Argentina, Switzerland, Australia, Ethiopia, Brazil and Morocco.
Kids can learn how to draw Sesame Street characters on interactive drawing boards before the show. And when the show ends, Big Bird will be hanging around to meet and greet electrified fans and pose for photos.
Tickets are available now and start at $25 for children and $30 for adults.
Details