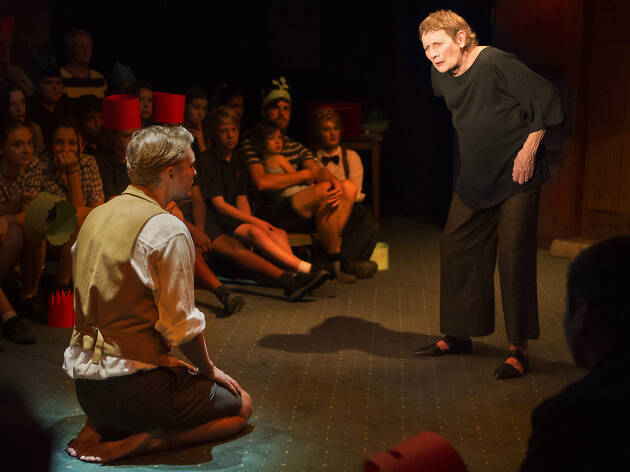 Time Out says
[Sponsored] See the touching Oscar Wilde short story brought to life for young audiences
Once upon a time, a young boy was helping his family herd goats when he discovers he's not a lowly peasant but the heir to a rich kingdom. The classic coming-of-age tale will be brought to life onstage these winter school holidays when Slingsby theatre company presents The Young King as part of MLIVE's Family Fiesta Weekend.
The production (based on a short story by Oscar Wilde) is a fanciful tale that asks the audience to explore the costs of beauty, capitalism and leadership. As the titular young king is elevated from to wealth and privilege beyond his wildest dreams, his newfound riches start to weigh heavily on his mind.
Adapted for the stage by Nicki Bloom and directed by Andy Packer, The Young King is more than just two hours of passive watching. The production engages with the audience, getting them to make their own regal crowns before the curtain lifts and giving them a stake in the cautionary tale.
The Young King is showing as part of MLIVE'S Family Fiesta Weekend. Over three days (Friday, July 5 to Sunday, July 7) Monash University will host the participatory arts festival where kids can sing, dance, draw, read and watch enchanting performances like The Young King.

Tickets for The Young King are available now, with a relaxed and Auslan-interpreted session available.
Details