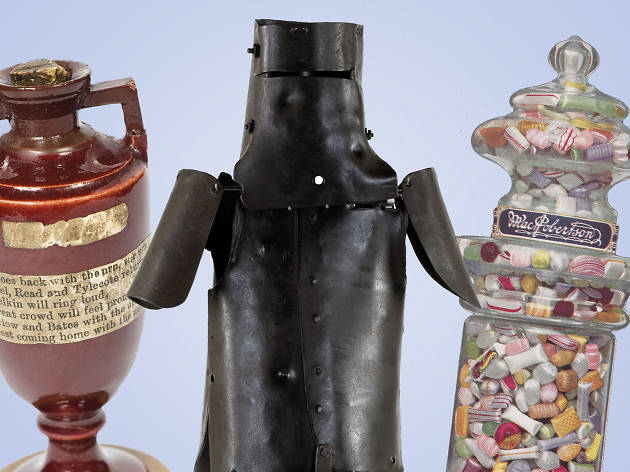 Time Out says
This major State Library exhibition explores some surprising stories from Victoria's past
Melbourne is growing and developing at a rapid pace, but how much do you really know about it? Now you can learn about some of the state's most influential people, events and icons.
Velvet, Iron, Ashes is an exhibition located in the State Library's newly refurbished Victoria Gallery. The exhibition will showcase more than 200 items from the Library's own collection plus additions from other major institutions and private collections. It gives visitors an opportunity to learn some illustrious stories about Ned Kelly, the Ashes Urn, Yalloum Power Station and even Nappie Wash.
Visitors can learn how fairy floss is linked to fancy dress, how the Freddo Frog is tied to one of the greatest air races in history, and what the Ashes Urn and Ned Kelly's armour have in common. A retro-style Map-o-matic device allows visitors to print out a map, opening up a world of storytelling to a new generation of Victorians.
The exhibition is open to all ages and runs from October 24, 2019, until July 12, 2020. It is free to attend.
The Ashes Urn is exclusively loaned from Marylebone Cricket Club in London and will be displayed from November 2019 until February 2020, so don't miss out on seeing it in the flesh.
Details