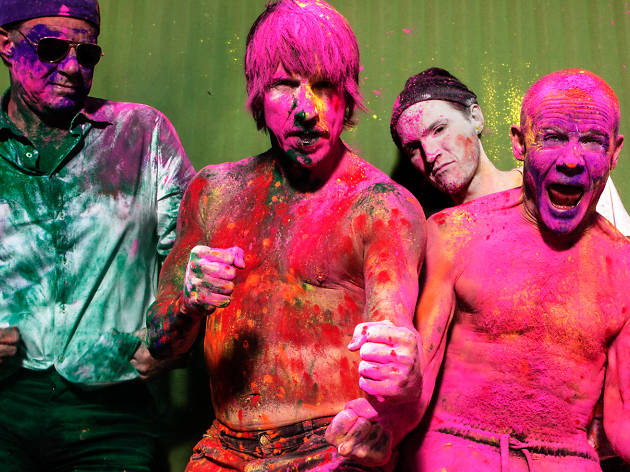 Enjoy wine, food and music at Victoria's most scenic summer music festival
A Day on the Green is quite possibly Australia's classiest rock festival. Since 2001 the festival series has been offering punters a far more grown-up festival experience. Each summer ADotG takes over picturesque wineries and estates across the country to host some of the biggest artists in the music biz.
In Victoria the wineries that generally host the concerts include Rochford Wines in the Yarra Valley, All Saints Estate in Rutherglen and Mt Duneed Estate just outside of Geelong. From December to March the likes of the Red Hot Chilli Peppers, Bryan Ferry, Florence + the Machine, Billie Eilish, Marlon Williams, John Butler Trio, Missy Higgins, Dan Sultan, Stella Donelly, John Farnham, Daryl Braithwaite, Bachelor Girl, Rodriguez and Xavier Rudd will grace the summer festival line-up.
Tickets for all shows are available now.