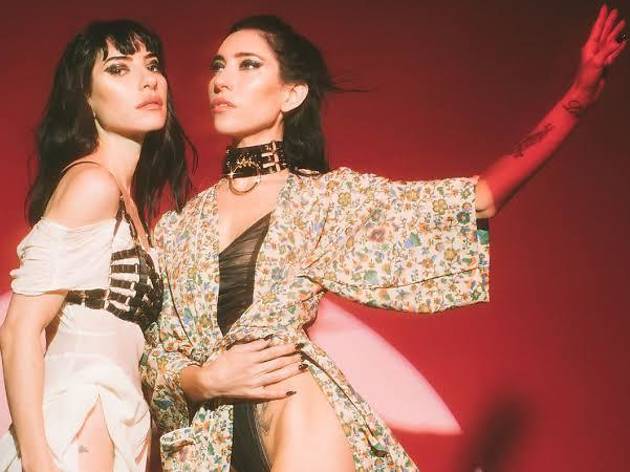 Time Out says
The Australian Open's 15-day music festival is back with a line-up hotter than the January ground temperature at Rod Laver Arena
The Australian Open is bringing back its powerhouse concert series this summer. AO Live Stage is returning this January as part of Australia's only grand slam event. The Australian Open's tennis stars might be hot, but the AO Live Stage line-up is hotter with a stack of big musos taking part in the concert series.
This year we're excited to be hooked up with the Veronicas who will be playing alongside Japanese Wallpaper and Kian on Thursday, January 23. Prefer a bit of old school Aus rock? Grinspoon and Eskimo Joe are playing a double bill on Friday, January 24.
The stellar voice of Kate Miller-Heidke will ring out across the AO Live Stage on Monday, January 27 (with a little support from Seeker Lover Keeper) while avid Triple J listeners will likely be in attendance on Wednesday, January 22 when Lime Cordiale and Ruby Fields hit the stage.
Other artists that have been announced include Montaigne, Cub Sport, Broods, Matt Corby, Jessica Mauboy, Bastille and Billy Idol. You'll also be able to walk without rhythm with Fatboy Slim on January 26 in his second Melbourne performance for the summer. You can see the full line-up on the AO Live Stage website.
The AO Live Stage concert series runs for 15 days (the length of the Australian Open). As usual you will require a ticket to the Australian Open to enter, but with ground passes starting at $49 the concert is a very economical way to see your fave artists live.
Details
Users say