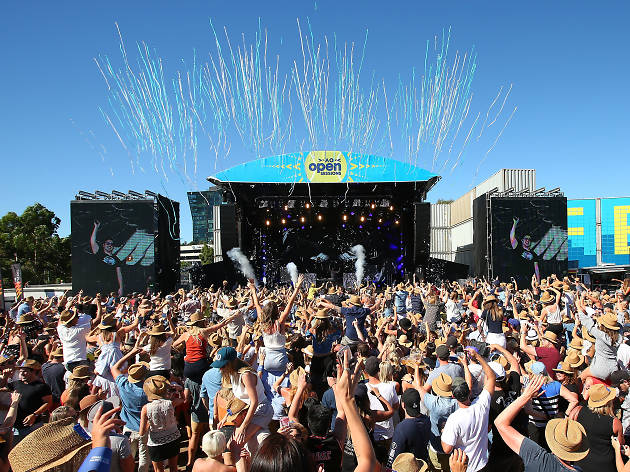 The Australian Open's 15-day music festival is back with a line-up hotter than the January ground temperature at Rod Laver Arena
The Australian Open is bringing back its powerhouse concert series this summer. AO Live Stage is returning this January as part of Australia's only grand slam event. The Australian Open's tennis stars might be hot, but the AO Live Stage line-up is hotter with a stack of big musos taking part in the concert series.
Kicking things off this summer is UK R'n'B artist Craig David who will be crooning out hits on Friday, January 25. Joining him on the AO Live Stage throughout the Australian Open will be Angus and Julia Stone, Jet, Ballpark Music, Birds of Tokyo, the Teskey Brothers, Bastille, You Am I, Dean Lewis and Conrad Sewell.
Even the support acts are hot stuff this year with the likes of Bec Sandridge, Gretta Ray, Jebediah, Something For Kate, Alex Lahey and Yo Mafia strutting their stuff. What's more is that the concert series is still to announce several acts – watch this space.
The AO Live Stage concert series runs for 15 days (the length of the Australian Open). As usual you will require a ticket to the Australian Open to enter, but with ground passes starting at $49 the concert is a very economical way to see your fave artists live.