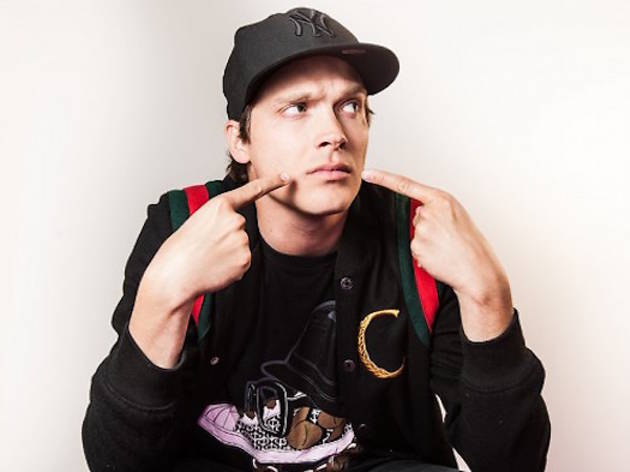 The British institution steps out of the UK for the very first time to bring first-class classical music to Melbourne
You may know the BBC Proms as a very British, and very old (121 years, in fact) concert series in the UK. Traditionally, the Proms seek to bring the country's best classical music to everyone, but in more recent years, the concert has welcomed some contemporary talent into the program, too.
For the first time ever, the BBC Proms is venturing outside the UK to present five magnificent concerts that will unite the Melbourne and Queensland Symphony Orchestras as well as a host of international guest musicians.
Prom 1: Melbourne Symphony Orchestra
The opening night will see world renowned British conductor Sir Andrew Davis lead the Melbourne Symphony Orchestra through a world premiere of Nigel Westlake's 'Dream of Flying', inspired by the 2014 Australian film Paper Planes. The program will also feature the remarkable Camille Saint-Saëns' 'Cello Concerto No. 1 in A Minor' featuring rising cellist Laura van der Heijden, and Hector Belioz's 'Symphony Fantastique'.
Prom 2: Alondra De La Parra, Gordon Hamilton and Tom Thum
Watch as the Queensland Symphony Orchestra (QSO) performs the experimental 'Thum Prints', which sees composer Gordon Hamilton and star beatboxer Tom Thum collaborate on a genre-transcending piece. This will be followed by Gershwin and Bernstein's high-energy Latin American-infused works led by QSO's Alondra de la Parra. Argentian pianist Sergio Tiempo will join the orchestra for Alberto Ginastera's 'Piano Concerto No.1'.
Prom 3 & 4: Life story in concert, featuring Sir David Attenborough
Don't miss Sir David Attenborough's narration of the Life Story Prom. The famous naturalist has filmed special segments introducing the footage from the televisionn show exclusively for the BBC Proms Australia, which will be set against the QSO's performance of Murray Gold's stunning score, conducted by Jeremy Holland-Smith.
Prom 5: Last night of the Proms
Say goodbye to the Proms with conductor Sir Andrew David and the Melbourne Symphony Orchestra and Chorus. The festival will come to a head with compositions by Percy Grainger, Edward Elgar and Thomas Arne (you'll know 'Rule! Britannia'), so bring your red, white and blue on the night.
As well as the main Proms events, the festival will present a series of Proms Extra: Classics for Kids interactive concerts. The kid-friendly events will present an introduction to instruments and classical orchestra.