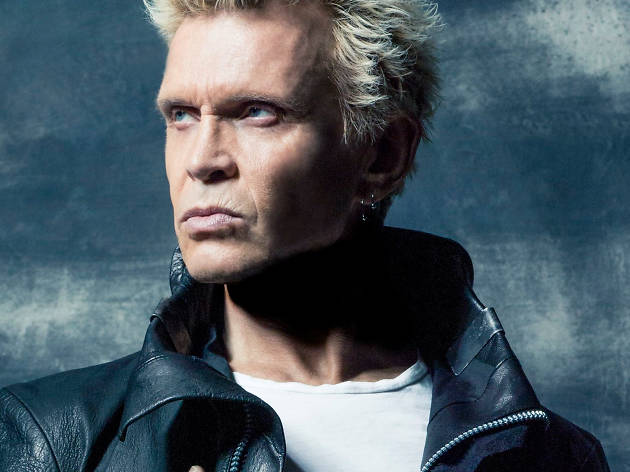 Time Out says
The blond-tipped punk-rock rebel is coming to Melbourne to serenade the Australian Open audience with all his impassioned, husky hits
The not at all idle Billy Idol will be firing up stages at a series of headline shows around Australia. We saw Idol bring his four decades of experience (yep, rock'n'roll's loveable scamp is 63 years old) to the country in 2015, but it seems Australian fans have cried 'more, more, more', and since first class passengers (aka Idol fans) get pretty much whatever they want, he'll be performing in Melbourne at the Australian Open on January 29, 2020.
Long time devotees will be gunning to hear tracks from the good old days like 'Dancing With Myself', which was originally released with Idol's punk group Gen X and re-released by Idol with wider success in '81, alongside the scream-along 'White Wedding'. Idol's recognisable brand of rebellious rock is heard all the way through to his eighth studio album Kings & Queens of the Underground, and we'll be listening out for get-up-and-dance 2014 tracks like 'Can't Break Me Down' and 'Save Me Now'.
Details for the Melbourne concert are still sketchy, with further information to be released in October.
Details