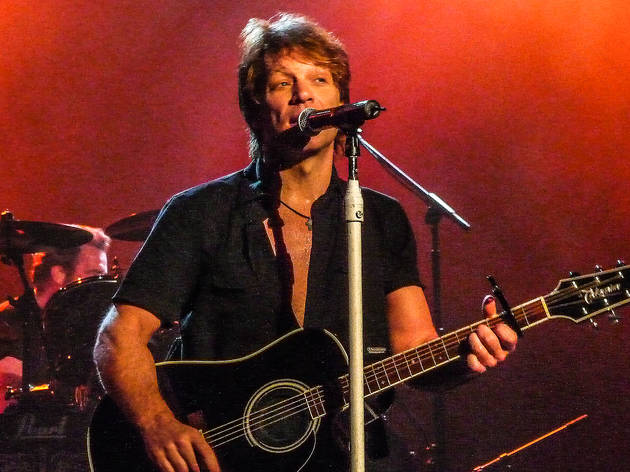 The New Jersey music legends are ready to rock the 'G
Did you know Bon Jovi formed 35 years ago? The hair rockers have been performing just about nonstop since 1983 and never say goodbye. And they are returning to Australia in December in support of their latest album, This House is Not for Sale.
They were last here in 2013, though without founding guitarist Richie Sambora, quit the band in a huff during the Canadian leg of the tour. Sounds like bad medicine to us. He was replaced with Phil X, who will be performing during this tour and is now an official member of the band.
In 2013 Bon Jovi played Etihad Stadium (soon to be Marvel Stadium), which has a capacity of about 50,000 people. This time they're kicking it up a notch, playing the world-famous Melbourne Cricket Ground, which can hold 100,000. The 2013 setlist included plenty of bangers, including of course 'You Give Love a Bad Name', 'Bad Medicine', 'Livin' on a Prayer' and 'Lost Highway'. Fingers crossed this show will be just as rocking. Keep the faith.