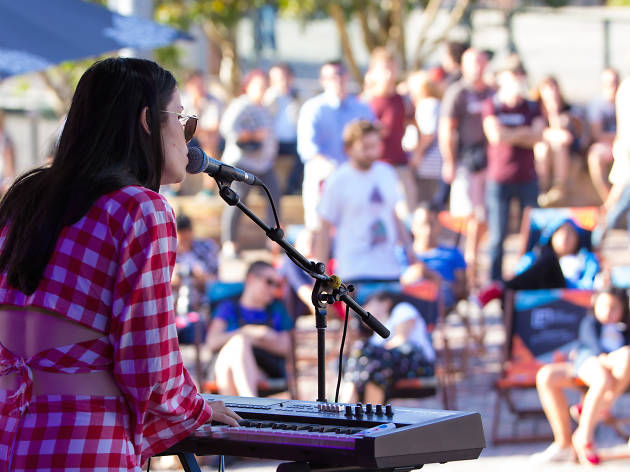 Put on your dancing shoes for a weeknight summer boogie
Fed Square Live returns with a free concert this Thursday as a part of Melbourne Music Week. Kicking off at 6pm, Ali Barter, Alice Skype and trio Hey Mammoth will take turns to grace the main stage after the first day of the Face The Music summit winds down across the road at St Paul's.
The performance will be accompanied by visuals from the film Her Sound, Her Story, a documentary by filmmaker Claudia Sangiorgi Dalimore and photographer Michelle Grace Hunder that features conversations with women within the music industry, bringing their stories and their voices front and centre.
The concert series continues every Thursday night through November and December, featuring a line-up of local musical talent including Bec Sandridge, Bell City Square and Kaiit.