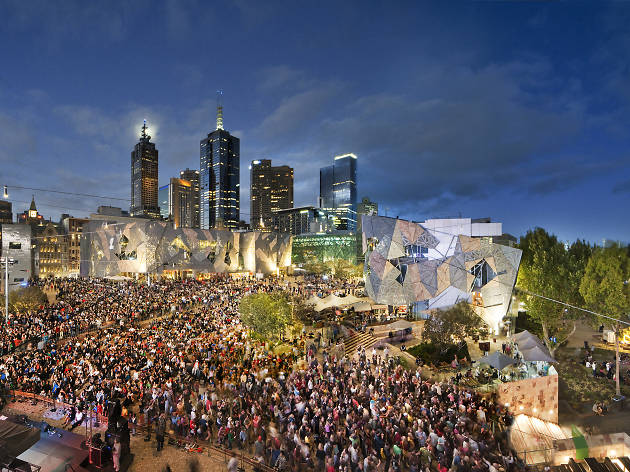 Stay out in the city with free open air performances at Federation Square
This summer, Federation Square will become a place to stop and stay as emerging bands and independent artists showcase live music from indie to soul and electronica.
Fed Square's renowned centre stage will have city dwellers dancing to instrumental and multicultural tunes this summer with free gigs. The five-piece electronica band Kalacoma will just be one of the bands starting a party, while the acoustic talents of local muso Matt Kelly will fascinate his audience with electronic effects and loops accompanying his vocals and guitar riffs.
The soulful tunes of Maya are set to be another highlight for those looking to sit back in an open bar and soak in Melbourne's sights and sounds at their finest. Live acts will be on selected Thursday nights across the summer season.