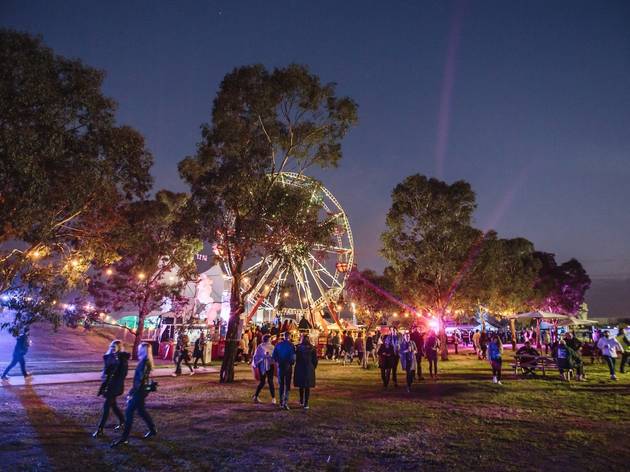 1/10
Photograph: Duncographic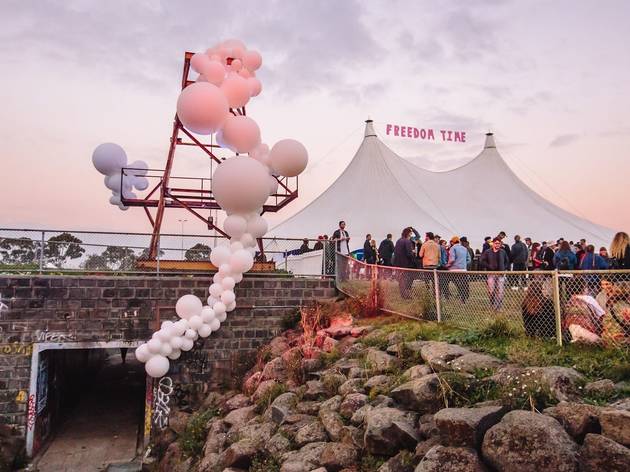 2/10
Photograph: Duncographic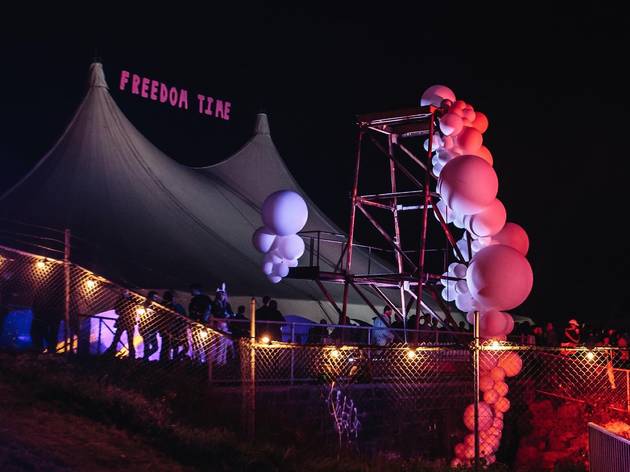 3/10
Photograph: Duncographic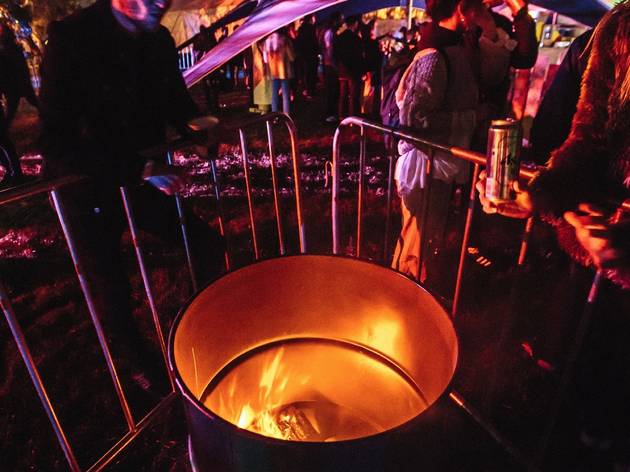 4/10
Photograph: Duncographic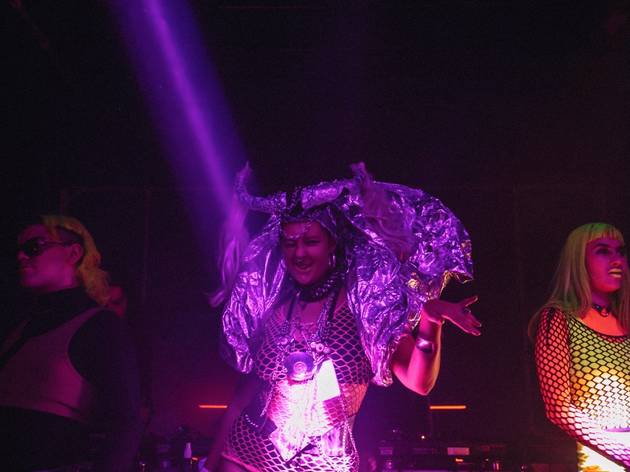 5/10
Photograph: Duncographic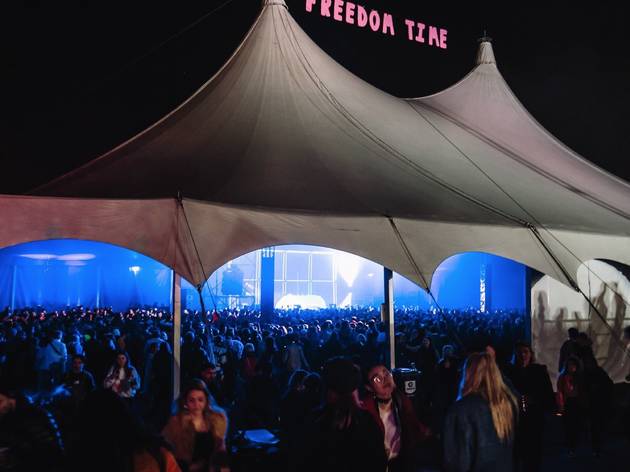 6/10
Photograph: Duncographic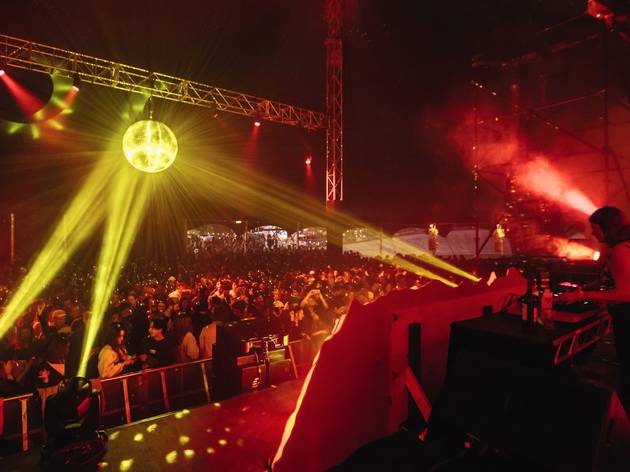 7/10
Photograph: Duncographic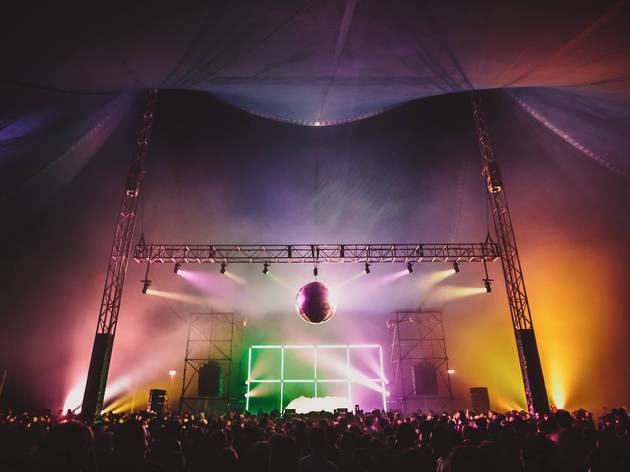 8/10
Photograph: Duncographic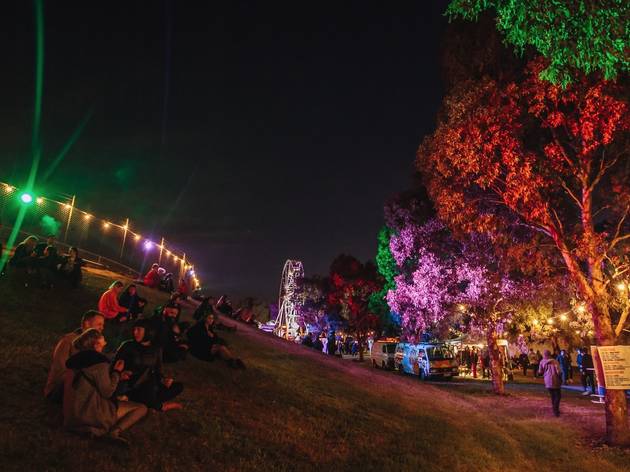 9/10
Photograph: Duncographic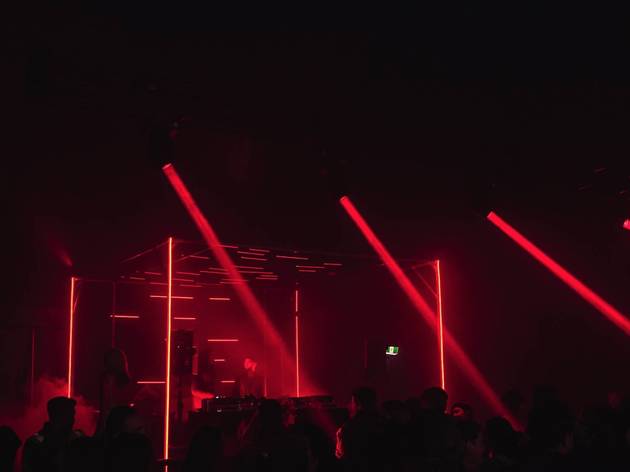 10/10
Photograph: Duncographic
Head to the dark side of the 'drome at this one-day rave party
Freedom Time is returning to Coburg Velodrome for the second annual winter festival of sound a vision on Saturday June 30.
This one-day-only festival will feature a swag of talented musicians, DJs and producers from our party-loving shores and abroad. Wax'o Dystopio alongside labels Butter Sessions and Music From Memory will be hosting three different stages, with the likes of Dopplereffekt, Veronica Vasicka, Dip in The Pool, Joe Claussell and more bringing the rave gauntlet to the dark side of the 'drome.
After sundown, LED experts from the John Fish collective will be delivering trippy visuals, and you'll be able to grab a bite from a huge list of food vendors. Fill your belly with Punjabi street food from Babu Ji, crisp pizza from Lazerpig, vegetarian delights from Lentil As Anything, loaded potato cake stacks from Deep Thornbury and something vegan and delicious from Dolly Bus.
Here's the full line-up:
Joe Claussell
Dopplereffekt
Veronica Vasicka
Dip In The Pool
Michael Turtle
Kuniyuki
Tako
Jamie Tiller
Wax'o Dystopio
Sleep D
Sui Zhen
Izabel
Noise In My Head
Pjenné
Millú
Ricci
Turner Street Sound
Cale Sexton
Lauren Hansom