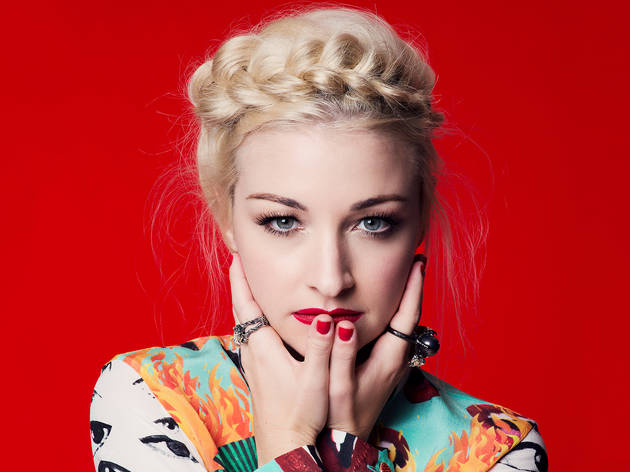 Time Out says
There's nothing holding this genre-defying musician down
Kate Miller-Heidke is absolutely dominating our musical worlds right now – and rightly so. The classically trained musical tour de force took on Eurovision Song Contest earlier this year with her operatic, heart-rendering ballad 'Zero Gravity', which gained her a top ten spot in the competition. Her extraordinary song writing talents are making us laugh and cry with the 20 original songs she composed for Muriel's Wedding: The Musical – a Helpmann Award-winning score. And she's racked up a whopping 13 ARIA nominations in 12 years.
Now, as part of a one-off special performance during her national tour, Kate Miller-Heidke will be performing 'Zero Gravity' at the Hamer Hall in September.
Kate will be joined on stage by long-time collaborator Keir Nuttall, who she worked with on Muriel's Wedding: The Musical, as well as some of Australia's most talented musicians. Along with 'Zero Gravity', you'll hear emotive tracks 'Caught in the Crowd', 'The Last Day on Earth',and 'O Vertigo!'.
Details