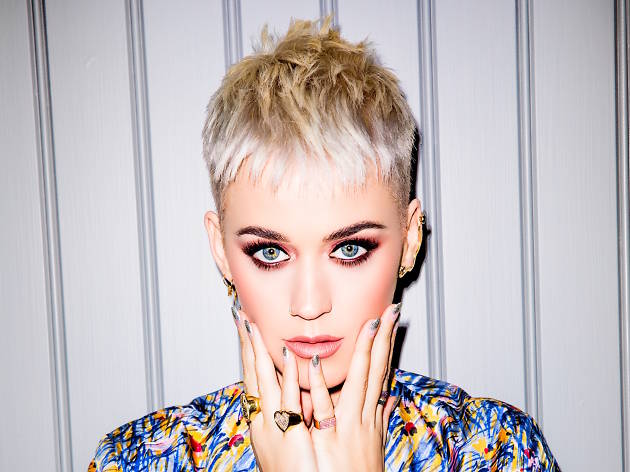 The pop superstar returns for a nation-wide arena tour next year
Bon appétit, baby: get ready to feast on some of the biggest hits of the last five years when Katy Perry returns for her first Australian tour since 2014.
If you're all about platinum-selling bangers like 'Firework' and 'Dark Horse', then make sure you jump on tickets when they go on sale on Wednesday July 19. The shows aren't until August 2018, so we're betting that she might have a couple of new tracks to unleash, along with hits from her recent album Witness and bubblegum-pop classics like 'I Kissed a Girl' and 'California Gurls'.
If Perry's previous tours are anything to go by, then fans can expect outrageous costumes, legions of backup dancers and monumental sets (Rolling Stone described her 2014-15 'Prismatic' tour as "a show to damage retinas and blow minds").