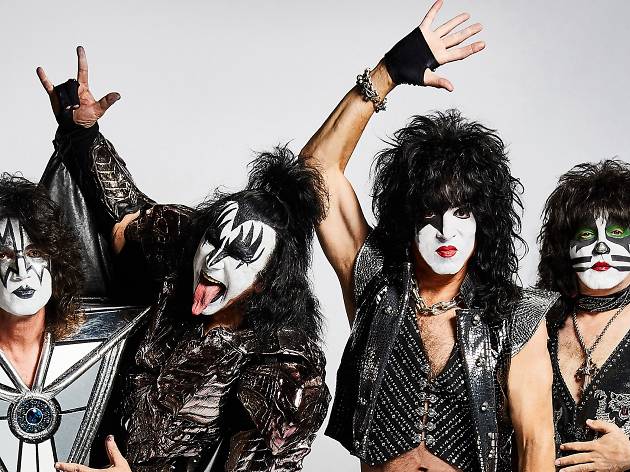 Time Out says
The 1970s rockers are bringing out the black and white facepaint one last time
Update: KISS have had to cancel their Australian tour due to Paul Stanley's recent bout of influenza.
There aren't many bands that are known by their makeup alone, but KISS are among the most recognisable performers on Earth. They are also among the most successful, having sold more than 100 records worldwide and being inducted into the Rock and Roll Hall of Fame in 2014.
They wanna rock and roll all night and party every day – but only for a little while longer. They have announced that this tour, called End of the Road, will be the band's last.
Gene Simmons, Paul Stanley, Peter Criss and Ace Frehley formed KISS way back in 1973, and the band have been touring in one guise or another for the better part of 50 years. They first came to Melbourne in 1980, and they're looking to say goodbye to their army of fans in style.
Details